Product Management and Lego Essay Sample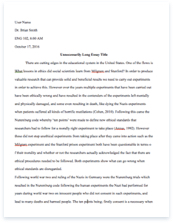 The whole doc is available only for registered users
OPEN DOC
Pages:
Word count: 1305
Category: lego
Download Essay
A limited time offer!
Get a custom sample essay written according to your requirements urgent 3h delivery guaranteed
Order Now
Product Management and Lego Essay Sample
How did the information systems and organization diging changes implemented by Knundstorp align with the changes in business strategy. The Lego Cast Study is about how the toy company has been affected by the rapid and vast change in the way children play with toys and their preference of the same. Historically, Lego's have been a top rated toy for children and when that quickly changed Lego was not expecting it and furthermore not prepared. The company began to lose money, "by 2004, the company found itself close to extinction, losing $1 million a day." (Saunders & Pearlson , 2013)
A new CEO, Jorgen Vig Knudstorp, was hired in an effort to bring the company back to its feet and the Lego toys back into children's hands. The new CEO began to strategize and make changes to the company internally, its relationships and the Lego toys. Theses changes were very affective and within five years "sales were strong and profits were up." (Saunders & Pearlson , 2013) Several factors contributed to the financial struggles of the Lego Corporation in 2004, which almost led to the demise of the company. The company had issues such as poor overall performance, missing deadlines; product development times were longer than anticipated. Lego's delivery record was becoming problematic, the popular sets were running out quickly with little to no stock incoming to replenish shelves, which led to frustrated retailers. Another concern Lego faced was mismanaging the production of complicated sets. Lastly, in 2004, the rampant popularity of high-tech iPods and PlayStation gaming systems demonstrated how dated Legos were. The numerous problems Lego Corporation faced led to a loss of $1 million per day, as a result.
Which of the generic strategies does Lego appear to be using based on this case? Provide support for your choice. Up to this day, Lego remains one of the strongest companies on the global toy market. New CEO Jorgen Vig Knudstorp took over the company in times of Lego's financial crisis and within five years changed company's performance. Knudstorp used generic strategies such as focusing on target markets, product differentiation and efficiency. The new CEO made sure to target new customer segments by broadening Lego's products such as incorporating themes of popular movies like Harry Potter and Star Wars, introducing animated Lego characters in video games, creating a new line of Lego products, which went by the name of "Friends" aimed at girls, and last but not least, by creating a product strategy directed to adults. At the same time, new strategies in supply chain management drastically helped Lego to succeed. Furthermore, the IT department helped Lego to "implement an integrated enterprise system that gave them new applications for human capital management, operation support, product life cycle management, and data management." (Keri E. Pearlson, Carol. S. Saunders "Managing and Using Information Systems: A Strategic Approach, p. 40.)
Are the changes implemented by Knudstorp an indication of hypercompetition? Defend your position. When Knudstorp took over as CEO of Lego, the company was losing $1 million per day. (Pearlson & Saunders) One of Knudstorps first challenges was to change the corporate culture from one of creativity and innovation at any cost to a culture of profit maximization without jeopardizing product quality. He cut costs at all levels by revamping and streamlining the company's supply chain, encouraging designers to reuse existing components in new designs, and implementing incentive based that rewarded sales and product innovation. To stress this, he chose key performance indicators that encouraged innovation that drove sales and minimized costs. (Pearlson & Saunders) He also led the company to broaden its product base by expanding into video gaming, movie themed product lines, and introducing products designed to appeal to girls. With this shift they also embraced online communities that thought of Lego as a form of art. (Pearlson & Saunders) To keep up with growth created by the organizational changes, Lego redesigned their IT systems, implementing a modular platform that allows rapid expansion by adding modules as needed.
This allowed Lego to better serve customers by enhancing their overtaxed order management and fulfillment systems. (Pearlson & Saunders) At first glance many would discount the idea that Lego deployed a strategy of hyper competition. However, when we consider some of the characteristics of hyper competition, such as profit maximization, emphasis on customer satisfaction, and the ability to dynamically adjust allocation of organizational resources, we see that Lego did adopt a hypercompetitive strategy. 4. What advise would you give Knudstorp to keep Lego competitive, growing and relevant? I think Knudstorp did an amazing job with coming into Lego and taking a failing business to a successful one by building a block style work environment. He made standards which the employees were to follow which allowed them more creative freedom and incentives to want to improve upon the great quality of their products. One suggestion I would give Knudstorp would be to spend more time focusing on his competition and to see what Lego could do to model what has worked for their company and how it would fit in best with Lego. Mattel is Lego's biggest competition in the market place. Mattel has advanced in the market place due to their new-product development effort.
Toy developers are encouraged to think globally from the moment a new toy is conceived, with an eye to developing products that are likely to have universal appeal. Why? Mattel's research with children in dozens of countries has yielded a novel insight: Children are more alike than they are different in their product preferences. Today, Mattel markets as much as 80 percent of its product offerings to a global audience, with just 20 percent geared to individual country markets. Mattel's product introductions as well are global in scope. For example, Mattel launched Rapunzel Barbie on the same day in 59 countries supported by a televised advertising campaign broadcast in 35 languages. The widening international reach of retailing giants such as Wal-Mart, Target, and French-based Carrefour SA (the world's second-largest retailer) also permits Mattel to coordinate its store merchandising campaigns on a global scale.( yousigma.com). I think if Knudstorp looked at their new-product development plan and incorporated it to how they could improve more globally, I feel that Lego will always top be able to be one step ahead of their competitors and continue to be a leader in the marketplace.
What concepts and theories did you notice in your examination that worked and if so, why?
There were many changes, enhancements and innovation in the company when they realized they were plummeting. The changes that seemed to be most affective and advantageous in the long run were the ones which included catching up with the times/technology. Lego created a video game who characters were Lego people. Those games now are sold for multiple gaming devices and in stores from Toy R Us to Wal-Mart.
The company also offered games online through their website as well as other gaming websites. Lego realized that child entertainment was drifting from outdoor play and building blocks to technology and gaming devices. Additionally, Lego has built theme parks called Legoland all over the world; from Europe to Asia, the United States and more. In an effort to keep up with the times Lego also created a Legoland app for iPhones and Smartphones which includes a map of the park, attractions, hours of operation and games for children. Although the parks are geared towards the younger children (11 and under) this is another great tactic to attract the Lego name to children of all ages.
References
Keri E. Pearlson, Carol. S. Saunders (2013), Managing and Using Information Systems: A Strategic Approach, 5ed, John Wiley & Sons, "Lego", pp. 39-41.
Legoland. (n.d.). Retrieved from www.lego.com
http://www.yousigma.com/benchmarking/mattelsglobalmarketingstrategy.htm