Professional Career Action Plan Essay Sample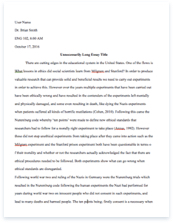 The whole doc is available only for registered users
OPEN DOC
Download Essay
A limited time offer!
Get a custom sample essay written according to your requirements urgent 3h delivery guaranteed
Order Now
Professional Career Action Plan Essay Sample
A professional career action plan is a plan that includes one's professional career goals and objectives that will help one to be able to successfully accomplish the tasks included in it. These action plans are important to have because it is to only benefit the one creating it and implementing it. The employer also benefits by having a superb employee or potential employee. This essay will disclose information that can be included into a professional career action plan. This essay will include information such as my professional goals, the job I plan to have in the health sector, and the current job skills I have, and the skills that need altered or changed. In addition, this essay will include my plan for achieving these goals, the professional organizations that can help me with the achievement of these goals, and the benefit that my personal career action plan provides. What are your professional goals?
Professional goals are created to help one be successful in his or her career. My professional goals are to perform my job duties above and beyond the expectations of the employer, to develop better strategizing concepts and skills, and to be a better presenter of ideas. I already know that I am a hard worker, but I want my skills to help me perform my job duties exceptionally for my employer. I know what strategy is, but I need help strategizing plans. I know how to make presentations, but I want to be a seller of presentations in which I can sell the unsaleable in a persuasive manner. What job do you plan to have in the health care sector?
There are many areas in the health care industry in which I would like to work in. My selections that I have thought about working in are in a physician's office, clinic, or hospital. I want to work in these offices and then try to get a more up scaled position in administration management. The role that I anticipate to have in the health care industry is to eventually be a department manager or administrator in a hospital or clinic setting. I know that I will have to start out on an entry level position considering that I do not have any experience or hands on learning experience in this field of expertise. I do know there are many areas in which as an administrator would have to handle many tasks. Those tasks consist of, but are not limited to dealing with the suppliers, offering strategic planning skills, making authorized and important decisions, working and managing staff, coordination, acting as a spokesperson, and doing more challenging and critical roles in the organization. What skills for this job do you currently have?
I think that when it comes to assessing myself, I find it hard. I am not really the type of person that likes to acknowledge myself and success, what little success I do have. I find it hard to brag on myself and to release my qualities and skills to others. I just find it easier if one learns, notices, or sees things in me that I do not. But, for this activity, I need to define my skills. So, my skills are I interact well with others, am a team player, take initiative, deliver results, well organized, and possess interpersonal skills. I stay focused and stay on task. I am a fast learner and adapt well to new situations. I possess good interpersonal relationship skills, communication skills, organizational skills; I am persistent, and work well with others. I must admit too, that I have the tendency of being a little overbearing and that my skills are good to intermediate, but there is always room for improvement and enhancement. I researched the skills needed for management positions in health care administration and the skills listed in comparison with the skills I have, well needless to say, I possess not but two.
I do not have any experience, so I will start out entry level. According to Xu (2013), the top 15 skills in management of health care administration are as follows: "1) medical coding, 2) business development, 3) advanced cardiac life support (ACLS), 4) Hospice, 5) discharge planning, 6) therapy, 7) rehabilitation, 8), acute care, 9) home health, 10) scheduling, 11) clinical experience, 12) nurse management, 13) treatment planning, 14) case management, 15) patient care (p. 1)." The good thing that I see is that I have scheduling, a little bit of home health knowledge, and a little bit of patient care experience. I did do work schedules before in a past job. I worked with a company that provided home health aide services for a year. My mother needed help when she had surgery and I was instructed on how to care for her. But other than that, my skills are few. Which skills do you need to change or alter?
I see a variety of things that I need to change about myself and my skills. I am a shy person and with this, I need to learn to be not so shy with other individuals. I need to learn to trust others to his or her fullest capability. I need to learn to better strategize, be persuasive, learn to relax, and to present better presentations. The skills that I need to improve on are also included as my professional goals in my career action plan. What is your plan for ultimately achieving these professional goals? To achieve my professional goals and be successful, I will learn to be more strategic, persuasive, and learn to better present ideas and information. I will do this by attending seminars, using the internet and other free tools that are available. I will try to obtain a mentor in some ways, and volunteer with the community services to see if I can learn any new skills or tips and ideas to better the skills in which I am lacking.
What professional organizations can help you achieve these goals? There are many resources available that educate in strategies, persuasion, and presentation. There are online courses I can take that help with persuasive writing, how to give informative presentations and speaking, and strategic communication courses in business professional communication. If I could job shadow and learn hands on direct techniques, this would be beneficial. The organizations would be businesses, libraries, webinars, seminars, job fairs, digital technology (YouTube, LinkedIn, and other social media), marketing and advertising careers that offer that special persuasion to get that sale and more colleges courses. These are organizations that will help me achieve these goals. What benefit does your career action plan provide?
According to McKay (2014), "a career action plan is a road map that gets to the occupation you want, to being hired in that occupation, to growing in that occupation, and so on. These action plans are a hot new tool that counselors and professionals are using to help individuals meet their changing goals, interests, and needs in this fast paced society, (p.1)." My professional action plan provides me a physical, written document that allows me to see my goals and objectives and monitor my progress, and a check list. The benefits that I receive by keeping track of these are I become a better person, employee, and I learn to follow through with what I say I will or will not do. When these things are written down and are visual, this is a help in itself.
One thing that I did find useful is a slide from the career management module 101. This slide discusses integrity. I know that I have integrity. This slide sates that Integrity; you start with it, stay with it, and end with it. A very true quote that I adore, and the speaker goes on to say, "Be honest with yourself and others. Do not let financial demands lead you to accept something you know that is not right for you, (slide 19 American Council for Health Care Executives Career Management Module 101)." I agree with this statement because often I have seen individuals and families so unhappy in their life and career all because of the money. I do not want to become that. I want just enough to sustain the lifestyle of my family and me, nothing elegant or fancy. Conclusion
A professional career action plan is a plan that includes one's professional career goals and objectives that will help one to be able to successfully accomplish the tasks included in it. These action plans are important to have because it is to only benefit the one creating it and implementing it. This essay has discussed my professional goals, the job I want in the health care sector, my current skills and skills that need adjusted, my plan for achieving these goals, professional organizations that will help me achieve these goals, and the benefits that the career action plan offers.
References
American College for Healthcare Executives. (2014). Career Resources Center Career Management Module 101. Retrieved from the University of Phoenix http://www.ache.org/newclub/CAREER/CareerMgmt101/Mod1/intro.cfm?CFID=473946147&CFTOKEN=94269373&jsessionid=8c30d736c27325382b47 McKay,