Project Management Essay Sample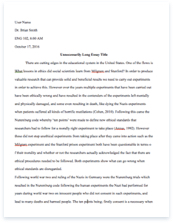 The whole doc is available only for registered users
OPEN DOC
Pages:
Word count: 1151
Category: planning
Download Essay
Get Full Essay
Get access to this section to get all the help you need with your essay and educational goals.
Get Access
Project Management Essay Sample
The presentations will primarily address the nine Project Management Knowledge Areas and the five Project Management Process Groups. This will identifies each area of knowledge in its group. It will also incorporate and elaborate on their relationships, functions and applications. The Nine Project Management Knowledge Areas
* Project Integration Management and it relationships with the Process Management Process Group.
Six Project Integration Management|
Project Charter * initiating| | Project Management Plan * planning| Direct and Managed Project Execution * execution | Monitor and Control Project Work * monitoring and controlling| | Perform Integrated Change Control * monitoring and controlling| Close Project or Phase * closing|
Note: This shows that initiating is part of project integration management. Without possible discussion, therefore, planning, execution, observing or monitoring and controlling, and closing will never take effect, which are under the process management process group. And that is why it is critical for a project to be negotiated for risks and issues which may arise before development is under way.
* Project Scope Management- defines the work that needs to be accomplished during the entire process by enacting both the product scope and project scope.
* Collect Requirements Planning
* Define Scope Planning * Create WBS Planning * Verify Scope Monitoring and Controlling * Control Scope Monitoring and Controlling
Note: Project Scope Management will not function or produce results, services for product scope with considering project management process group. For the project to produce absolute result, therefore, planning and monitoring and controlling be put into place effectively.
* The Project Time Management- deals with durations, schedule, distribution, monitoring and controlling of project.
* Define Activities Planning * Sequence Activities Planning * Estimate Activity Resources Planning * Estimate Activity Durations Planning * Develop Schedule Planning * Control Schedule Monitoring and Controlling
Note: This process allows the project to be completed in timely manner. It will also regulate time and schedule to follow smoothly till the project is completed. It functions is to estimate the duration of which the project should end. * Project Cost Management- deals with costs and budgets. By figuring out how much project will cost, it is essential that budgeting to be done. Below are characteristics used to determine how costs and budgets would be evenly fit at good costs? * Estimate costs planning
* Determine budget planning
* Control costs monitoring and controlling Note: Although costs, budget, control costs act as the center of the project, therefore, it is essential that project management process group must be include alongside to enable successful completion. * Project Quality Management- also acts as assurance and control in which the project management has successfully established control process that free from defect, unsafe devices and making sure that everything is securely safe and in good condition for better results. * Plan quality Planning
* Quality assurance executing
* Quality control monitoring and controlling Note: To ensure proper quality control and assurance, therefore, finishing is importance on products, goods and services. This is done to make sure all items are in good and working conditions. * Project Human Resource Management- is essential because it deals with involvement of personal interaction, which includes training, managing, leading, and addressing resources related to project process and planning. Below are characteristics which describe human resources management. Human resource plan planning Acquire project team executing Develop project team executing Manage project team executing Note: The human resource management ensures that project are reasonably funded, finished, and executed in timely manner. It also ensures that the project is done correctly by all teams. * Project Communication Management- is another essential part project analysis. It acts potentially to embrace all communication systems and regulations of the project. It describes planning, assessment, operations, videos, and notes. Some of the characteristics include:
* Identify stakeholders initiating * Plan communication planning * Distribute information executing * Manage stakeholder expectations executing * Report performance monitoring and controlling Note: The communication management team ensures that all skills are applied to make the project work. This is done by meeting expectations whether from stakeholders, information gathering, and performance. Doing so would require planning, execution and monitoring and controlling. * Project Risk Management- is the ability to assume the risk management criteria by ensuring that all risks are addressed correctly to facilitate proper finishing. * This also ensures the probability of impact, whether positive or negative. * It corrects the risks by minimizing the negative consequences and direct positive process for successful of project and its objectives. Therefore, some of the characteristics that need addressing and responses by risk management and project process management group include:
* Plan risk management Planning
* Identify risk planning * Qualitative risk analysis planning * Quantitative risk analysis Planning
* Risk responses Planning * Monitor and control risk Monitoring and controlling Note: Risk Management is essential because it allows management team to address issues that may impact the future of the project. The process management is also supplementary tool which ensures that all processes are in planning, monitoring and controlling * Project Procurement Management- this is the process which involves purchasing goods and service from team members such as contractors, vendors, suppliers and retailers. * The project procurement management also works alongside process management group to enable purchases enter to market or through bargaining and negotiation between the buyer and the sellers. Under the same possibilities, it is necessary that procurement management takes into account project management processes. These includes the following such as * Initiating,
* Planning
* Executing
* Monitoring and Controlling
* Closing
Note: The project procurement management is the last process in completing project. It is, therefore, essential that purchases made necessary for buying and selling. For that reason, however, project procurement also uses administer procurements and close procurements. * The five project management process groups are as follow: Initiating- is the management process which deals with meeting requirements of the project. It is primarily used in determining new project, balancing constraints and measuring process and performance. Planning- is used to facilitate current and future planning of the project performance. Executing- is also used to assess the level project by applying management skills to make the job done. Monitoring and controlling- deals with inventories, assessment, scheduling, operations, costs, and budgets performance. Closing- signifies the entry and ending of project.
The project management processes group and knowledge areas use processes like planning, executing, monitoring and controlling. Some uses closing and initiating alongside project management to describe each process and it working condition. For instance, risk management is essential because it allows management team to address issues that may impact the future of the project. The process management is also supplementary tool which ensures that all processes are in planning, monitoring and controlling.
Reference
Stackpole, C. (2008). A Guide to the Project Management Body of Knowledge (PMBOK Guide) Heldman, K. (2009). Project Management Professional Exam Study Guide