Promote equality and inclusion in health Essay Sample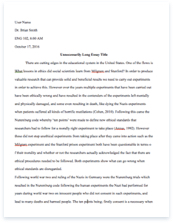 The whole doc is available only for registered users
OPEN DOC
Download Essay
A limited time offer!
Get a custom sample essay written according to your requirements urgent 3h delivery guaranteed
Order Now
Promote equality and inclusion in health Essay Sample
Inclusive practice is a process of identifying, understanding and breaking down barriers to participation and belonging. It ensures that everyone feels valued and a sense of belonging. In an inclusive environment there is recognition, acceptance and celebration of differences and similarities. Medical and Social model of disability are two issues to understand of Inclusive practise for children and young people Medical model of disability
This is based on an assumption that the child must adapt to the environment which exists. This model promotes an atmosphere of 'dependence.'
Social model of disability
The social model starts with the assumption that the way a school operates, the barriers present and different attitudes can prevent individuals from participating in society. This view of disability works to empower children and young people. Inclusive practice is based upon the 'social model of disability.' Legislation requires schools to make 'reasonable adjustment' and remove barriers so that children and young people can participate in educational and social activities within the school alongside their peers. Pupils with additional needs often require the additional support of a teaching assistant or school support worker but it does not stop there by providing additional support. Adjustment would need to be made around the setting, these are;
• the physical environment: providing lifts, ramps, rails, wide doors and furniture at the correct height for children with physical disability, or improve lighting for children with visual impairment. • providing information : worksheets and books with larger print, audio tapes, symbols or alternative of communication • the curriculum: groupings, timetabling, additional support, ICT(touch-screen computer, text, speech software) or adjustments to assessment (extra time, using different methods to capture evidence)
The setting has an Inclusion policy stating the values of individuality of all children, giving the opportunity to achieve the highest of standards, by taking into account of pupils varied life experiences and needs. all children, giving the opportunity to achieve the highest of standards, by taking into account of pupils varied life experiences and needs. 3.2 DEMONSTRATE HOW TO SUPPORT OTHERS TO PROMOTE EQUALITY AND RIGHTS. As a support worker providing care it is my responsibility to ensure all members of staff have the correct information on all service users to ensure they are being treated equally and their rights are being observed at all times. This may mean that when a day trip is being organised all manner of mobility aids need to be considered for suitable transport to get to the venue and suitable access once there for wheelchairs, frames etc.
The timing of an activity may need to take into account individuals religious beliefs with regards to visits to church or times of prayer etc. Ensuring all members of staff both new and old are aware of what is meant by equality, diversity and inclusion and how best to put it into practice will also promote its awareness within the care setting along with leading by example. 3.3 DESCRIBE HOW TO CHALLENGE DISCRIMINATION IN WAY THAT PROMOTES CHANGE Firstly I would talk to whomever I witnessed during the discriminatory incident to gauge whether they were aware of their actions and to clarify my understanding of what I witnessed. By making a person aware of the facts as I saw them I would hope to educate them and change their opinions and actions in the future. Once I was confident of what I had witnessed I would record and report it to my line manager/home manager. I would also explain to the individual why their actions were unacceptable and within the remit of local and government guidelines why I had to report the incident. I hope that I actively challenge discrimination on a daily basis by acting as a role model for positive behaviour thus empowering individuals to challenge discrimination themselves.