Promote individual's well-being Essay Sample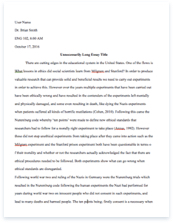 The whole doc is available only for registered users
OPEN DOC
Download Essay
A limited time offer!
Get a custom sample essay written according to your requirements urgent 3h delivery guaranteed
Order Now
Promote individual's well-being Essay Sample
Understand how to an promote individual's well-being
1. Explain the links between identity, self image and self esteem? Identity is who you are, self image is how you see yourself, and self esteem is how you feel about yourself. A person's identity makes them different from everyone else they could have different interests and specific traits. If these are repressed a person will feel withdrawn and be unable to express themselves this is similar to self- image if a person isn't on how they want to look or dress in their way they want this will impact on their self esteem.
All of these factors contribute to their wellbeing in how they express themselves and feel about themselves. By perceiving this it will help them to feel good about themselves on a day to day basis.
2. Explain factors that contribute to the well-being of an individual? Some factors that may contribute to the well-being of an individual can be . Being treated as an individual is not to be treated as everyone is the same. . Dignity and respect is to treat others how you would be expected to be treated and how you would expect your family to be treated.
Good communication – factors are being able to communicate with others and express your own views. . Emotional- is having close bonds with family and friends and having happy memories and photos. Political – being able to have their say in what should be happening in their environment . Spiritual- factors touch people and are uplifting on a deep level such as religion, music, and art.
Religious – factors could be attending church or being visited by a local priest and being able to celebrate it or having a quiet place to pray. Social – is being and interacting with others choices is being able to make your own choices. Cultural – factors is to respect the persons likes, choices and preferences that gives them a sense of what is normal to them.
3. Explain the importance of supporting an individual in a way that promotes their senses of identity, self- image and self- esteem? The importance of supporting an individual that promotes their identity, self-image and self-esteem is to help them to feel like a valued part of society and their views and choices matter. By reading their care plans and talking to their family about them to collect information about them.
You should always listen to them and any concerns they have and always remember never to judge them. Encourage them to try new things out of their comfort zone and always focus on the positives and praise their efforts and what they have achieve. You should also remember to be patient and consistent with them this will help their self-image and self-esteem grow
4. Describe ways to contribute to an environment that promotes well-being? Ways to contribute to an environment include:- . Heating and lighting gives a warm and comfortable place to be.
Feeling safe ensures that they know that they are in a safe environment. Decorate with the individuals choice making them feel involved it what they want. . Give privacy and respect. Have familiar things that belong to them can help them to settle and feel safe. . Have a quiet place they can go to if needed to think or to be alone. Have a safe place to keep personal belongings. Understand the role of risk assessment in enabling a person- centered approach
1. Compare different uses of risk assessments in adult social care setting? Risk assessments can give individuals a way to do things that may deem risky for example a leisure activity, or going out by doing a risk assessment it helps to minimize the risk. By completing a risk assessment it will help all concerned to think about what the potential hazards could be. By taking risks is part of being able to choose and have some control of your life and the way you want to live. Risk assessment can make it possible for a person to do something that may have been deemed as not possible in the beginning.
2. Explain how risk assessments relates to rights and responsibilities? By taking risks and doing risk assessments it gives individuals freedom of choice, to maintain independence and maintain dignity.
3. Explain how risk- taking relates to rights and responsibilities? Risk assessments are required by law and that we as careers acknowledges any possible risks associated with the individual are assessed and precautions are taken. A risk assessment is done to asses for risks and the number of risks there are. There may be a number of risks for example hobbies/interstress, personal hygiene their mobility and behavior. By doing risks assessments it helps to minimize the risk of harm or injury. The risk assessment helps to underline the risk and helps to give a solution to handle the risks.
4. Explain why risk assessments need to be regularly revised? Risk assessments need to be reviewed because people's circumstances do change and so does their condition they could improve or it could deteriorate or there could be changes to the environment. By putting people at the center of all you work is about never forgetting that it is their life hopes and dreams that should remain the focus and it is my job to make sure that they are able to make the most of their lives and achieve as much as they can.
5. Explain the importance of using agreed risk assessment processes to support choice? Each individual should have a risk assessment within their care plan this will contain information about what type of care and support they need and want. This will also tell you how to do some tasks and what the best options is. For example it will tell you the best way to move and handle the individual it what is the safest way to do so. If you are unsure you can seek advice from your manager or a senior member of staff.