Promote person centred approaches in health and social care Essay Sample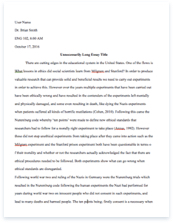 The whole doc is available only for registered users
OPEN DOC
Download Essay
A limited time offer!
Get a custom sample essay written according to your requirements urgent 3h delivery guaranteed
Order Now
Promote person centred approaches in health and social care Essay Sample
1. Understand the application of person centred approaches in health and social care 1.1 Explain how and why person-centred values must influence all aspects of health and social care work. A person-centred approach means doing your best to carry out the wishes of the individual. Each client is an individual and there are 8 person-centred values which are fundamental to the whole of health and social care. These are
Individuality
Rights
Choice
Privacy
Independence
Dignity
Respect
Partnership
Having a clear understanding of the client you are working with including their needs, their culture, their methods of communicating and their likes and dislikes. The support from family, friends and professionals can all help in providing person-centred care and support for the individual. The person centred support is a legal requirement under the Human rights act and the social care act and codes fo practice for social care workers. Person-centred approach involved all needs not just physical, but mental, emotional, spiritual and social. These are the values which underpin the work in health and social care The values are simply what is important to an individual and should be paramount in the care workers aim to support an individual client in their day to day life.
1.2 Evaluate the use of care plans in applying person centred values The care plan is the outline for what care the individual needs and how those needs are to be met. It should contain details such as their life history, likes dislikes and experiences. The clients choices and preferences and risk assessments relating to that person. It should work with the client and their individual strengths, in order to promote independence. The plan should be regularly reviewed and updated. The plan should include 5 key elements
The person is at the centre of the plan
Family members and friends are included in the plan
Person-centred planning reflects the persons capacities and what is important in the life of the client to enable them to make a valued contribution to their community. Person-centred planning should be built to uphold a persons rights Person-centred planning should be about listening, learning and action to help the client get what they want out of their life.
2. Be able to work in a person-centred way
2.1 Work with an individual and others to find out the individuals, history, wishes preferences and needs. Evidenced through person-centred care plans carried out on the scheme at work. 2.2 Demonstrate ways to put person centred values into practice in a complex or sensitive situation demonstrated through consultation with social worker and family with an individual person –centred support plan e.g. client needed support with cleaning and laundry this was achieved by increasing th time allowed for their care at lunch time and then an individual programme was incorporated into their care plan to ensure tasks were completed on a daily basis. 2.3 Adapt actions and approaches in response to an individuals changing needs or preferences By discussing with an individual and their GP and family the end of life care the individual client was able to plan ahead and their care plan was able to be adapted sensitively to incorporate their wishes and needs and preferences for the type of care and treatment needed to fulfill their final wishes.
3. Be able to establish consent when providing care or support 3.1 Analyse factors that influence the capacity of an individual to express consent. The term consent capacity means an ability to understand relevant information in order to make an informed voluntary decision. A wide variety of illnesses, diseases and disorders and injuries can often affect a clients ability to understand information. In order for a client to be able to give informed consent the individual must have adequate reasoning faculties and be in possession of all the relevant information and facts. In April 2005 the Mental Capacity Act was passed in parliament.
This gave underpinning to 5 key principles to establish mental capacity A presumption of capacity – every adult has the right to make their own decisions and must be assumed they have capacity to do so unless proven otherwise The right for people to be supported to make their own decisions – people must be given all the appropriate help before anyone concludes that they cannot make their own decisions People must retain the right to make what might be seen as unwise decisions Anything done for or on behalf of a person must be in their best interests Anything done for or on behalf of people without capacity must be least restrictive of their basic rights and freedoms The incapacity test is only in relation to a particular decision and not done as a general incapacity test.
3.2 Explain what steps to take if consent cannot be readily established. You must not proceed with any care or activity without consent. If someone refuses after giving consent you must stop what you are doing. The refusal should be documented in the clients daily log and reported to the line manager.
4. Be able to implement and promote active participation
4.1 Describe different ways of applying active participation to meet individuals needs.
Active participation is a way of working that recognises a clients right to participate in activities and relationships in their everyday life as independently as possible. The client is an active partner in their own care and support. In order to support a client in a person-centred way I have to consider various elements such as promoting their rights and choices. Treating them as individuals with their own history, characteristics, culture, spiritual and economic background. Having empathy by seeing the situation from the clients perspective and ensuring that they have the opportunity to interact with others where possible.
I support clients to make choices by giving them informed choices and giving praise when they have made a choice. This gives them the confidence to continue to make choices in all aspects of their lives. Support the client to develop skills in their self care. I can support clients to access local social activities in the area where they live and on the sheltered scheme. I can encourage them to talk about hobbies they used to have and then see if there is a local group that they may be able to join. Assistive technology can help clients carry out a task i.e. a scooter so that they may join outside groups. Personal alarms to call for assistance, reassures the client that they can start to carry out a task and call for assistance if needed.
5. Be able to support the individuals right to make choices
5.1 Support an individual to make informed choices
5.2 Use own role and authority to support the individuals right to make choices A client asked for the GP to visit them, as they were not feeling well. The client asked me to attend when the GP visited. I arrived at the clients flat when the GP arrived and the GP advised the client that they would need to have a stronger pain relief medication. This client suffers with constipation and I therefore advised the client that this medication which they had tried before causes this problem. I advised the client that if they chose to have this medication then they would need to also take another medication to counteract the constipation. The client thanked me for giving them the information. I knew the history of the client I was able to advise them of the side effects of taking a stronger pain relief. The client was then given an informed choice. The GP didn't know the client and didn't realize that they wouldn't take the medication if it was prescribed.
5.3 Manage risk in a way that maintains the individuals right to make choices. A client had bought an electric wheelchair. They had never used it because no-one had given them the time to show them how to use the wheelchair. I spoke to the client about the chair and asked if I could speak to their family about it to see what was the best way forward. I met with the family and together we assisted the client to use the wheelchair. The wheelchair needed some modifications to it before the client could safely use it on their own. The modifications were completed, the client was again assisted to use the wheelchair.
It was felt by the family and myself that the client might have a few accidents to start with, if this was the case the family and the client agreed that they would risk her damaging doorways and that as long as the client agreed they would fund the repairs if necessary. The client after several weeks of being escorted to and from their flat now uses the wheelchair confidently. The client had one minor misshap and damaged a doorway it has been repaired. The client is very happy and feels that they have more freedom to make the choice to stay in their flat or join in the communal activities on the scheme when they want to.
5.4 Describe how to support an individual to question or challenge decisions concerning them that are made by others. If a client expresses concern about a decision that is made by another person then I can support the client by assisting them to make a an informed decision. It could be about poor practice, in which case this would be reported to their line manager. Clients can find it hard to challenge a decision they may feel intimidated or lack confidence. They may feel that they cannot challenge a professional. They may have had experiences in the past when they have tried to challenge poor decisions. Some clients don't like to complain or don't know how to go about it. Carers and managers alike should support clients to overcome any barriers and provide encouragement and practical help, support and advice.
A client approached me with regard to their mobility scooter, they bought the scooter thinking that it was suitable for their needs but after trying for a week they discovered it wasn't sturdy enough, for outside use even though the client had advised the salesman that that was what they needed the scooter for. When purchasing the scooter the salesman said that once used they couldn't change their mind and they would have to keep the scooter. The client remembered that the salesman had said this and felt that they were stuck with a scooter they couldn't use. I asked the client if they would like me to telephone the mobility company for them. I advised the mobility company that the scooter was bought in good faith but was not suitable for their needs. The company agreed to exchange the scooter for a more suitable model.
6. Be able to promote individuals well-being
6.1 Explain the links between identity, self image and self esteem. Self image is how the person sees themselves
Self esteem is how a person values themselves
Prior to a client receiving care they may have been in a well paid job they may have run their own business and looked after their own ageing parents. Now they are having to receive care so their self image has changed they may resent having to have someone to look after them when they have been independent for so long. This in turn may alter their self esteem they feel that they are worthless and unable to make a contribution any more to their life or others lives.
By encouraging the client to make choices about themselves i.e. encouraging them to assist as far as possible with their own personal care and encouraging them to make choices about their clothes they wear and the food they eat will help promote self image. By talking to the client about their history and what they are going to do that day or would like to do they will concentrate on what they are still able to do. By praising and encouraging regularly a client will feel that they have positive feelings and will have something to offer to make a useful contribution to their choices and situation. By giving support with difficult choices and situations the client is less likely to become withdrawn and depressed.
6.2 Analyse the factors that contribute to the well-being of individuals Well being concerns all aspects of a clients life, including physical, mental, emotional and intellectual. If these needs are met then a client will feel contented and happy with their life. Part of a clients support plan is to make sure that these needs are met with the service that is delivered. Physical needs can be their food, drink, warmth, a home and assistance with their physical care needs. Intellectual needs are to do with their mental stimulation these can be met by social activities on the scheme or within the community. Clients are encouraged to participate in social activities within the scheme but for some clients this may not be enough. Some clients attend day centres to give more stimulation on a one to one basis. Emotional needs are about who the client is and them liking themselves, this may be difficult when clients are isolated.
Clients like consistency with their carers and can attach themselves to a particular carer by developing an emotional bond with them. This can cause difficulties for a client if that carer leaves is off sick or no longer available. Clients can get angry and refuse to do things if a carer is not available for them. This has to be monitored carefully, if the client may start to self neglect. 7. Understand the role of risk assessment in enabling a person centred approach 7.1 Compare different uses of risk assessment in health and social care Risk assessments are used in different ways in the care environment to assist clients with safe and consistent delivery of services. Moving and handling to reduce risk of harm to client and carer. Social activities to reduce risk to client attending the activity Invasive treatment – managing open wounds – to reduce risk of infection Changes in support plan – reduces risk of stress when managing care. Risk assessments are not there to stop someone from doing something but to protect them and ensure that the risk is reduced.
7.2 Explain how risk-taking and risk assessment relate to rights and responsibilities Clients have a right to take risks. Risks with clients are as far as possible managed. Clients take risks every day by being able to choose and taking control of their life. Carers have a responsibility to ensure that clients and their colleagues are kept safe. They should report unsafe practice or faults to their line manager. Clients have a right not to be put at risk by others involved with their care.
7.3 Explain why risk assessmets need to be regularly revised Clients circumstances change. The clients condition could change and therefore they may need more or less care. If a clients circumstances change their care plan and their risk assessment should be reviewed and if necessary changed at the same time.