Promoting Children and Young People's Behaviour Essay Sample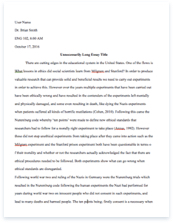 The whole doc is available only for registered users
OPEN DOC
Get Full Essay
Get access to this section to get all help you need with your essay and educational issues.
Get Access
Promoting Children and Young People's Behaviour Essay Sample
(1.1) Understanding polices and procedures for promoting children and young people's behaviour.
When managing pupils behaviour, all staff are made aware of the school's behaviour policy.(A brief summary is attached) Every class has a copy which includes anti-bullying and child protection. There is also a Health and Safety policy which is available from the schools office. (brief copy attached)
The school's behaviour policy is important as it gives guidelines to all staff on how they can manage pupil behaviour. Class rules are set out in each classroom in a positive way that pupils understand, generally these are made by the children themselves, positive behaviour is recognised on a daily basis within the classroom on different levels. Pupils are praised and rewarded regulary for their behaviour, efforts and achievements. Sanctions are applied frequently are are applied depending on the age of the child, this could range from moving their name on a board, missing playtime, white card, being sent to headteachers office, or parents being spoken to. All staff can give rewards and sanctions although special certificates are generally given by one of the head teachers in a special assembley. As well as individual rewards, whole classes are also rewarded for things like attendance and lining up, This can range from extra play, to a trip to the Imax cinema. Sanctions are not given to whole classes but the rewards are enough to encourage classes to do well.
(1.2 a,b,c,d) How policies and procedures of the setting support children and young people.
Feel SafeThe school provides a safe environment for all pupils to learn in, health and safety are paramount importance to all adults who work within our school. Make a positive contributionThe schools aim is to develop, encourage and maintain responsible, respectful, polite and kind behaviour towards other children and school workers. Develop social and emotional skillsThe school expects all pupils to treat others with respect, listen and speak politely. Understand expectations and limitsThe school expects students to be a responsible member of the community and realise how their actions affects others, we expect students who work (with support) to achieve their best behaviour.
(1.3) All members of the school community use the same principles and strategies when managing behaviour.The staff are familiar with the schools behaviour policy and can apply it consistently within the school, our school have school/class rules which give the pupils a clear understanding of how they are expected to behave. Staff make sure that the pupils understand the rules, they are discussed frequently in whole school assemblies and in class. All staff act fairly when applying the school rules and sanctions so as not to confuse the pupils in any way.
(2.1, 2.2, 2.3, 2.4, 2.5) Promote positive behaviour.
As adults we like to be noticed or rewarded for the things we do and therefore it is important that we recognise good behaviour on a regular basis within the school environment. We can sometimes focus on the negative aspects of a child's behaviour and must not forget to recognise those children who always behave appropriately. This can be done simply with either verbal praise which can be very powerful, stickers, stamps, merit certificates, which are used on a daily basis within our school. Children who receive praise or attention for positive behaviour are far more likely to repeat that behaviour. It is easy to give attention for undesirable behaviour, and if possible try to ignore it and give attention to the good behaviour. Class rules are discussed and agreed with the pupils. They are written is a positive rather than negative way in a language that is age appropriate.
It also encourage the children to take responsibility for their own actions. Staff should also be aware that they are behaving appropriately and responsibly and that they are being a good role model. Having a positive relationship with children helps promote positive behaviour, by showing a child that you care and have noticed something good would encourage repetition of that behaviour. Trusting a child will encourage them to take more responsibility, equally the child should have trust in the adult, eg. If you say you are going to speak to their teacher about something good they have done then you make sure you do this. By making targets achievable and giving simple and clear instructions, it makes any requirements set realistic and dosen't put the child off or dishearten them, if this was not the case children would very easily give up and stop trying.
(3.1, 3.2, 3.3, 3.4, 3.5.) Manage innapropriate behaviour
It is important to set boundaries and limits first with pupils so that they know where they stand and understand the rules set by the school as well as boundaries for the classroom. It is also important to make the pupils aware of any sanctions and rewards that are available to use, both by the teacher and assistant as well as the school. Threats to pupils that are followed through will prevent pupils from taking notice in the future. Early intervention regarding inappropriate behaviour will stop the problem escalating and you should be aware of a situation and intervene straight away. Eye contact is essential with the child who is misbehaving as this lets them know that and adult is aware of what is happening. Also by moving closer to the pupil makes them aware of the adult's presence. This is a good practice to have when teaching a whole class, by moving closer to a pupil or even sitting beside them can prevent inappropriate behaviour. Should there be a health and safety issue then additional help should be sent for immediately.
Managing pupils behaviour we need to be adapted depending on their age or stage of development, For SEN children, rules are set out in the classroom with signs that accompany words, we have a special program for this in SEN or low ability classes. The program is very similar to makaton signing but in called "In Print" it allows the pupils to be able to read the rules even though they may not have a good reading ability. Younger children such as nursery would recognise sad and smiley faces, and how their names would be placed accordingly depending on the behaviour displayed. Older children may miss some or all of their playtime, or could even be given detention or asked to come into class at lunchtime break. The whole school follows the "Good to be Green" strategy which follows stages in sanctions ranging from a warning, followed by a white card yellow card, blue card and red card. The red card meaning a letter being sent to parents or parents being asked to come into school to discuss the situation.
Behaviour management is the responsibility of all adults within the school environment and we are aware that support could be needed at any time. You may need to ask for assistance yourself or provide assistance to others during the school day. When passing a situation outside the classroom you should always ask if assistance is needed. Dealing with inappropriate behaviour yourself is fine if you feel confident and comfortable doing so, however some situations should be referred to others. This could be for a number of different reasons: e.g the pupil may be a danger, you are not in control of the situation, you do not feel comfortable especially if the pupil is behaving unpredictably. You may also seek support from another class teacher, deputy head or head teacher. The SENCO is a good point of contact for behaviour support, apart from additional behaviour strategies they may also feel the need to contact outside agencies such as a educational psychologist or suggestions from a pupil behaviour unit.
(4.1, 4.2, 4.3, 44, 4.5) Respond to challenging behaviour
Having a good knowledge of a pupil will help you to recognise triggers for inappropriate behaviour and will also help you in understanding what will and won't work with that child. Removing a small child from a situation may work, but with a SEN it may not, especially if they have specific behaviour difficulties. Challenging behaviour should be managed according to the schools policies and procedures. Challenging behaviour could involve verbal or physical abuse, destructive or even something, which could be illegal. Pupils displaying challenging behaviour are not always aware of risks or dangerous situations, therefore you should always tell the pupil of the consequence of their behaviour. When working within classes or with individual children who have particularly negative behaviour on a regular basis, it may be helpful to keep a log of any situation, which they find difficult, or triggers to their behaviour. If you become aware of the triggers to inappropriate behaviour you should always mention it to others so that the situation can be avoided if possible.
You may need to remove the
child from the situation or speak to them if you see the warning signs that they are becoming distressed. Research has shown that 51% of children in primary schools and 54% of secondary school children feel that bullying is either a big problem or quite a problem. As we have close contact with children, we may find ourselves in a situation in which we need to act straight away in order to deal with bullying or oppressive behaviour. This could be in the classroom, playground or other places. It is essential that we are aware of our school's policy for dealing with bullying so that we can act accordingly. In these days of modern technology, bullying is no longer the traditional name calling in the playground, but can be through e-mail, text messages or social networking sites. Any child reporting such distress should be taken seriously and we should make sure it is reported to a senior member of staff.
(5.1, 5.2, 5.3, 5.4) Contribute to reviews of behaviour and behaviour policies
Instead of telling pupils off it is more likely that you will be asked to support them in reviewing their behaviour and why they have behaved inappropriately. It is important that children learn to respect the feelings of others and in many schools the restorative justice programme is used to ask pupils to sit down with the person with whom they have had a conflict or disagreement in order to help them to learn to understand how the impact of what they do affects others. Many primary schools often have peer mediators who help children to do this. You may need to work alongside another teacher or the school SENCO as well as the child to devise targets for behaviour support plans or individual educational plans.
These plans will be specific and the steps to be taken by staff to support the pupil when working towards the targets. There may also be suggestions for targets from outside agencies. If there are pupils with specific behaviour difficulties, they should be invited to review their behaviour and any targets on a regular basis. Pupils we know well should feel comfortable working with us and you can encourage them to think about what they have done and the consequences of their actions. Behaviour management strategies should be reviewed through monitoring of outcomes and should be an on-going process. Behaviour management should also be reviewed when reviewing the school behaviour policy.