Promotion Mix: Personal Selling, Product and Sales Promotion Essay Sample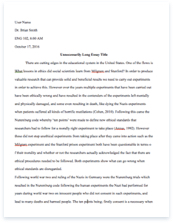 The whole doc is available only for registered users
OPEN DOC
Get Full Essay
Get access to this section to get all help you need with your essay and educational issues.
Get Access
Promotion Mix: Personal Selling, Product and Sales Promotion Essay Sample
• Personal Selling, Product, Sales Promotion
The promotion mix was great going into the 21st century. There is not much personal selling in Krispy Kreme. Instead, customers come in with the brand awareness of the doughnuts. The store emphasizes its original glazed doughnuts but other than that not much personal selling goes on. Product giveaways are held at grand openings to improve knowledge of Krispy Kreme products. On certain occasions Krispy Kreme sells a special flavored doughnut for a limited period of time. Currently, Krispy Kreme is offering a strawberry shortcake doughnut. • Advertising
Promotion was highly done by the word of mouth advertising of past customers. The media also contributed to this type of promotion. Krispy Kreme spends very little, if anything, on advertising (Thompson et al, 2004). Krispy Kreme strongly believes that the buzz created from public relations, at a store opening, is enough to bring the customers to its doughnut shops. This hurts them in the long run because as soon as a store's grand opening is over, Krispy Kreme is old news. Customers lose the hype over the doughnuts and do not come back. Also, grand openings of Krispy Kreme's have promoted doughnut awareness through media relations. This has helped increase sales of competitors. Something must be done to keep those customers from going to competitors. • Public Relations
Krispy Kreme obtains excellent public relations when a store opens. "An Austin, Texas store opening was covered live by five TV crews and four radio stations, and at a San Diego opening, five more TV crews and radio stations covering the lines outside the stores waiting for the store to open" (Thompson et al, 2004). Sales were at a peak during those openings. Gradually, without advertising to keep Krispy Kreme fresh and new in the public eye, sales declined.