Pros And Cons Of Raising Minimum Wage Essay Sample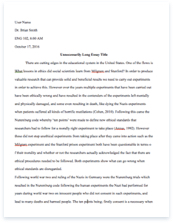 The whole doc is available only for registered users
OPEN DOC
Download Essay
A limited time offer!
Get a custom sample essay written according to your requirements urgent 3h delivery guaranteed
Order Now
Pros And Cons Of Raising Minimum Wage Essay Sample
For starters raising minimum wage in America would help millions of citizens and the economy. As of now the minimum wage of 7.25 can barley support an American, often people have to have multiple jobs and work hours. If the wage was raised to 9.80 an hour, people could have a stable life and with more money in their pockets they would likely spend it and boost retail sales. This is a win-win for both Americans and the government.
Rising minimum wage would also most likely create more jobs. With people spending more less people would be laid off and more hired.The Economic Policy Institute estimates $25 billion in consumer spending therefore creating 100,000 new jobs. Clearly raising minimum wage would be a great help to America all together.
Rising minimum wage in America would make unemployment worse. Bumping up the minimum would be a burden on employers. According to salary.com employers would not be able to hire more people and may even have to lay people off. Exactly why raising the wage would have a bad impact on the economy.
Besides unemployment, raising the wage would not lower the poverty rate at all. "Multiple studies have demonstrated little to no relationship between a higher minimum wage and reductions in poverty," says the Employment Policies Institute. So why raise minimum wage if it increased unemployment and is no help to poverty stricken people? Overall raising minimum wage would not be helping America, but hurting it.