Protection of Environment – Existence of Human Beings Essay Sample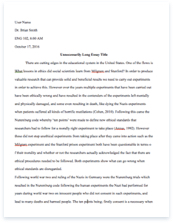 The whole doc is available only for registered users
OPEN DOC
Download Essay
Get Full Essay
Get access to this section to get all the help you need with your essay and educational goals.
Get Access
Protection of Environment – Existence of Human Beings Essay Sample
Tripura is a hilly state. Naturally, tribal have emerged as its original population. The peculiar feature of her population is that refugee population has outnumbered the tribal population. Out of the total number of 28 lakhs, the tribal constitute only one third of its population of it. The are economically, educationally and intellectually backward. The tribal's are classified into Tripuris , Chakmas, Halam, Jamatia, Reang communities. Originally, all of them are Hindus but by the effort of Christians Missionaries a good number of them converted to Christianity. When Tripura was princely state, the fate of the tribal's was utterly miserable. They primarily depended on the "jum" cultivation for their livelihood. Superstition and ignorance submerged them into wild life which was far off from civilized world. After the annexation of Tripura to India in 1949, Govt. of India took up several measures for improving the lot of tribal's. Meanwhile, huge influx of refugees from the East Pakistan proved both a blessing and a course to them.
Initially, the tribal's were exploited by the Bengali refugee who was intellectually superior to them. But this exploitation did not last long because of progressive outlook gradually instilled in them. Their taste for civilized life has been encouraged by the Bengalies. The Govt. of Tripura has taken steps to safeguard the interest of the tribal's of Tripura. The Autonomous District Council comprising the tribal dominated areas has been formed to promote their well-being. Tribal have their representation in the Loke Sabha and Bidhan Sabha to uphold their causes. Schemes have been taken for jumia rehabilitation, free education with stipends, quota system for professional education and Govt. service. It is hope that the tribal's of Tripura will soon attain equal status of their Bengalis counterparts in all fields.