Psychological and Sexual Abuse Essay Sample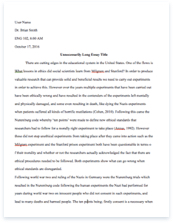 The whole doc is available only for registered users
OPEN DOC
Pages:
Word count: 1307
Category: abuse
Download Essay
A limited time offer!
Get a custom sample essay written according to your requirements urgent 3h delivery guaranteed
Order Now
Psychological and Sexual Abuse Essay Sample
Physical Abuse: Is An Act Of A Person That Is Done On Purpose Involving Contact Of Another Person Intended To Cause Feelings Of Physical Pain, Injury, Suffering Or Bodily Harm. Examples Of Physical Abuse Could Include Kicking, Hitting, Smacking, Pinching, Scratching And Cutting Etc.
Indicators Of Physical Abuse Could Be Low Self-Esteem Due To Being Physically Abused And Not Knowing Why, Mood Swings, Suicidal Thoughts, Bruise Is The Shape/Size Of A Familiar Object Such As Handprint Or Belt Buckle, Human Bite Marks, Fracture To Ribs, Skull, Arms And Leg Bones, Unexplained Internal Injuries, Burn Marks On Fingers Or Toes, Unexplained Chipped Teeth, Ulcers In The Mouth From Chemicals Or Poison, Tears/Swelling In The Mouth Possibly From Forced Feeding.
Sexual Abuse: Direct, Indirect Involvement Of An Adult At Risk In Sexual Activity Without Consent. Sexual Abuse Can Happen To Men Or Women Of Any Age. Being Sexually Abused By A Partner/Intimate Can Include Derogatory Name Calling, Refusal To Use Contraception, Deliberately Causing Unwanted Physical Pain During Sex, Deliberately Passing On Sexual Diseases Or Infections. Examples Of Sexual Abuse Could Include Sexual Assault, Rape, Indecent Exposure Or Involvement In Pornography Etc.
Indicators Of Sexual Abuse Could Be Torn, Stained Or Bloody Underwear, Fear Of A Person Or Place, Fear Of Being Left Alone Or Going Home, Frequent Bathing, Refusal To Disrobe For Bedtime Or Showers In Front Of Familiar Or Trusted Others, Aggressive Or Disruptive Behaviour, Running Away, Shy, Withdrawn, Isolated, Depressed, Crying And Damage. Psychological Abuse: Psychological Violence, Emotional Abuse, Or Mental Abuse Is A Form of Abuse, Characterized by A Person Subjecting, Or Exposing, Another Person to Behaviour That May Result in Psychological Trauma, Including Anxiety, Chronic Depression, Or Post-Traumatic Stress Disorder.
Indicators of Psychological Abuse an Air of Silence When A Person Is Present, Withdrawal or Change in The Psychological State of The Person, Insomnia, Low Self-Esteem, Uncooperative and Aggressive Behaviour, A Change of Appetite, Weight Loss/Gain, Signs Of Distress: Tearfulness, Anger, Apparent False Claims, By Someone Involved With The Person, To Attract Unnecessary Treatment. Neglect or Acts of Omission: Disregarding Medical, Emotional or Physical Needs. Failure to Provide Access to Suitable Health, Care and Support or Educational Services, The Withholding of The Supplies Needed Such as Medication, Food And Water.
Indicators of Neglect Or Acts Of Omission Poor Environment – Dirty Or Unhygienic, Poor Physical Condition And/or Personal Hygiene, Pressure Sores Or Ulcers, Malnutrition Or Unexplained Weight Loss, Untreated Injuries And Medical Problems, Inconsistent Or Reluctant Contact With Medical And Social Care Organisations, Accumulation Of Untaken Medication, Uncharacteristic Failure To Engage In Social Interaction, Inappropriate Or Inadequate Clothing Exploitation: The Action Or Fact Of Treating Someone Unfairly To Benefit From Their Work
Indicators Of Exploitation Going Missing For Periods Of Time Or Regularly Returning Home Late, Skipping School Or Being Disruptive In Class, Appearing With Unexplained Gifts Or Possessions That Can't Be Accounted For, Experiencing Health Problems That May Indicate A Sexually Transmitted Infection, Having Mood Swings And Changes In Temperament, Using Drugs And/or Alcohol, Displaying Inappropriate Sexualised Behaviour, Such As Over-Familiarity With Strangers, Dressing In A Sexualised Manner Or Sending Sexualised Images By Mobile Phone, They May Also Show Signs Of Unexplained Physical Harm, Such As Bruising And Cigarette Burns.
Discriminatory Abuse: Exists When Values, Beliefs Or Culture Result In A Misuse Of Power That Denies Opportunity To Some Groups Or Individuals. It Can Be A Feature Of Any Form Of Abuse Of An Adult, But Can Also Be Motivated Because Of Age, Gender, Sexuality, Disability, Religion, Class, Culture, Language, Race Or Ethnic Origin. Indicators of Discriminatory Abuse A Tendency For Withdrawal And Isolation, Fearfulness And Anxiety, Being Refused Access To Services Or Being Excluded Inappropriately, Resistance Or Refusal To Access Services That Are Required To Meet Assessed Needs.
Factors that could lead to abusive situations You need to explain how the factors can lead to abusive situations. Own Home Elderly Individual with Dementia People who are dependent on others for personal care Relative Mrs Smith is 69 years old and she suffers from dementia. She lives by herself in her own home where one of her relatives look after her. Mrs Smith is very depended on others for her personal care and relies on family members. Mrs Smith is financially abused by her relative who cares for her.
As she has dementia, she is very forgetful and trusts anyone who helps her. Because Mrs Smith is dependent on others, people who look after her could easily steal money from her because she trusts easily. Community Care People with learning disabilities/physical difficulties Lack of mental capacity to consent to sexual relationships Invasion of Privacy Neighbour Angy is 32 years old who lives in a house where the community cares and looks after her. She has a learning disability and struggles to do physical stuff.
Due to Angy having lack of mental capacity to sexual consent, someone could take advantage of her and sexually abuse her. Angy has physical difficulties which would make her less likely to be able to fight of the person who is sexually abusing her. Hospitals Comatose/Semi-Comatose People who depend on others for personal care Health professional Bryon is a man who is in a coma. He is 22 years old and lives in the hospital with the care of the health professionals. Bryon is very dependent on others for his personal care.
In Bryon's situation, he could also be abused financially and physically. Bryon could be abused financially because he is in a coma, he isn't aware of his bank account information and someone could take advantage of this. Byron could also be physically abused by the doctors and nurses that look after him. Residential Care Older people with ill health Adults who fear shame of reporting abuse Bullying within Care Services/Relationships involving power Carer Health Services e. g. GP Surgeries, Physiotherapists. People who are aphasic Communication Difficulties Health professional
M1: Assess the likely immediate effects of two different forms of abuse on the health and wellbeing of adults Emotional Abuse can make an individual feel surprised at a lot of situations and question themselves a lot. They are confused and show symptoms of denial. They end up questioning their stability. Physical Abuse can make you become increasingly vulnerable to becoming bitter, depressed and angry. Being physically abused can make you think that you are undesirable, that you are not safe in the world and that you are moderately powerless to defend yourself.
This feeling could make an individual feel suicidal and be self-destructive. The person may be so fed up with the abuse and feel so worthless that they do not see the point in living anymore. Self-harming may be away of the person releasing their anger and pain. They may also have an increased tendency of wanting to be alone as the individual may feel that they are at less risk of being abused. If a person is continuously being beaten, this could lead to the service user having medical attention
The stress of abuse could trigger chest and may be a factor in other serious heart problems. High blood pressure, breathing problems, stomach problems and panic attacks are common stress related symptoms among older people who experience abuse. Other long-term effects could be a loss of movement, depression, anxiety, changes in behaviour, behavioural issues and negative relationships. People experiencing abuse are isolated. Individuals who abuse adults often threaten, harass, or intimidate them.
They often feel shame, guilt or embarrassment that someone in the family or someone close has harmed them. Physical Abuse In the long-term they may find it difficult interacting with other people in the fear of something hurtful being said to them and will find it difficult trusting other people. The long-term effects of physical abuse include: Arthritis, high blood pressure, Heart disease, Sexually transmitted diseases, Chronic pain syndromes D1: Evaluate the potential long-term effects of these two types of abuse on the health and wellbeing of adults Sexual Abuse.