Pulp Fiction Movie Review Essay Sample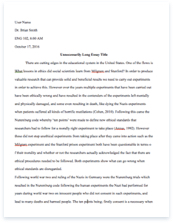 The whole doc is available only for registered users
OPEN DOC
Pages:
Word count: 315
Category: film
Get Full Essay
Get access to this section to get all help you need with your essay and educational issues.
Get Access
Pulp Fiction Movie Review Essay Sample
Pulp fiction is one of the first if not the first film which is edited that way that the plot is not organized in chronological order, in this movie the destroying of the accepted shape is not only original, it is a work of art. Pulp fiction is a movie to watch more than once, the first watch it seems to be a nice action movie that includes witty dialogues and nothing more. But each time you watch it you find more layers, ideas and hidden messages. In my opinion, this movie is about cinematography, the action-movie plot is marginal, Tarantino quotes politely from other movies, he uses familiar things and characters and takes them out of the familiar context, and that's what makes the watching so exiting and such fun, people like to watch something familiar, they like the good old jokes, the regular Hollywood gangster characters… Tarantino continually prepares us for one thing and then delivers another- and that what makes the movie breathtaking. Tarantino is much more than just laughs.
Near the end, Jules sitting in a coffee shop with Vincent — enjoys a "moment of clarity" about changing his life. Unfortunately, two small and incompetent thieves played by Tim Roth and Amanda Plummer choose that moment to rob the place, everything becomes a mess, everyone is violent but even so, criminals are not shown in a negative light , they are not shown to be chaotic, they just takes off their "masks of control", in some way it is even infantile, because It's a bit like the cruelty of children, which don't know yet how to restrain themselves, how to apply the brakes. In conclusion- Tarantino is in love with every shot of the movie, with the dialogues which are brilliant but unpretentious, with the jokes… and his love is catching. Watch the movie, it is highly recommended