Quality And Choice: A Decent Home For All Essay Sample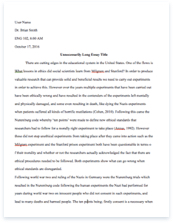 The whole doc is available only for registered users
OPEN DOC
Pages:
Word count: 2764
Category: home
Download Essay
A limited time offer!
Get a custom sample essay written according to your requirements urgent 3h delivery guaranteed
Order Now
Quality And Choice: A Decent Home For All Essay Sample
Introduction:
Home is the place of doweling. A Decent Home is needed for happiness and comfort. A Decent Home may not indicate a palace of luxury, but the minimum requirement for living worthily.  'A Decent Home for all', indicates a social commitment or programme that would like to move towards the quality & choice of housing of a particular location. This paper is based under the legislation of UK.
Criteria of Decent Home:
The UK government has targeted to ensure that all social housing meets set standards of decency by 2010. To achieve this standard, and deliver all the other improvements that are essential, Islington Council set up 'Homes for Islington' in April 2004 and applied to the government for £157m of extra money up to 2010 to deliver an improvement programme of over £500m till 2010. The current statutory minimum standard for housing has designed and a Decent Home is likely to meet this standard if:
A Decent Home walls, floors and ceilings are free from damp and large cracks
A Decent Home has good natural light through windows or roof lights
A Decent Home has good ventilation through windows that you can open and/ or extractor fans;
A Decent Home's kitchen and bathroom is free from drainage problems and it has a good supply of hot and cold water
A Decent Home has sufficient space for you to have the necessary equipment to prepare and cook food
A Decent Home has a reasonable state of repairing. It is likely to meet these standards as –
A Decent Home's roof does not leak
A Decent Home's window frames are secure and you can safely open and close your windows
A Decent Home's electrics are safe, such as that there are no exposed wires and no broken sockets
A Decent Home is efficiently heated through gas central heating, electric heating or communal heating, including, if relevant, an efficient gas boiler.
The external structure of that building, including any chimneys, is safe
A Decent Home's kitchen and bathroom are in a reasonable condition with no major need for replacement of facilities.
A Decent Home also has reasonably modern facilities.  It is likely to meet this standard at least three of the following:
A kitchen which is less than 20 years old
The kitchen has sufficient space for you to have the necessary equipment to prepare and cook food
A bathroom which is less than 30 years old
A bathroom which is not off a bedroom or outside
A Decent Home do not suffer excessively from external noise,
Entrances and lobbies in blocks of flats are of adequate size and layout
Another important issue for a Decent Home is to provide a reasonable degree of thermal comfort. A Decent Home is efficiently heated and insulated through gas central heating, electric heating or communal heating.
Other improvements the Homes for Islington paradigm has to be considered about repairs to lifts, security improvements and environmental improvements that do not appear to be in the Decent Home Standard. The Decent Homes Standard does not cover a number of things such as security; lift repair and renewal, environmental or estate works and facilities for the disabled. These should be covered by the Homes for Islington Standard.
The Office of the Deputy Prime Minister upgrades Decent Homes Standard. In April 2004 it was estimated that around 58% of the stock managed by HFI failed one or more of the Decent Homes Standard criteria. At April 2006, this had reduced to approximately 49%.
 The Green Paper invited views on the strategy for housing in England. Subsequently, in July, it was announced a substantial increase in housing investment which will enable to deliver strategy. By 2003/04 annual capital investments in housing will be £4 billion, compared with just over £1.5 billion planned spending in 1997/98. The major themes of the Green Paper were quality and choice. Quality measured by better homes and better services. Choice through people being given greater involvement in, and control over, their housing. Across all types of housing, owned or rented, private or public, our policies are intended to deliver improvements in quality and a fairer system which together allow people to make real choices about their homes, which support people moving into work and self-dependence, and which protect the weakness.
The Green Paper and this statement are integral parts of our wider agenda to revitalise urban and rural areas and tackle social exclusion. They need to be read alongside a number of other policy statements that have been published this year, notably: the Urban and Rural White Papers; the National Strategy for Neighborhood Renewal; and the Planning Policy Guidance note for housing (PPG3). The key proposals in the Green Paper were:
A stronger, more strategic role for local authorities, across all housing in their area, public and private;
Additional measures to support sustainable home ownership, including a Starter Home
Initiative for key workers, extra support for homeowners moving from welfare to work and      more flexible forms of assistance for private housing renovation;
Measures to raise the standards of private rented housing, encourage new investment and tackle problems at the bottom end of the sector;
A range of investment and management measures to bring all social housing up to a decent standard by 2010 and tackle fuel poverty among social housing tenants;
Measures to deliver new affordable housing in line with local needs;
Reforms to lettings policies for social housing to promote a more customer-focused approach;
Increased protection of unintentionally homeless people in priority need;
A review of tenure arrangements for social housing, retaining security for long term social tenants; Quality and Choice: A Decent Home for All – Housing Policy in England,
Reforms to establish a fairer system of rents for tenants of local authorities and registered social landlords;
Measures to streamline and simplify the administration of Housing Benefit, tackle fraud and improve work incentives; and
Steps to tackle other forms of social exclusion, including rough sleeping, fuel poverty and anti-social behaviour.
Encouraging Sustainable Home Ownership 
We support sustainable home ownership. This means a framework where owners can afford the commitments of ownership in the long term. The biggest contribution we can make is to create a strong and stable economy, avoiding the boom and bust of the past. In the Housing Green Paper we described existing proposals to improve the home buying and selling process, to introduce a new tenure, common hold, and reform of leasehold and proposed a new home ownership scheme, the Starter Home Initiative. We also proposed reforms to the ways in which we support homeowners who lose their jobs and how we provide assistance for the renovation of private sector housing.
The Green Paper was published and will emphasise press ahead with a range of initiatives to improve the home buying and selling process, including legislation in 2000/01 to require sellers to prepare a seller's information pack before their homes are marketed. It legislate to introduce common hold and reform leasehold; introduce the Starter Home Initiative in 2001, to help around 10,000 key workers, particularly teachers, nurses and the police, to buy their own homes in high price, high demand areas. The Government has inviting organisations to bid for a share of the £250 million subsidy available over the next three years; to help unemployed homeowners to move into work through improvements to benefit support for mortgages, paying extra support for a limited period after a person takes up employment. This extra support will be available from April 2001; and give greater discretion to local authorities to enable them to support the renovation and improvement of private sector housing in a better-targeted, more strategic way.
Authorities will be given greater flexibility to use grants and loans to support home repair, and more effective powers to turn round areas of low demand and unpopular housing.
Promoting A Healthy Private Rented Sector:  
The Green Paper contained a number of proposals to raise the standards of reputable private landlords, encourage new investment and tackle problems at the bottom end of the sector.  The key measures are taking forward to improve standards are:  helping well-intentioned landlords to improve their expertise through voluntary accreditation schemes and other best practice initiatives; legislating as soon as Parliamentary time allows to introduce a compulsory licensing system for Houses in Multiple Occupation and consulting on proposals for selective licensing of private landlords in areas of low demand. It will also work up, for consultation, options for Housing Benefit measures, which could be linked, to licensing proposals. Quality and Choice: A Decent Home for All – Housing Policy in England continuing to consider whether there are any tax measures which could make long-term investment in private rented housing a more attractive proposition; and introducing a new health and safety rating scale for assessing the condition of homes in all tenures.
Raising The Quality Of Social Housing:
The Housing Green Paper set out our strategy to improve the quality of social housing and the commitment to bring all social housing up to a decent standard within ten years. In July it has announced extra resources both for local authorities to invest in their stock where they choose to retain it and for other options.
In taking these proposals forward to bring all social housing up to a decent standard by 2010. It has set a Public Service Agreement target to improve a third of the homes that don't meet that standard by March 2004 to ensure that local authorities adopt a more business-like approach to housing management and investment through a new financial framework with a new Major Repairs Allowance of £1.6 billion from 2001/02 to cover the cost of maintaining council housing in sound condition, and through the application of the recommendations of the Construction Task Force in 'Rethinking Construction'; support the transfer of up to 200,000 homes each year from local authorities to registered social landlords, where proposals are supported by tenants.
It encourages the creation of new arms-length management arrangements for local authority housing. In 2002/03 and 2003/04 authorities, which have established such arrangements will be given extra scope to borrow for investment where there is a proven record of excellence in management and a clear business plan for the stock. Up to £460 million is being made available for this scheme. To promote new Private Finance Initiative schemes for local authority housing worth an extra £600 million in 2002/03 and 2003/04 and ensure the consistent and rigorous application of Best Value and Tenant Participation Compact principles across all social housing.
Providing New Affordable Housing: 
The Housing Green Paper set out its aim to deliver new affordable housing where it is needed and in a form that is sustainable. Our proposals for achieving this included a strategic use of the Housing Corporation's Approved Development Programme (ADP) as well as effective use of planning powers. In taking it's proposals forward as: increase investment in affordable housing through the ADP to over £1.2 billion by 2003/04, almost double current levels. This funding is in addition to money for affordable housing provided by local authorities and through the Starter Home Initiative. Distribute funds from the Housing Corporation's ADP more in line with the priorities in regional housing statements and local housing strategies, so that investment matches local needs.  Applying the Construction Task Force's recommendations and other new construction techniques to Housing Corporation-funded developments to ensure greater efficiency, better design and higher quality; and produce best practice guidance for local authorities to encourage more effective use of planning powers for the provision of affordable housing within new private developments.
Promoting Choice Through Lettings In Social Housing: 
In the Housing Green Paper it has said that social landlords should provide a more customer focused service. It proposed reforms to lettings policies, which would offer choice, tackle social exclusion, help create sustainable communities and encourage the effective use and management of social housing. It will do this by:  legislating in 2000/01 to facilitate choice-based lettings policies; providing £11 million over the next three years to fund pilot lettings schemes that are customer-focused and choice-based; and promoting choice based lettings schemes more generally.
Protection Available To The Homeless
The Housing Green Paper set out it's proposals to improve the protection for priority need groups who become homeless through no fault of their own. It intends to proceed with these proposals.
The key measures are:
Legislating in 2000/01, placing a stronger duty on local housing authorities to accommodate people who are homeless through no fault of their own and who are in priority need;
Extending by order the groups of vulnerable homeless people who have a priority need for accommodation (such as care leavers and others with an institutionalized background, the victims of domestic violence and 16 & 17 year-olds);
Legislating in 2000/01, to give housing authorities the power to provide accommodation for people who are homeless through no fault of their own but do not have priority need, where sufficient housing is available; and Quality and Choice: A Decent Home for All – Housing Policy in England
Legislating in 2000/01, to require housing authorities to conduct a homelessness review, prepare a homelessness strategy, and take measures to prevent homelessness, as part of their housing strategy. Together with our legislative measures to improve lettings schemes, these measures will provide a comprehensive, properly integrated framework for offering settled housing to homeless people and others in housing need.
The Housing Policy:  
This is a housing policy statement for England, although a number of changes to primary legislation would affect both England and Wales. Changes to Housing Benefit and benefit support for mortgage interest payments would also apply in Northern Ireland, Scotland and Wales and are subject to separate consultation between the Department of Social Security and the devolved administrations.  The National Assembly for Wales will consult shortly on a National Housing Strategy for Wales, which will set out its proposals for Welsh housing policy. That strategy will take account of the proposals in the Green Paper as they affect Wales. The National Assembly will be closely involved in the preparation of any primary legislation, which will affect Wales. Where detailed implementation is by means of secondary legislation, the Assembly will be able to use their powers to deliver the most appropriate implementation in Wales, in line with their National Housing Strategy.
The Scottish Executive will introduce a Housing Bill to the Scottish Parliament before Christmas. This will provide the foundations for the most radical restructuring of Scotland's housing for a generation, embedding principles of social justice and equality of opportunity for all, and helping to achieve the Executive's overall aim of fostering successful balanced communities, with high quality affordable houses to rent and to purchase. Specifically, the Bill will include measures promoting tenants' rights; facilitating community ownership of housing; tackling homelessness; strengthening the strategic role of local authorities; and delivering high quality housing services across Scotland.  In Northern Ireland, the Minister for Social Development is aiming to introduce a Housing Bill which will build upon and develop existing legislation in a number of areas, particularly private sector renewal, powers of the Housing Executive (the sole public housing authority for Northern Ireland) tenants' rights and anti-social behaviour.
Policy Approach
It has been pleased to see many in the local authority world engaging with the issues. Before the launch of the Green Paper the Local Government Association established a task group to consider how to develop the strategic role of local authorities. It encouraged this thinking. In particular we continue to believe there are benefits to be derived from separating the strategic role from the role of housing management. Some local authorities may wish to pursue the option of putting their housing management key measures as –
To increase local authorities' resources and give them greater flexibility to adopt policies that meets the needs of their communities across all types of housing and provide guidance to enable local authorities to carry out proper needs assessments and stock condition surveys to underpin their housing strategies.
It also develop closer partnership working between the Housing Corporation and local authorities, in particular ensuring that investment in new social housing meets local priorities.  To encourage collaboration between neighbouring local authorities to ensure that problems are tackled effectively and not shifted from place to place, including the problems of low demand housing. Quality and Choice: A Decent Home for All – Housing Policy in England.
Reference:
<http://www.homesforislington.org.uk/homesforislington/aboutHFI/decentHomes/index.asp>
<http://www.communities.gov.uk/pub/279/QualityandchoiceadecenthomeforallthewayforwardforhousingPDF361Kb_id1150279.pdf>