Quality of life and death Essay Sample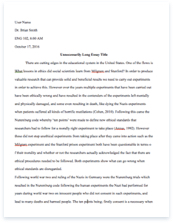 The whole doc is available only for registered users
OPEN DOC
Download Essay
A limited time offer!
Get a custom sample essay written according to your requirements urgent 3h delivery guaranteed
Order Now
Quality of life and death Essay Sample
"Quality of life"is what most people want. However, "Quality of death"is seldom mentioned in Hong Kong.People never think about "end-of-life" care until one day they suffer from terminal illnesses or terminal conditions which are incurable. End-of-life care is defined as a care receive at the end of their lifes has a positive influence on both the patients and their families or carers.Those patients have the right to determine when to pursue aggressive treatment or withdraw life support therefore they can end their lifes with dignity and comfort. This essay aims at discussing how eolc be enhanced in Hong Kong society in mainly three ways.
Government miscalculated the need of eolc In 2003, Hospital Authority closed Nam Long Hospital which was the greatest hospice caring hospital in Hong Kong. Around 200 beds for eolc were furnished there and it contributed over half of total hospice caring beds number in all public hospitals. The closure brought a heavy burden on the supply of eolc quality and quantity. Even in 2015, the number hospice caring beds in all public hospitals is 360. Only a slightly raise from 300 to 360 over 15 years. Moreover, the government gives insufficient support to maintain the services of palliative home care. For example, the skyrocketing ratio of carers to clients increased from 1:10 to 1:45. The quality of services must be affected.
Government should distribute more resources on eolc
Base on the above evidences, we can conclude that there are inadequate beds and short-handed manpower. Most importantly is purchasing beds to meet the demand. Also, part of the capital may use to train enough medical personnel especially palliative doctors. Such specialist is essential for providing eolc. These doctors are responsible for managing pain and other illnesses. In 2016, there are only 19 palliative doctors in Hong Kong.In 2015, there are 1000 internistes and only 26 of them have chosen palliative specialty. Government should increase the salary of palliative doctors because most doctors aim at studying radiology,dermatology,anesthesiology and ophthalmology.
These four specialties have a greater demand no matter in public hospitals or private hospitals. Under such situation, increase the salary can become an economic incentive and attract more doctors studying palliative specialty. Palliative doctor, nurses and beds are the cornerstones of eolc.The sufficient manpower is even the passkey as the serves of eolc is not only provided in hospitals, also the nursing homes, elderly homes and even their homes.For example,home care services require nurses visiting their homes regularly.The sustained nurses-patients engagement can build up trust and spiritual relationships.
Caring for dying patients involves high levels of emotional engagement and personal commitment (Meier and Beresford, 2006), and strong therapeutic bonds often develop between patients and staff over the course of time.Such bonding is a kind of spiritual and emotional care to both the patients and their families.With a short-handed manpower, causing heavy workload of nurses who may fail to build up relationships with the patients.If there is enough doctors and nurses, those patients can spend more remaining time with their families as they no longer wasting their time on the way between hospitals and where they live. To those patients, time is limited hardly and treasure every second is their biggest wish. Decreasing the ratio of medical personell to patient benefits provideing variety services, including educate the primary caretakers Besides, the patients are sick physically but also mentally.