Range of Groups and Individuals Essay Sample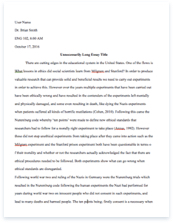 The whole doc is available only for registered users
OPEN DOC
Download Essay
Get Full Essay
Get access to this section to get all the help you need with your essay and educational goals.
Get Access
Range of Groups and Individuals Essay Sample
1.1 Review the range of groups and individuals whose communication needs must be addressed in own job role. As Project Manager it is part of my job role to be able to communicate with a range of groups and individuals. I regularly change the use of my language on a variant of levels dependant on the target audience. I deal daily with young people who respond effectively to language relevant to them, normally within a relatively informal setting. I am responsible for information sharing across a wide range of professionals and parents, including Social Services, Health Workers and Education and so my approach needs to be that of a more professional nature when dealing with them. Not only do I have to communicate with all of the above verbally but via email, telephone and postal correspondence. It is even equally important that I am able to do so clearly and effectively in this instance. My good grades in GCSE English and then my further education to degree level have helped in my progression and development in this area.
It is important I train and develop staff knowledge and understanding on how to change and develop their use of language and other communication techniques in order to break down any barriers they may face, particularly when dealing with the young people directly. The young people may be upset, frustrated or excitable making communication quite difficult. I ensure staff and myself understand how to be assertive, sensitive and able to respond appropriately to different behaviour. I have been on mental capacity act training which promoted the understanding in my practice to take into consideration the individual's ability to communicate with you. An outcome of the training enabled me to reflect and alter any communication I have with those who may find it difficult to communicate effectively with others.