Reaction Paper for English Essay Sample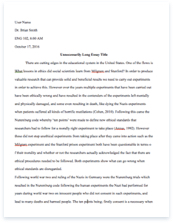 The whole doc is available only for registered users
OPEN DOC
Pages:
Word count: 769
Category: feelings
Get Full Essay
Get access to this section to get all help you need with your essay and educational issues.
Get Access
Reaction Paper for English Essay Sample
Have you experienced falling in love into someone who can't be yours? Have you tried reaching your dream guy that you consider as Prince in heaven, yet you're the little freaking frog hoping to transform and be her lucky princess? Nam was the frog, and Shone was the Prince. Like any other girls, Nam never thought that she could get hit by this love bug. She has fallen in love with Shone. Of course, Shone (Mario Maurer) is one of the most amazing man exists! I really adore him. (Who doesn't anyway?)
While watching the movie, I was so excited to see Mario Maurer (as Shone) and Bai Fern (Nam) being together, kissing Of course that's only a joke. The movie was so relatable, I mean any girls who are not blessed with pretty faces/charisma can relate, I assure you that there's a guarantee.
Due to Nam's affection for Shone, she's so eager to whiten her skin, unbrace these teeth that Shone might not want, hide her defects and etc. For me that was the funniest scene in the movie. I can really feel how desperate she is just to make Shone notice her. I have my own experiences too. As the day passed by, her skin was getting whiten and whiten. That makes Shone notice her finally. Nam and her friends got the victory yay! It was just like a dorky Froggy freaking and so unpopular Nam turns into a lovely rocking chick! I even fall in love with that chick. It was just like she's now came out to her closet. Her real beauty appears that made her shine. She's now one of the most amazing girl exists. She's now having a suitor and ADMIRER?! Now that she's beautiful and attractive. She received an offer that only a girl who possesses a beautiful face and body. Everyone can notice her now. That was my favorite part ever! Then there's this guy who admire her a lot. He was courting her patiently. He really loves Nam, but he's the best friend of Shone.
On that way, she was added into Shone's circle of friends. I know how it feels trying to control your happiness you feel when you're with the one you really dream about. Shone and Nam were getting closer and closer. Nam was getting too attached with her new circle of friends. The reason why she forgot that she also have best friends. I can't blame Nam, I've been there. Sometimes you don't even notice that you're losing somebody. Especially when you're enjoying others company. You'll feel guilt. You'll feel alone. You'll feel selfish. Then the Graduation Day came. The day that every senior students waiting for, the day that Nam was planning to admit her truly madly deeply feelings for P' Shone. The day that made her so lost, so broken, so disappointed. She was nicely confessing her unsaid feelings for P' Shone but he already taken. Taken by the girl who is close to her.
I am so Head Down to Bai Fern's (P' Nam) acts. I found myself crying, I was carried away by her acting. She did it well! She touches my heart. Her cries make me cried, I really love that scene although there's some feeling that made me feel again. That feeling that I don't want to feel anymore. Those rivers of tears that I don't want to flow anymore. See? She did it very well.
P' Nam was crying and crying but all this time she doesn't even know that P' Shone have the same feeling for her. P' Shone was also suffering for unsaid feelings. Suffering just to give way for his best friend who also love the girl that Shone really love. The mysteries unfold but it was too late. After I-don't-know-what-year, but I think it's like 8 years something. Both of them became successful, I don't want to tell all the details but they already knew the mysteries and unsaid feelings. Both of them were just waiting for each other. That part? It leaves me hanging. I hate the ending for being too clueless. I can't wait for the Part 2 that anyone would probably love. At the end of the movie, I was so dumb founded, that feeling for her disappointment still stocked on me. The feeling was still remained by that time. I mean, I can't move on! It leaves me hanging until now. I can't wait for the Part 2, I can't wait to see P' Nam and P'Shone being together as couple not as friends.