Jose Rizal movie reaction paper Essay Sample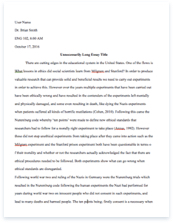 The whole doc is available only for registered users
OPEN DOC
Download Essay
A limited time offer!
Get a custom sample essay written according to your requirements urgent 3h delivery guaranteed
Order Now
Jose Rizal movie reaction paper Essay Sample
Reaction paper of rizal life
While watching the movie, I have observed similarities and differences of some scenes from today's youth. Let's start discussing about the similarities. First thing I have observed is the harsh treatment given by the colonials to our fellowmen especially to women and children. They, if not physically, were verbally abused by the Spaniards. I compared it to what's happening in our society today and quite noticed a similarity. It is similar in a way that women and children, even the men too, are still abused by foreign people and sometimes even our own people. They also treat them as slaves. Child labor – forcing minors to work – has been a big issue. Women slavery – treating women as slaves, sex slaves to be exact – has been an issue too. Nowadays, our people are still abused and these are oftentimes done by those who have the power like politicians and other well-illustrated persons. They think that with their wealth and position they have the right to hurt our fellowmen.
Even a small mistake or a suspicion causes the people who have the power to physically abuse our fellowmen because for them that's how they should be treated after what they have done. Next thing I have observed is the racial discrimination. As we have discussed in class, it is one of the evils during Rizal's time. Filipinos who were flat-nosed and brown-skinned were labeled as "Indios" and the Spaniards being pale-complexioned were termed as "Bangus" or milkfish in English. The Filipinos who were called "Indios" had little privileges unlike the "Milkfish" people who had most of the privileges to themselves.
The Spaniards look at them like they were as tiny as an ant and they were of no importance to them. Foreign people thought that they were superiors against the Filipinos. They criticize them based on how they look and they treat them rudely based on how rude their criticism on their looks is. There were different beliefs in anointing officials in where Spaniards have believed that Indios have lesser abilities when it comes to governing.
One of the strengths of Jose Rizal is the incorporation of the characters of Noli Me Tangere and El Filibusterismo in the life of Rizal and of the Filipinos in general. This only shows that the two books are reflections of the lives of the Filipinos during the Spanish regime. But the thought and noble ideas of the book do not only live in the past but also in the present manifesting the universality and immortality of Rizal's ideas.