Reading Guide to Sam Patch Essay Sample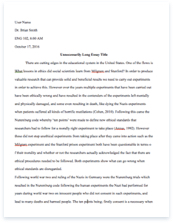 The whole doc is available only for registered users
OPEN DOC
Download Essay
A limited time offer!
Get a custom sample essay written according to your requirements urgent 3h delivery guaranteed
Order Now
Reading Guide to Sam Patch Essay Sample
Sam Patch, a drunken working-class spinner in American history, was the person who famous for leaping from waterfalls in late 1820s. In the early 1800, industrialization had a major impact on American study. It was a time of growth and expansion, and many new ideas were brought into the nation. All these changed not only had positive side, which was helpful to America's economy, but also had negative side, which brought life difficulties to most of family. Patch family was one of millions American families successfully survive at that kind of unstable and harsh environment. Leaping from waterfalls, Sam Patch not only got fame but also he got the chance to connect with more people so that he could carry his own political messages and thought to other people. Paul Johnson began his book not with Sam Patch himself but Patch's great-grandparents, grandparents, and parents. By reading and knowing the Patch family's history, we could understand their thought and background during 1800s in America. These not only could place the reader into their perspective but also readers could understand more and make connection between the reasons that Sam Patch did all these jumps and the background story.
According to the reading, Sam Patch's father, Mayo Greenleaf Patch, was shadowed by two uncomfortable facts. First, New England neighbors placed on economic independence and the ownership of land. Second, increasing numbers of men owed no land in the late eighteenth century (Johnson p.5). However, Patch family was one of people who did not have their own land. At that time, Patch family with no land and four children, Sam Patch's father could not even give every son their own piece of land. They could not provide themselves anymore living in Greenleaf. This became a reason that they moved out from Greenleaf. It was normal for people who lived at there without land to inherit for sons to move out. People tried to seek more job opportunities and economic resources. Sam Patch's father lost his job and could not handle it, so Sam Patch's mother, Abigail Patch, became the person who took charge of all responsibility. Patch family moved from Greenleaf to Pawtucket, and children started working with their mother in mills. These imply women became one major sources of American working society at that time. According from the reading, some evidences showed that the motivation of Sam Patch. Sam Patch expressed his anger about Timothy