Recent Reports Into Safeguarding Issues in Care Homes Essay Sample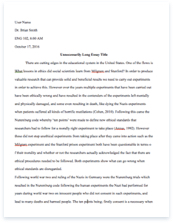 The whole doc is available only for registered users
OPEN DOC
Download Essay
Get Full Essay
Get access to this section to get all the help you need with your essay and educational goals.
Get Access
Recent Reports Into Safeguarding Issues in Care Homes Essay Sample
Identify reports into serious failures to protect individuals from abuse. This is a recent report of evidence of neglect at Partridge Care Centre, which is a residential nursing home specialising in looking after people with a range of neurological conditions. The centre has rooms for one hundred and seventeen residents, but is less than half full. In August 2011 Partridge care centre was at the centre of a police inquiry after three people were taken to hospital with "diabetes related problems". Two women in their 80's died, although Essex police dropped the investigation saying there was no evidence of any criminal offences, the home's owner Rushcliffe care Limited acknowledged there had been problems in the past, but claimed it had taken steps to make sure resident's health and well-being were paramount.
A former worker at the home said he had witnessed abuse and neglect of residents during his time there, there was an incident where a certain member of staff was sitting on a resident, was quite challenging, the former worker should have reported this immediately at the time it took place. There was another incident that involved an elderly lady Mrs Jarvis who moved to the home in February 2011, who required specialist care and suffered from dementia with instructions stating that she should not be left alone because she was likely to fall, which according to a letter sent from the centre's manager to the lady's family read that Mrs Jarvis was left unattended during a shift change, she got up and fell and broke her hip and it was two hours before the staff called the emergency services.
This could have been easily prevented if the staff had communicated together to make sure that Mrs Jarvis was not left alone it only would have taken one staff member to sit with her while shift change took place and if there was any new information that was needed to be passed on then the staff could have taken it in turns to stay with Mrs Jarvis, the care staff should have been knowledgeable about what was written in Mrs Jarvis's support plan, they must have not known the information or just ignored it.
The Care Quality Commission had carried out a series of inspections at Partridge Care Centre since May, in the most recent report published in December, the health watchdog said it had minor concerns over staffing levels, and however there was a lack of effective leadership. The CQC also found failings in four of the five basic standards during this inspection, including concerns about whether residents were safe in the home and whether they were receiving appropriate treatment. In May 2011 the home had a surprise visit by two managers; they found that several staff members were sleeping whilst on the job which is a serious disciplinary offence.
They also found one resident lying on an unmade bed that was smeared with faeces, another was found sitting on the floor and had soiled themselves and the building smelt of urine and one unit had no lights on. Further documents shown that the staff involved was only given written warnings. The management of the home should have followed the correct policies and procedures for safeguarding and The Care Quality Commission and Social Services and the Police should have been informed as soon as anyone had anyone had any doubt that abuse and neglect were taking place, as for the staff members who were involved they should have been suspended immediately pending investigation and not only given a written warning.
Any member of staff who was aware of actual or suspected abuse has a duty to alert, they should have alerted their line manger or senior on duty or even the manager as soon as possible and if they felt the report wasn't being taken seriously then they should have used the Whistleblowing or Grievance procedure. A formal suspension of placements at Partridge Care Centre has been put in place, in consultation with Rushcliffe Care management, until such time that partners fully satisfied that sustainable improvements in the wellbeing and care of residents have been achieved.