Reclaiming the Classroom with Old Fashioned Teaching Essay Sample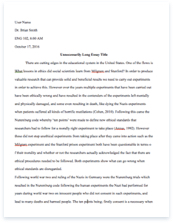 The whole doc is available only for registered users
OPEN DOC
Get Full Essay
Get access to this section to get all help you need with your essay and educational issues.
Get Access
Reclaiming the Classroom with Old Fashioned Teaching Essay Sample
When we professors were students, we were all guilty of being off task from time to time during a class. Maybe you thought there wasn't any harm in jotting a note to a friend. Perhaps, in more recent years, you stole a quick glance at Facebook during a lull in the lecture. No big deal. But when I handed out an article in class the other day for my students to read silently, I was surprised to hear a keyboard clicking. I strolled over to see one student hurriedly pick up her article and pretend to read, and I quietly reminded her to stay off the Internet. No big deal. Not one minute later, I was aghast to see that the same student had put her article back down on the desk and was now moving the mouse around. This time it was a big deal. Being in my early 30s, and having recently finished my own coursework, I grew up on the cusp of the instant-gratification generation, and I understand that short attention spans crave constant stimulation.
I also teach my "Introduction to Journalism and Public Relations" class in a computer lab, where the siren calls of online distractions is hard to overcome. What differentiates me from students (who tend to be 18 to 22 years old) at my small liberal-arts university is that I felt a level of respect toward my professors that seems to be fading. As I spend too much time repeatedly asking the same students to stay on task, the gap between our versions of acceptable classroom behavior grows. So when I asked my class for some anonymous feedback regarding online goofing off in class, what I got from several students was what I suspected, yet I was still shocked to see it in writing:"I don't care if I get caught." When I was a student, the main deterrent for goofing off online was the prospect of getting caught and the subsequent embarrassment of getting called out by the professor. But when that boogeyman is no longer scary, what do we as teachers have left?
Some might ask, Why not just make students turn off their computers? But I know many of them use computers to take notes and work on in-class assignments. I don't want to penalize those who actually benefit academically from the ease of online access. Students today expect us to be entertainers, and while we find the material itself riveting enough (since we have devoted much of our lives and money to its study), many younger students cannot usually muster the same enthusiasm. I'm not proposing that we dance for our students or even attempt to meet their impossible standards for stimulation. What they want is an opportunity to connect with the professor and the material in a way that is meaningful and applicable to their lives and goals. I don't think that is too much to ask.
As I retold the story of the disrespectful student to my colleagues, I was surprised that they did not react with the same disbelief. I began to think more deeply about the incident, wondering if the problem had more to do with me than with the students. Even though I didn't use a computer in class during my undergraduate days, there were plenty of ways I could disengage during a lecture—doodling, writing notes to friends, making to-do lists, or even just closing my eyes and zoning out. What was it my instructors did back then to keep my attention? While working on a slide show for a lecture, a light bulb went off: I was trying to use technology to reach students, and they were using it to tune me out. What I needed—what we all needed—was a return to the kind of old-fashioned teaching that allows for the interaction and flexibility that will keep me and my students on our toes.
I find that the keyboard clicking subsides when I take a break from the PowerPoint and provide an anecdote that may help illustrate my point. For example, when teaching journalism students about the dos and don'ts of interviewing, my students are riveted by the list of places I was kicked out of—shopping malls, grocery stores, people's homes—during my days working as a daily-newspaper reporter in Florida. They especially like to hear my stories about a fellow reporter who once hung from a tree over a cemetery to cover a private funeral. And they squirm when I describe the time I tried to contact an accused child molester by knocking on the door of the home he shared with the victim and his mother. (I was on the police beat at the time.) Students love hearing about my adventures and misadventures as a former journalist, and they are full of questions.
The discussion that ensues not only captures their attention (and distracts from the keyboard), but it also allows me to covertly teach them about media law and journalistic ethics. In my classroom, I fight for their attention because I believe the subject matter is that important. I try to bring the same zeal I had for my professional work into class in hopes of competing with such distractions as checking celebrity gossip on Twitter. I recently assigned a project that required students to start their own reporting blog on a topic they will follow throughout the semester. Their immediate reaction was, "I don't know what to write about."
So I asked them, "What do you like to do? What are your interests? What are you curious about?" Then we explored the answer to their favorite question: "When will I ever use this in my life?" Suddenly, they began to see themselves as the authoritative source on dormitory-living issues or campus crime or international affairs. They soon became eager to add their fame as a campus blogger to their résumés. As the excitement over their work mounted, and their impulses to glance at e-mail during class waned, I overheard one student after class say, "I haven't been this excited about journalism in a long time!" And somehow, that gap between our versions of acceptable classroom behavior didn't seem so big anymore.
Old school, new approach..
It is the oldest Catholic school in the country, but Parramatta Marist High is a model of modern education. The principal, Brother Patrick Howlett, has been teaching for 45 years – but he's anything but old-school. One lesson he has learnt is that the traditional ways needed changing. "Frankly, the students are bored," he says. "We have to make the classroom more enjoyable. "Convinced that the conventional classroom approach – with teachers up the front "transmitting" information to students – was redundant, he sought inspiration while on sabbatical in the US in 2005. His students now use project-based learning, working in groups to solve problems and develop the critical thinking, collaboration and communication skills that are prized by employers. "The old style was teacher-centred; this is student-centred, learner-centred," Howlett says. Known as the New Tech approach, it integrates technology into the classroom and syllabus.
Teachers become facilitators as the curriculum is delivered through projects designed to be relevant to the students' lives, encouraging them to become more proactive in their lessons and research. One project at Parramatta Marist High saw year 9 and 10 students create an interactive video game to teach a year 7 class about the Catholic Church and the Middle Ages; for another, on the Australian migrant experience, students presented narrated video montages in class using their research and interviews with migrants. Named after the Californian school that pioneered it, the New Tech method is designed to improve student engagement and post-school success. After extensive planning, including sending his teachers to train in the US, Howlett implemented the new system in 2008. Introduced in years 9 and 10, when keeping students motivated can be a challenge, it is now used across all years. Howlett, who last month received a papal honour for services to education, says there was "a lot of risk involved" in changing teaching and learning methods.
"Some parents were worried it might be dumbing down the teaching; students worried it might affect their results." But the first students to road-test the system performed strongly in the HSC and the school's approach is attracting students and staff. It is also generating interest here and overseas; about 300 educators, including representatives from Shore, The King's School and dozens of Catholic schools registered for an information seminar hosted by Parramatta Marist High. Visiting from the US recently, the president of the New Tech Network, Lydia Dobyns, announced the school as the first outside the US to join the network – and as a future training centre for other Australian schools. "It's possible for Parramatta Marist to join, in part, because of the use of technology," Dobyns says. "Students can connect with other students around the world and teachers can learn from each other without regard to where they're physically located.
"The New Tech Network, which will comprise more than 120 US schools by the end of the year, is producing "significantly higher graduation rates from high school, as well as significantly higher college progression rates", Dobyns says. "The traditional education system is very much out of step with the way the world works. If we think about the global economy and the skills necessary for students today to become productive citizens, there's a great need to change the way teaching takes place and the way students learn so it's more reflective of the world they will need to inhabit as adults. "Last year's dux at Parramatta Marist High, Alessandro Cowley, was among the first students to tackle project-based learning. He says collaborative learning and the chance to exchange ideas and compare arguments primed him for his legal studies at the University of Sydney. "You have to take responsibility for your own learning," he says. Classrooms at the school are being converted into open learning areas. In one year 9 class, 60 students are seated around the room in groups of four or five, using their laptops.
Working closely with peers and giving presentations, some students initially felt out of their comfort zone, but they agree the new learning style prepares them for the reality of the workplace. "You have to communicate your ideas better," student Bradley Murphy says. "When you're older, you have to work with other people – it's not sitting cooped up in an office all day by yourself." Another year 9 student, Jiorgio Kandalaft, says: "It's much more interactive. Sitting around the table, your ideas can circulate." It's not just students who benefit from greater collaboration. The school's teaching co-ordinator for project-based learning, Karyn West, says sharing skills, classrooms, perspectives and ideas enhances teachers' professional development. "We had teachers who were initially sceptical of the new model," she says.
"Since working with it, they're really impressed. Some teachers in the traditional model have work set at the beginning of the year and know exactly where they are going, pulling out the same resources and the same notes. "Because our students are able to explore different areas … that gives us a totally different classroom dynamic. "You want to come to school because every day is different – you are on a learning journey as well. It's reinvigorated everybody." The executive director of schools in the diocese of Parramatta, Greg Whitby, says widespread interest from other schools reflects a recognition that "the existing models are not delivering what we need to in terms of the quality of the learning and the teaching".
Project-based learning is "a very intelligent and strategic response to the challenges of teaching in today's world", he says. Dr Katina Zammit, from the University of Western Sydney's school of education, says schools are increasingly abandoning traditional models and varying their classroom approaches. "A greater emphasis is on … providing opportunities for students to collaborate face to face, online, to collaborate over time and space, to collaborate not just on the location of knowledge but the creation," she says. "Half the battle is getting the kids engaged, seeing the curriculum as interesting and relevant. Having that collaborative approach of learning is very valuable."