Recrational Park Essay Sample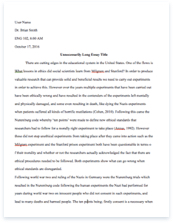 The whole doc is available only for registered users
OPEN DOC
Get Full Essay
Get access to this section to get all help you need with your essay and educational issues.
Get Access
Recrational Park Essay Sample
I would like to spend my leisure time with some activities in recreational park instead of imprisioned in the room. Normally, when I am in Kuala Lumpur, I used to go to Taman Tasik Titiwangsa. But if I am in my hometown,I used to go to Taman Tasik Taiping. From my observation, there are some precise similarities between them. Firstly, Taman Tasik Titiwangsa resembles to Taman Tasik Taiping in that they both located in city area. Taman Tasik Titiwangsa is conveniently situated near Kuala lumpur City and it takes only a few minutes trip to reach there from city.
For those who take a bus,the charge only about RM 1. 00. Taman Tasik Taiping also is near Taiping City. It located adjacent the zoo. People can go by public and private transport,also can go by walk on foot. Secondly, both of the lake gardens have completed with the good and safe facilities. Both of them have a lake in middle. There are some facilities provided there such as paddle boat and canoe. The well equipment like tennis,badminton courts as well as bicycle also have. The parent can bring their children with them too because there are playground for kids.
The public toilet and shops sell food and snacks also be there. So, people do not have to worry about their comfortable. Lastly, the sorrunding in both of lake gardens is exactly suitable for those who come to do some exercising and get some rest. Taman Tasik Titiwangsa has a beautiful scenery with Banjaran Titiwangsa as a landscape. Taman Tasik Taiping also has a green scenery to be enjoyed because there are Maxwell Hill at the back of the lake and numerous tree-lined along the park.
We can sit down in the shade of the trees at the likeside when the wether is hot. Sometimes, if you are lucky, there are held a wedding ceremony, so you can get a free meal. As a consclusion, Taman Tasik Titiwangsa and Taman Tasik Taiping is very similar with regard to their location,facilities and surrounding. For me, I would rather to go to Taman Tasik Taiping because there are many places of interest near it. However, we must to thankfull to The Creator because we have given the peaceful country.