With reference to a named city, explain what is meant is by 'urban re-imaging' Essay Sample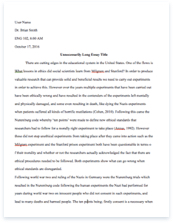 The whole doc is available only for registered users
OPEN DOC
Get Full Essay
Get access to this section to get all help you need with your essay and educational issues.
Get Access
With reference to a named city, explain what is meant is by 'urban re-imaging' Essay Sample
There is no escaping the fact that most cities in the UK are trying to gain some type of status to encourage people back in. These efforts, usually evoked by City councils, can be otherwise know as Urban re-imaging and closely linked to urban regeneration. Basically they are trying to re-launch a deteriorated area and overall change the way the city is perceived, in order to encourage people to move back in, and tourists from abroad to use the facilities and services.
The long-term goal would be that the efforts would retain and attract those residents who are fundamental to the creation of wealth. Manchester is a city that is seeing a massive urban re-imaging programme at the present. The some what 'renaissance' of the city has created the firm foundations on which to tackle the consequences of the economic and population slump in the city that started in the early 1950's. The effects of this decline have been a creation of neighbourhoods and places in the city which are home to some of the most deprived communities in the country.
The 2004 Index of Deprivation indicated Manchester as Third, estimating 234,000 residents within the city living in 10% of the most deprived area in England. Such types of severe deprivation can lead to enormous challenges such as, high levels of crime, high levels of unemployed, poor skill levels, continuing poor educational achievement for children at school, Poor health and housing that is in constant poor condition. However, Manchester seeks to reframe this situation and has been doing so since the 1950's.
Manchester has seen drastic changes over the last 15 years and boasts new cultural and leisure facilities, like the new Manchester Library opened in December 2005. It also has one of the highest concentrations of world class higher education activity in Europe and has sustainable economic growth which makes it 'the most important destination for overseas visitors outside London' (Jim Battle-Manchester City Council), offering a better quality of life for all.
In order to get to this stage, Manchester City council has reproached the way it wanted to regenerate the city. Starting with a single regeneration budget; they chose to expand this to a scheme which was strategically positioned to support the regeneration effort across the city, which included the need of external funding and more staffing. Manchester City council have done 5 major things to spark this regeneration of the city. Firstly, they have created strong partnerships, by involving and sharing strategies with all areas of the community.
This makes sure that there are no major disapprovals and because everything is agreed, it was possible for them to build upon the partnerships and arrangements to secure a successful ongoing of the programme. Manchester also developed positive planning, they have been clear and certain to all sectors including private and public sectors and also local communities, and their holistic approach has meant plans have been able to go underway smoothly with little hesitation.
The City council has delivered brilliant public services; they have continuously responded to the needs of the residents, for example, the 'safer neighbourhood' campaign was launched on the 20th December 2006, in a response to community concerns. The scheme has said to of brought a 'unique relationship between the council, police and the community' (Appendix I). They also plan to conquer the obstinate issues such as drugs, crime, anti-social behaviour, education and jobs.
And we can already see example of this work in action, such as the 'Young offenders working on anti-crime scheme', and the improvements in academic achievements, last year Manchester got the highest GCSE results for that area, with 47% gaining A*-C grades, a 3% increase from the previous year. Manchester City Council have promoted excellent and trendy designs, by providing each developer with strict plans and frameworks they are all clear on the pristine quality, not just on the building its self but also the limited disruption of residents in the wider area.
Finally they have advertised the new developments, promoting accessibility and safety. Manchester City council is constantly looking for new ideas and ways to move this city on; currently they are looking to regenerate some of the most deprived housing estates in the city, for example, Moss Side and Rusholme. These are areas, like so many other inner city neighbourhoods, that have suffered form great economic and population decline.
This along with the continuing act from a reception area for new migrants has lead to a poor quality environment, poor infrastructure and the resident population not achieving its full economic potential, as a result of low educational achievement, poor health and limited skills. Moss Side and Rusholme are in the process of being transformed into an attractive place to live, they are already in close proximity to key employment areas, including Manchester University and the City Hospital, which will help retain existing residents but also attract new ones.
Moss Side and Rusholme development also seeks to build accessible community facilities, like a youth club and a network of attractive streets and public spaces, in order to give it a vibrant and positive identity. This area of new business, retail and cultural services all in all creates new economic opportunities. The Residents will be able to access a wider range of new jobs, but be supported by high quality education, healthcare, training and skills development.
This is just another example of the careful and through work the council is going through to build upon each area's strengths, in the long-term this creates new prosperous areas, whilst not disrupting or causing problems to any existing residents. However to maximise all the efforts put in into regenerating and re launching the city, it is vital to promote this to its advantage. Manchester has already had great success with the 2001 commonwealth games, and its still strives to advertise its revival.
Throughout the summer months, June to July, Manchester holds an International Festival, attracting different cultures and religion, promising an exciting burst of dance, music, circus and acrobatics. In 2008 Manchester is seeking to hold three World championships, swimming, cycling and the Paralympics, this again, will attract many different nations to see the city also and the pursuit of excellence it brings. Also Manchester City's holds 'speciality Markets, encouraging all nations from Europe to bring along their good in order to sell them in the outdoors.
Highlights include regular flowers, fashion markets, arts and crafts markets, special markets for food lovers and a exclusive Dutch market selling a range of continental specialities. From going from an area of great unpopularity and deprivation, Manchester has most definitely're-imaged' itself, now it boasts a honey pot for tourists, traders and skilled workers. We can see here the definition of 're-imaging'- The actions are regeneration, taking an area that is actually declining in popularity and standards and totally transforming it, once successful- the result is 're- imaging'.