Reflection Competency in Communication Skills Essay Sample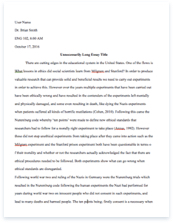 The whole doc is available only for registered users
OPEN DOC
Pages:
Word count: 1819
Category: surgery
Get Full Essay
Get access to this section to get all help you need with your essay and educational issues.
Get Access
Reflection Competency in Communication Skills Essay Sample
This reflective essay is based on my experience as a health care assistant in the operative theatre working as a circulating nurse for a vascular access list. It will also highlight the important aspect of communication within the theatre practitioners when working with patients who are under local or general anaesthetic. I will explore a critical incident and also reflect on my own personal experience. I aim to use this experience to bring out the different forms of communication, the potential barriers of communication and its consequences in the clinical setting. Gibbs Reflective model (1988) is what I have chosen to guide my reflective process, as it incorporates the stages of reflections, including the presentation of the situation, feeling, evaluation, analysis, conclusion and action plan if the event will happen again. The first stage of Gibbs's model of reflection requires a description of event. The event happened when I was circulating on my own as a health care assistant for one of the vascular access list. I was circulating for a patient who was undergoing `Right Arm Arterio-venous Fistula surgery' procedure under local anaesthesia.
During the `sign-in' (WHO 2008), the surgeon emphasizes the fact that there are no specific concern about the patient or the procedure related. Under normal circumstances, when the patient walks into the operating room together with the anaesthetic practitioner, we have to introduce ourselves to the patient, in order to alleviate the patient's fears and to make them feel comfortable as they are awake and aware of their surroundings. The anaesthetic practitioner then handover to me all the patients documents and necessary information to avoid the mishaps, then will check again with the scrub nurse if we have the right patient for the procedure listed and also check with the patient if they have metal implants. Most importantly check if the consent has been signed both by the patient and medical practitioner or the surgeon. The check continues further to check if the patient has any allergy to avoid reaction from medication and antiseptics in use during surgery. Also to ensure that there are no specific concerns which are more likely to cause harm to the patient if they are ignored or not considered (WHO 2008). Before the incision begins, the surgeon asked me to lift the patient's right arm for him to clean the operative area with betadine antiseptic solution.
As I was about to lift the patient's arm, he screamed by saying `ouch! Be careful with my arm! My shoulder is dislocated!' which made us aware that the patient was in pain. The information about the dislocated shoulder was not related to the team members or it might be that the patient failed to mention it during pre-assessment, therefore none of the team knew about it as nothing was mentioned during the sign in and time out. The second stage in the Gibbs reflective model asks that I should take my feelings into account, try to do some retrospection, and try to find out how I felt at the start of the event. First, I had mixed feeling of disappointment and nervousness that I might have hurt the patient and that made me panic at the thought that I might have increased the risk of breaking his arm. Second, I could not concentrate on the work I was doing as some feelings were running in my mind. Even though I was taught frequently that I should explain to the patient anything I am about to do before implementing it, however I was not able to be that much cautious. Third, I felt discomfort that I should be there to emphasize safety to all patients.
I also thought that the patient might think that I do not care about his safety. Finally, I had this feeling of anger towards the surgeon and the anaesthetic nurse who were the first people to interview and do pre-assessment, who should have pointed out that the client has a shoulder injury during the sign in and time out. Furthermore I found myself with lots of questions as to why this important aspect was missed, since surgery was to take place on the same arm. Evaluation is the third stage of Gibbs model of reflection and requires me to state what was good and bad about the event. While reflecting back on the incident I felt that there was one thing which I could have dealt with differently and also some aspects which demonstrated good practice.
On the first hand, this incident made me realised that I was part of the team and that I was also involved in positioning and preparing the patient prior to surgery, therefore I had a responsibility to find out from the patient if he had any concerns. On the other hand, I should have communicated to the patient, explaining what I was about to do maybe he would have had the opportunity to raise his problem with the shoulder before lifting his arm. The Health Professions Council (HPC 2008) clearly states that it is the responsibility of an operating department practitioner to ensure that effective communication occurs when delivering patient care. In addition, Psychologist Helmreich, R. (2000) said, `better communication' is being the most useful way of reducing errors.
Stage four of Gibbs is an analysis of the event, where it encourages the reflector to make sense of the situation. This assignment helped me identify two things. The first is the two types of communication namely verbal and non-verbal and secondly is the communication barriers. Non-verbal communication involves gestures, posture, facial expressions, and body language (Types of Communication 2009). They all play important role during surgical procedures (Plowes 1999). Verbal communication is face to face conversation, speech, telephonic conversation, group discussion and written (Smith and Jones 2009). Both verbal and nonverbal communication is paramount in the operating theatre and one way of communicating as a team is through the WHO Checklist. The WHO surgical safety checklist was provided as a mandatory guideline and a systematic documentation tool to follow when signing in patient for surgery. The `time out' and the `sign-in' checklist was provided as a mandatory guideline and a systematic documentation tool to follow when signing in patient for surgery. The `time out' follows the `sign-in' section and it includes the surgeon, anaesthetist, and other theatre practitioner to verbally confirm the patient's name, procedure, site and position, risks, consent form, patient's allergy and any specific concern.
I think that the patient's broken shoulder is one of the specific concerns here; unfortunately, it was not mentioned by the anaesthetic practitioner. The barriers in communication that I discovered are the presence of both internal and external noise. These noises were described by Taylor and Campbell (1999) as physiological or psychological state that can obstruct a person's ability to communicate. In the operating room noises are from the anaesthetic machine, suctions, loud music and other environment factors which affect the concentration of the whole team (Plowes 1999). Another barrier of communication is assumptions and jumping to conclusion (http://effectivecommunicationadvice.com/barriers) that everything is alright and not saying not even single word to patient, like what I have done with this client. My action here is reckless. I acted without interpersonal communication with the patient before doing something. I should have talked to him to explain what is going on and what he is expecting to happen and then wait for his reply if he agrees or not before lifting his arm.
I should have specified that the surgeon needs to clean the operative site with betadine antiseptic solution so I need to hold his right hand and lift up for proper positioning. Plowes (1999) reminds me when he said, effective communication consist of not just talking but also listening and able to question appropriately to get feedback. I would like also to itemize three things I have learnt in this experience. I am now aware that poor communication can contribute to harm and in worst scenario, death of patient. Dimond (2002) reminds me that it is possible for a negligence case to arise where a professional has failed to communicate with the correct person at the correct time and in the proper way. Understanding the whole process of communication has helped me appreciate its role in the workplace. I realised that communication is crucial in every positioning of patient. Effective communication is the foundation in building a theatre practitioner and patient relationship, building a bond of trust through understanding and empathy helps the patient feel more at ease and in turn reveal more information which could be vital information.
Also Effective communication is important between colleagues to ensure that information is exchanged and is understood perfectly to avoid misunderstandings and mistakes (Brown 2011). This reminds me when Potter and Perry (2005, p233) said, "Communication is the basic element of human interactions that allows people to maintain, and improve contacts with others." I have also learnt that I have personal responsibility to the patient safety once they are in the operating theatres. Looking at the patient's well being at all times is my responsibility. He is under my care and I am accountable if something will happen. Conclusion: I have travelled around the issue from diverse approaches. My reflection skills have developed through the production of this essay. Using a model of reflection has helped me to structure my thoughts and feelings appropriately. My level of awareness concerning communication process and its importance has been enhanced with the use of this reflection. My competence, within this clinical skill, has been further developed and I now feel that my personal and professional development is progressing.
Inside my action plan, if this event will happened again I designed working more assuredly. I will use this experience to teach my junior health care assistant, giving valuable advice to them. I planned to do more studies in patient care on augmenting good attitudes and communication. By using the Gibbs model of reflection, it made me realise that my learning is something which I must be active in. Previous experiences are tomorrow's guidelines. I definitely consider reflection as one of the important learning tool my current and future practice and for the whole medical professional fields.
Understanding the whole communication process has helped me to appreciate its role in my workplace. This has taught me that all types of communication should be taken seriously, the perioperative care documentation and WHO checklist should have thoroughly communicated to the whole team prior to starting any skin incision. The sender, the message, the receiver and feedback all play vital roles in the communication process (Smith and Jones 2009). I have learned that assumptions and Jumping to Conclusions without communication could lead to catastrophic result. Effective communication is a responsibility placed on all perioperative practitioners to provide safe and highest quality of care to patients.