Reflective Account Essay Sample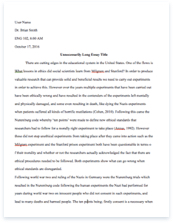 The whole doc is available only for registered users
OPEN DOC
Pages:
Word count: 916
Category: bank
Get Full Essay
Get access to this section to get all help you need with your essay and educational issues.
Get Access
Reflective Account Essay Sample
I started my shift at 7:15 am. My work clothes are comfortable and unrestrictive; my footwear is flat, sensible and offers protection to my feet and ankles. When I arrive to the service user's home, I knock on the door and wait to be let in either by one of the service user's or by a work colleague. Once inside I greet the service user, if they are awake. I then head to the sleep in room, to start verbal handover with my work colleague. After the 15 minute handover, I then check and sign the handover sheet. Check the on call rota, should there be an incident or or accident. Also check the communication book and also check any money and medication, then checking the activity planner. Once the service user wakes, we say hello to each other, and chat for a short period. I encourage them to start their personal care. After, I ask them if they need any support with getting dressed and preparing breakast. The time is now 8:00 so I administrer the morning medication. I always wash my hands before handling food or medication and after assisting with any personal care. After the service user has had their breakfast. I support them with the washing up.
I will then encourage the service user to clean their property. I will then support the indiviual in safely cleaning, all ares with correct products. After this I consult with the service user, about their activity plan for the day, if the service user decided to go into town. I ask them how they would prefer to travel, by bus or by personal car. When going out, I will take the staff mobile, service user's medication. Also check they have their phone any money needed and are dressed according to the activity or weather. If we are travelling in the personal car, I will check there is enough fuel and carry out safety checks before setting off. When in the car I will always ensure seltbelts are on. On the way to town, I will ask the service user where they would like to go first. If they choose to go to the bank, in order to withdraw some money. I make sure they have the funds in their account. And if the amount of money received from cash point/cashier is correct. I help if needed to put their money in their wallet and to keep it somewhere safe.
When going for shopping at the supermarket. I support in making sure all items on the shopping list are brought. Also I offer further options regarding healthy foods. Such as low fat and sugar free. At the till I ensure that the service user pays the correct amount of money, and also they receive the correct amount of change and receipt. I then support if needed to take the bags to the car. Usually after this the service user, well have lunch at the in store café. So I support them where needed. After this we head back to their home, to unpack and put all the shopping away in the right place. Now I check the service user's cashbook. I will add money to balance from the bank, and then subtract the receipts from today. I check that the balance in the cash book is equal to the amount of money left in the cash tin. I then carry out my daily recording, logging all the mornings' actions. I then ask the service user what they would like to do in the afternoon. If the service user chooses to go on his computer and acces the internet, I will support him too use in a safe way. Around 4:30 I ask service user what they would like or have choosen for tea.
I then support them to prepare the meal. The time is now 5:00. So I wash my hands and go to the locked cabinet and collect medication. I administer these and sign marrs sheet. We have tea around 6pm. After tea we all wash up and dry dishes and put away. After this service user chooses to watch tvor a DVD. We all sit with in the lounge enjoy watching film whilst talking about the day. Around 8pm we stop the film and service user enjoys a nice dessert, which we also prepare together. Afterwards we contiuned watching the film. At 9pm it is night medication. So I wash my hands and gave medication. After this service user went to bed. So I use this time to check all paper and records are correct. I fill in the evening daily records. I also ensure that the re ords and medication are securely put away. Then finish shift by handing over to work collegue. I finish work at 9:45pm When I leave I make sure I have all my belongings. And that work collegue locks the doors behind me.
On reflection, I think that I do a good job for the individuals I support, because I try to enpower them and support in a way that is promoting their rights and choices. Also I work according to their personal centred plan, in their preffered way as to help them feel safe and secure with me, which is very important for people with learning disabilities. By doing this I believe the individauls I support are happy, confident and well motivated to live as independently as possible in their lifes.