Reform and opening up policy in China Essay Sample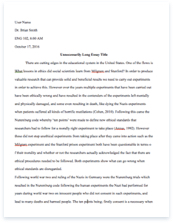 The whole doc is available only for registered users
OPEN DOC
Download Essay
A limited time offer!
Get a custom sample essay written according to your requirements urgent 3h delivery guaranteed
Order Now
Reform and opening up policy in China Essay Sample
China is a socialism country, before the reform and opening up, China was implemented centrally planned economic and closed Chinese society. However, since 1977 when the 'reform and opening-up' policy was first carried out, things have changed dramatically in China, from every perspective. The policy aims at changing China's economy from an old centrally planned one to a market-oriented and global one. Other changes occurred following the economic change. New technology had to be introduced in order to support the execution of the policy, legal instruments had to follow up with the economical circumstances, and even educational system changed in line with the society. As a result, China get a lot of benefits from its 'reform and opening-up' policy since it first carried out, but also suffered some obstacles as well as failures. This research paper would give a analysis on both the positive and negative effects of China's 'reform and opening-up' policy. 2. The 'reform and opening-up' policy
2.1 Background
"The adoption and implementation of the 'reform and opening-up' policy was said to be China's second revolution, the first one being the Westernization Movement. The 'reform and opening-up' policy came out under a complicated and significant circumstance, both domestically and internationally" (Chien & Bing, 317). After the 'Great Leap Forward' and other radical movements in the 1950s, China's society order was severely damaged, so was the economical order (Chien & Bing, 320). At that time, The Chinese people are all worked for the government, they couldn't found any private enterprise on the marketing. People usually worked together and eat together. The people's food, clothes, houses are all provided by the government.
They usually were wearing the same clothes, eating the same food and living in the same house. People not had opportunities to choose anything they want to have. Chinese people lived in the closed society, they didn't anything about the other countries. But at that time, the globalization and global economic development very fast. The Chinese economic and society far behind the other countries of the world. Besides, the ten-years Cultural Revolution through the whole nation made China even weaker economically, politically, and socially. Education both primary and higher was left behind, talented people were deliberately persecuted, and innocent citizens were suffered a hardship.
Despite of the mess in domestic circumstance, the international society achieved a lot. European Community was under stable and prospectus development; countries such as Germany, Japan, and the so-called 'eastern Asian Tigers' enjoyed a fast growing; technology and scientific skills, for example the computer science, atomic power technology, and space technology, were rapidly developed and applied in economy and social life. With all the changes in the world, Chinese leaders began to think about social adjustments. Deng Xiaoping came out with the enriched theory on basic contradiction of socialism society, which later became the theoretical foundation for the 'reform and opening-up' policy. Deng Xiaoping is a great leader in China, he was called the chief architect of China's reform and opening-up policy. According to Deng, revolution and reform was necessary to the further liberation and development of the productive forces. In 1978, the Third Plenary Session of the 11th CPC Central Committee officially launched the program of reform and opening-up. 2.2 Content and implementation of the 'reform and opening-up' policy The 'reform and opening-up' policy deals with the reform in domestic society and opening-up to the world.
Economically, the reform aims to change the economy system from a highly centralized planned one to a socialistic market economy system; politically, the reform intends to develop democracy, strengthen rule of law, and stable the society. According to Chien Shihu-Shen and Bing Ho says, "Since the start of reforms in 1978, China's local economy has changed from a closed, powerfully centralized command economy to a 'market-like' one"(316). The domestic reform started its implementation with the rural area. Fengyang District in Anhui Province firstly implemented the system of household contracted responsibility. With the establishment of China's socialist market economy system, China's economic development got great progress. According to Yanqing Jiang says, In the past 30 years, mainland China has achieved a continuous high rat of real GDP growth under various successful economic reforms. The country has
experienced a drastic economic transition with fast economic growth and significant structural change. During 1978-2003, labor productivity grew at a remarkable 5.7% per year, and millions of workers left the agricultural sector to join the industrial sectors. The proportion of workers in non-agricultural sectors increased by more than 20 percent during that period.(1) Socialist market economy is very successful in China. People's live condition more and more good. Chinese people still can buy kinds of production in different shops.
In 1979, the State Council approved Guangdong and Fujian Provinces of implementing special and flexible measures in their international economic activities. Besides, Shenzhen, Zhuhai, Xiamen and Shantou were listed as the first four Special Economic Zones, which enjoyed favorable policies concerning importing and exporting (Wall, 247). Follow this four Special Economic Zones, "In 1988, Hainan Special Economic Zone was established; in 2010, Kashi Special Economic Zone in Xinjiang Province was established; and in 2011, Yiwu Special Economic Zone in Zhejiang Province was also established."(Fang, 20) There are other creative and significant measures that the 'reform and opening-up' policy includes, which altogether make the content and implementation of the 'reform and opening-up' policy a comprehensive and thorough one. 2.3 Achievements from the 'reform and opening-up' policy
The 'reform and opening-up' policy has been implemented for more than three decades. As a result, it has achieved considerable and significant success in China on various aspects. Such as, information technology, education and legal. 2.3.1 Development of information and technology
In the past three decades, information and technology as an industry, has become China's major pillar economically. According to Lou says, "with the support of government, communications, computer science, remote sensing, and other related areas have developed a lot. Compared to 1977, the scale of information industry has enlarged 12 times as much, ranking the first in industry departments"(40). The manufacturing industry for electronic information has developed a complete and advanced producing chain, with the production amount ranks No. 1 in the world. China also has been appeared some famous information technology enterprise of the world, such as, Lenovo and Huawei. Huawei is an excellent network enterprise in China, this company has been became to the fourth largest network enterprise of the world. According to Manuel Castells says, "the network enterprise is the specific set of linkages between different firms or segments, organized ad hoc for a specific project, and dissolving/reforming after the task is completed."(7) The information technology also contributes to the society in big events. The flood in 1998, the SARS in 2003, and the snowy days in 2008, etc.
Responses would not be so fast and conveniently made without the support of information technology. The development in information technology industry has also affected Chinese people in their daily life (Wang & Cai, 78). Personal computers did not emerge until in the 1990s. But after it showed up in people's life, the changes became rapid. From Windows 95 to Vista, from fixed-line telephone to iPhone, it took just thirty years. According to Qiu says,
Between 1999 and 2007, China's cybercafé user population rose from 0.98 to 71.19 million and Little Smart subscriptions from 0.6 to 84.5 million. Between 2000 and 2007, prepaid mobile phone subscription grew from 14.9 to 360.9 million, and SMS traffic volume from 1.4 to 592.1 billion messages per annum. These statistics are partial reflections of the sea change in China's ICT market from elit domination to more dispersed patterns of technology dissemination and grassroots communication Involving working-class users and service providers of all kinds.(3) People could reach anyone at any time from any place that cause of the advanced cellphone technology. People could search and acquire anything they would like to know through websites, thanks to the computer and Internet technology. People could even buy and sell food, stock shares, and immovable properties through Internet. The 'reform and opening-up' policy changed China's information and technology industry, which changed the Chinese society greatly. 2.3.2 Legal improvements
Before the launch of the 'reform and opening-up' policy, China had a highly centralized planned economic system, and so was its legal system. However, since things began to change after 1978, the legal system was gradually reformed and modified correspondingly, in order to be in conformity with all the developments domestically and internationally. According to Wang Zonglai and Hu Bin says, "Since the adoption of the reform and opening-up policy three decades ago, China's relation with the world have undergone historic change. International law has played a unique role in this process"(193). Chinese laws concerning economy and market were in a majority revised. However, this was no longer the case since 1978. The new economic law abandoned the political sensitive principle, and replaced it with a market-oriented economic principle. As Chen Su claims, "with the implementation of the policy of 'revitalizing the domestic economy, and opening up to the outside world,' the production and exchange of goods inevitably became important drivers of the economy. As a result, contract law gradually came to play a leading role in economic transactions"(121).
Pace informs that, "the laws concerning state-owned enterprises received a noticeable improvement. The state-owned enterprises had long been under heated discussion in Chinese society. The ills of mismanagement, corruption, poor director ability, mixed relationship between management and government, and many other problems of the state-owned enterprises were always under severe criticism" (517). Focusing on those problems, the reform of legal system concerning this aspect followed the guideline of the separation of enterprises and government. As early as in the year 1979, the State Council had issued Rules on the Expansion of the State-Owned Enterprises' Autonomy of Operation and Management, which emphasized on the state-owned enterprises' due management.
Later on, some regulations concerning various aspects of the state-owned enterprises were ratified and carried out, such as the Provisional Regulation on Factory Managers of State-Owned Enterprises. In the year 1998, a significant change took place as the Law on Industrial Enterprises Owned by the Whole People was carried out. The law eliminated the old mixed relationship and established a brand new relationship between enterprises and government, regulated the ownership of enterprises under business activities, and provided autonomy for the managers.
From the judiciary and practice perspective, the Chinese courts had also experienced a great reform. "In order to catch up with the changes coming from economical reform, Chinese courts for the first time set up ad hoc economic tribunals for disputes"(Chen, Ren & Zhou, 2). Besides, according to Liu Xue-bin, Yong-jun Li and Fei Feng says, "as for the development of Chinese intellectual property rights influenced by the developed countries and international organizations such as WIPO, the Copyright Law, the Patent Law, the Trademark Law, and other related legal instruments such as the Regulation for the Protection of Computer Software, were all carried out after one another"(3).
According to Rimmer and Claude says, "in order to back up the opening-up policy, which emphasizes on international relationship of Chinese government, a large quantity of legal instruments, including major laws, were issued or modified"(93). The Law on Chinese and Foreign Equity Joint Ventures allowed foreign corporations, and other business entities to establish their joint venture with Chinese business partners. Soon after the establishment of the first four Special Economic Zones, China ratified the regulations concerning Special Economic Zones in Guangdong Province, which provided legal basis for the Special Economic Zones with Chinese characteristics. Holding the principle of mutual respect for nation sovereignty, China has also speeded up on its way to the membership of international organizations and treaties (Yang, 22).
To be more specific, China has begun to adapt some major issues to international standards and practices, which in turn benefit the Chinese society and its citizens with higher life standards and stricter protections. In addition, with all the international treaties and the relationship to international organizations, China's soft power has also been strengthened and recognized by the other countries. According to Wang Zonglai and Bin Hu says, "Since the reform and opening-up, China has become a indispensable party in major international institutions and negotiations. China is now a member of more than 130 international organizations and a party to over 300 international treaties, whereas before the reform and opening-up it had joined only 20 international organizations and acceded to just over 30 international treaties"(194).
The legal system has been changed to a great extent on almost every space, since 1978. The general direction was from a centralized and close system to an open, legitimate, and international one. 2.3.3 Educational improvements
The education issue in China was had many problems. China has the largest population of the world and the widely geographic area, basic education and higher education are not easy to be provided in an adequate and equal way with good quality. Since the implementation of the 'reform and opening-up' policy, Chinese society has experienced a huge change. Responding to the requirement of the 'reform and opening-up' policy, China's reform on basic education was carried out with three phases. According to Zhao Yuchi says,
First, the 1980S: the start-up and rapid development phase, which saw swiftincreases in the amounts of assistance, with attention directed toward higher education and vocational education and less toward basic education; second, the 1990s: the steady momentum phase; in which, increases in the total amounts of aid funds maintained a stead upward momentum. By 2000, the focus on multilateral aid in China shifted to supporting basic education; the third, 2000 and after; the stage of the gradual reduction of international educational assistance. International development aid received by China has diminished over the years in the wake of China's economic development.(69-70) According to relevant statistics Tao and Kang notice, "after the three phases' implementation, China's situation on basic education has significantly bettered off"(40). The basic nine-year compulsory education has been carried out nationwide with a required quality.
The net enrollment of primary school attenders has been increasing stably and continuously since the launch of the 'reform and opening-up policy'. According to Wang says, "by the year 2007, the net enrollment of primary school reached 99.5 percent, meaning that almost every suitable child in China was provided with the opportunity to go to primary school. The quality of the education in the nation has also been improved. The education duration in 1980s, for the teenagers, was on average 5 years, and the number increased to more than 8 years in the year of 2008" (24).
With the development of the globalization and Chinese economic. More and more Chinese young students choose study aboard. Recently years, study aboard is very popular in China. Especially for some education developed countries like, American, England and Australia. These three countries have a large numbers of Chinese students. Study aboard is very helpful for Chinese social and economic development. China as the largest developing country of the world, need a lot of talents. But cause of the Chinese education development not well, so study aboard is a good choice for Chinese young people. According to the experience of study aboard can help them to think globally. 2.4 Imperfection of the implementation of the policy
"Despite of the fact that China enjoyed a large number of success since its 'reform and opening-up' policy, there are some unsatisfying aspects as well"(Lin & Fang, 201).This part will discuss two problems, the first one is the banning on websites and the limitation on the results of online researches, and the other issue is the uneven development in economy and politics in China. 2.4.1 Banning on websites and online researches
It has been known to almost everyone in the world that Facebook is blocked in China, and other several countries. Information technology take great convenience to people's lives. Especially the Internet, with the development of the Internet, the world become smaller and smaller. People can use Internet to communicate with others and learn fresh information all of the world. But in China, China's Internet is not well true open. Cause of the government control Chinese people couldn't access some famous social networking sits of the world like Facebook. However, the fact is, not only Facebook but also some other popular social networks have been blocked in China, such as Twitter and Youtube. Besides, when typing the political sensitive keywords into an search engine, the result would also be limited, or even couldn't found it. It seems very contradictory to the 'reform and opening-up' policy, but it is the truth.
According to Alisoglu says, "authorities have never officially explained the reason why China forbids the aforementioned social networks. But there are many guesses, such as the government sensitivity to political issues and other negative information circulating on social networking websites" (23). Fierce competitions between domestic and international competitors (Zhou, 34). There has long been a strong appeal for the permission of censorship of Facebook, and other social networking websites. The development of information and technology should necessarily include the free access to legal and ordinary websites. And how could we say that Chinese people have benefited from the success of the 'reform and opening-up' policy, especially from the development of information and technology, when they could not even find a report concerning the Tibet event or the wealth of their President family when searching online? However, it seems a long way to go before Chinese people could log in Facebook in China without using any special software applications. 2.4.2 uneven developments
The uneven development in China is not a new talk. Also thanks to the large population and wide geographic scope of China, the uneven development can easily take place. However, some of the uneven developments seem to be not that justified throughout the implementation of the 'reform and opening-up' policy. Since the economic transformation took place, Chinese society has changed dramatically, as was already mentioned above. But at the mean time, the political approach, the civil rights, and many other important matters have not experience much difference. According to Chen, Zong-sheng, Zhong Ren, and Yun-bo Zhou says, "the 'reform and opening-up' policy was even criticized as a single-minded approach toward the fast economic growth without relevant modification on political system" (2). Although the governmental structure has also been canvassed and modified, the Chinese Communist Party still leaves a lot of transparency and democracy behind. The banning on the censorship of Facebook, Twitter and Youtube, and the limited result of political sensitive research, as mentioned above, is already a striking example.
With the increased of university enrollment, the Chinese higher education also faced a lot of problems. According to Qiu says, " University administrators and professors became more obsessed with profit marking from all kinds of part-time jobs such as consultancy and a variety of lucrative 'research' projects such as collaboration with corporations, thus shifting attention away from the college graduates"(218). Lai Hongyi inform that, "On the other hand, the citizen's rights, especially human rights, the legal interests, and relevant legitimate requirements are still not given fair emphasis" (822). With the social opening and people's wakening consciousness of right, Chinese government should pay more attention to the uneven development and carry out corresponding measures. 3. Conclusion
China has been experiencing huge changes on various aspects since the 'reform and opening-up' policy, which started from the late 1970s. The 'reform and opening-up' policy was successful, affected China both economically and socially, and changed people's daily life to a certain extent. Cause of this policy, China enjoyed a fast economic growth continuously, established good relationship internationally, and benefited its people with rapid development of information and technology, with higher standard of quality and protection, with more appropriate and encouraging legal system, and with an overall nine-year compulsory basic education with great quality. Nevertheless, there are some aspects that the 'reform and opening-up' policy still need to work on and affect more.
The information and technology development does not only mean an easier access to a MacBook, or multifunctional cellphone, or more convenient communications between each other. It should also include the free access to information and free express, which are universally considered as basic human rights. Therefore, the banning on websites such as Facebook and Twitter, and the limited result for online researches, should be replaced with an Internet circumstance with free access. On the other hand, the 'reform and opening-up' policy should not only focus mainly on economic development, but should also consider the modification of political system, civil right system, and other aspects which might, to some extent, be more important to the society.
Works Cited
Alişoğlu, Bahanur. "Untold Story: The Media in China and North Korea." Journal of Contemporary China 23.22(2012): 23-47. Chen, Su. "The Establishment And Development Of The Chinese Economic Legal System In The Past Sixty Years." Columbia Journal Of Asian Law 23.1 (2009): 109-136. Chen, Zong-sheng, Zhong Ren, and Yun-bo Zhou. "Research on Essence and Feature of China's Economic Development Miracle Based on the Analysis of Route Evolution since Reform and Opening-up [J]." Journal of Finance and Economics 5 (2009): 002. Chien, Shiuh-shen, and Bing Ho. "Globalization And The Local Government Learning Process In Post-Mao China: A Transnational Perspective." Global Networks 11.3 (2011): 315-333. Fang, Chuang-lin. "The urbanization and urban development in China after the reform and opening-up." Economic Geography 29.1 (2009): 19-25. Lai, Hongyi. "Uneven Opening Of China's Society, Economy, And Politics: Pro-Growth Authoritarian Governance And Protests In China." Journal Of Contemporary China 19.67 (2010): 819-835. Lin, Justin Yifu, and Fang Cai. "The Lessons Of China's Transition To A Market Economy."CATO Journal 16.2 (1996): 201. Liu, Xue-bin, Yong-jun LI, and Fei FENG. "Thirty Years of Legal Theory in China's Reform and Opening up: 1978-2008 [J]." Law and Social Development 5 (2008): 3. Lou Qinjian. '30 Years of Reform and Opening-up: Electronic Information Industry has Achieved Leap Development.' MIIT (2008): 36-47. Manuel Castells. "City." 7 (1997): 6-16.
Pace, Vincent A. "Bankruptcy of the Zhu Kuan Group: A Case Study of Cross-Border Insolvency Litigation against a Chinese State-Owned Enterprise." U. Pa. J. Int'l Econ. L. 27 (2006): 517. Qiu, Jack Linchuan. "Working-Class Network Society: Communication Technology and the
Information Have-Less in Urban China." MIT Press, (2009): 219. Rimmer, Peter J., and Claude Comtois. "China'S Transport And Communications Firms: Transforming National Champions Into Global Players." Asia Pacific Viewpoint 43.1 (2002): 93. Tao, Xin, and Kang Chunhua. "Qualitative Advances Of China's Basic Education Since Reform And Opening Up." Chinese Education & Society 45.1 (2012): 42-50. Wall, David. "China's Economic Reform and Opening‐Up Process: The Role of the Special Economic Zones." Development Policy Review 11.3 (1993): 243-260. Wang Bingzhao. 2009. "Thirty
Years of reform in China's Education—Basic Education." Beijing: Beijing Normal University Press. 23.1(1999):12-35. Wang Zonglai, and Bin Hu. "China's Reform And Opening-Up And International Law."Chinese Journal Of International Law 9.1 (2010): 193-203. Wang Yuezhou and Cai Tongsan. "Impact of Income Distribution on Capital Accumulation and Investment Structure: An Empirical Study of China since the Reform and Opening-up [J]." Social Sciences in China 1 (2006): 66-93. Yang Xiaoliu. "Research On The Adjustments Of Population Migration Policies In Guangzhou Province Since The Reform And Opening Period." Chinese Sociology & Anthropology 43.2 (2010): 6-24. Yanqing, Jiang. "Structural Change And Growth In China Under Economic Reforms: Patterns, Causes And Implications." Review Of Urban & Regional Development Studies 23.1 (2011): 48-65. Academic Search Premier. Web. 2 May 2014. Zhao Yuchi. "International Multilateral Educational Aid Received By China." Chinese Education & Society 45.1 (2012): 69-76. Zhou Tong. 'Three Main Reasons Why the Chinese Government Blocks Popular Social Websites.' Tech Xav 2009: 32-56.