Regional Strategies for Global Leadership Essay Sample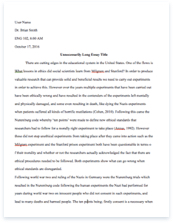 The whole doc is available only for registered users
OPEN DOC
Download Essay
A limited time offer!
Get a custom sample essay written according to your requirements urgent 3h delivery guaranteed
Order Now
Regional Strategies for Global Leadership Essay Sample
The author also speaks about the five strategies which are used by successful companies with their global strategies or instead of their global strategies. These strategies are home base, portfolio, hub, platform, and mandate. These strategies are listed in increasing number of complexity and some companies apply them in sequence but the swiftest switch from one to another and combine approaches as their markets and businesses develop. The home based strategy describes how companies who want to go global start their international expansion by serving nearby foreign markets from their home base and, usually, manufacturing in their country of origin. And some companies that move In this strategy the home company sets up or acquires business outside the domestic region and the acquired company reports directly to the home base. It is usually the first strategy adopted by companies seeking to establish a presence outside the markets they can serve from home. The main advantage of this strategy is it leads to faster growth in non home regions, better home positions lead to large capital and give the opportunity to survive economic shocks. The hub strategy
Companies who are already in non home bases and want to add value to at regional level adopt this strategy. A hub strategy involves building regional bases, or hubs, that provide a variety of shared resources and services to local (country) operations. A hub strategy is simply a multiregional version of the home base strategy. It should also be noted that multiple hubs can be very independent of one another; the more regions differ in their requirements, the weaker the rationale for hubs to share resources and policies. The platform strategy
Hubs help to spread fixed costs across countries within a region. Interregional platforms go a step further by spreading fixed costs across regions. Most major automakers, for instance, are trying to moderate the number of basic platforms they offer worldwide in order to achieve greater economies of scale in design. The mandate strategy
The mandate strategy mainly focuses on economies of specialization as well as economies of scale. Companies that adopt this strategy award certain regions broad mandates to supply particular products or perform particular roles for the whole organization. Defining your regions
Implementing regional strategies requires flexibility and creativity. First a company must decide what constitutes a region, choose the most appropriate strategies, and network those strategies with the organization's existing structures.