Regulation as Accounting Theory Essay Sample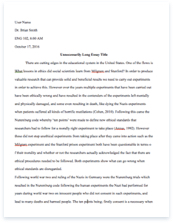 The whole doc is available only for registered users
OPEN DOC
Download Essay
A limited time offer!
Get a custom sample essay written according to your requirements urgent 3h delivery guaranteed
Order Now
Regulation as Accounting Theory Essay Sample
In the article Michael Gaffikin discusses and compares key theories of regulation. In particular, he focuses on the following theories: public interest theories, interest group theories, economic theory of regulation, institutional theories, political-economic theories, etc. The central argument of the paper is that the subject of regulation is very important to modern business world and over the years their have been constant debates whether regulation is necessary. The extent to which the government should be involved in regulation is discussed as well. Regulation is viewed as sustained control by proper public agency over activities valued by community. In current research the author employs the methods of analysis and description to uncover whether regulation is really worthy of studying.
The author's purpose is to challenge the perceptions of conventional views on regulation and to present both sides of the argument: pro and against regulation in accounting. The research focuses on the views on regulation as market failure and theory failure. The claim is supported with in-depth analysis of market situation and accounting principles. The article is useful to my research topic, as Michael Gaffikin provides full-scope picture of negative and positive moments of regulation in accounting. However, the main limitation of the article is that the author provides only theoretical framework of the research and little attention is paid to practical implications. Gaffikin concludes that with rapid societal changes and the pressures of globalization the need for proper regulation has become more acute. The article is very informative and will form the basis of my research.