Repeated Domestic Violence Essay Sample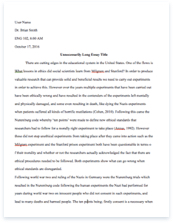 The whole doc is available only for registered users
OPEN DOC
Pages:
Word count: 633
Category: violence
Download Essay
Get Full Essay
Get access to this section to get all the help you need with your essay and educational goals.
Get Access
Repeated Domestic Violence Essay Sample
According to Senior Senator Dianne Feinstein, "Domestic violence causes far more pain than the visible marks of bruises and scars. It is devastating to be abused by someone that you love and think loves you in return. It is estimated that approximately 3 million incidents of domestic violence are reported each year in the United States. " It is because I agree with Senator Feinstein, that domestic violence must be stopped, that I must affirm the resolution. A victim's deliberate use of deadly force is a just response to repeated domestic violence.
My value for this round is that of Justice, defined as Retributive Justice. For justice to be served, the criminal must repay his debt to society by enduring a punishment proportional to the crime committed. My criterion for this round is Individual Rights, defined as the basic rights and freedoms to which all humans are entitled. Before I begin I'd like to define some key words: Victim- One who is harmed or killed by another. Deliberate- Done with intention or on purpose; intentional.
Deadly Force- Force that carries a substantial risk of causing serious bodily injury. As a general rule, deadly force may be used without incurring tort liability when one reasonably believes that one's life or safety is in danger. Just- Guided by truth, reason, justice, and fairness. Under retributive justice, the punishment for a crime must be proportional to the crime. Domestic Violence- Acts of violence against a person living in one's household, especially a member of one's immediate family. My first contention is that years of abuse causes psychological trauma.
According to the Domestic Violence Agency Services, "Domestic violence often causes severe psychological trauma, which can continue long after its victims have found physical safety. " When someone is the victim of repeated domestic violence, they have an immense psychological burden. The abuse can cause their judgment to suffer. When one's life is threatened, they don't have the ability to think calmly and rationally. Just as a cornered animal will defend its life at all costs regardless of its predator, the victim of repeated domestic violence will instinctively defend himself.
Such a victim cannot be held responsible for harming his abuser. If a person is the victim of domestic violence, he cannot be expected to allow the violence to continue without defending himself. A victim of repeated domestic violence can justly defend himself from his attacker. My second contention is that the system fails to protect women and children. Although my opponent may argue that the victim should simply leave if he or she is being abused, that option is not always available. Many women depend on their husbands' income pay for their family's expenses.
Victims of repeated domestic violence should not be forced to abandon their homes and families to put an end to the abuse. As a matter of fact, a victim is most likely to be killed if he leaves his abuser. In her book Battered Women, Alexandra Marks states that, "Studies still show that it is when an abused woman decides to leave that her batterer is most likely to kill her. " Running away is no real solution to domestic abuse. Even more vulnerable than women are children. Children can do almost nothing to stop domestic violence.
A child should have the right to defend himself when placed in such a destructive scenario. Also, children are less likely to talk about domestic violence. If a child was abused by his parents, it isn't likely to be a topic of conversation for him. A child cannot realistically even run away from his abuser, because he is completely dependent on his parents. Shelters and Protection orders are not effective either. According to R. A. D. A. R (Respecting Accuracy in Domestic Abuse Reporting), "One study concluded that restraining orders are flatly.