Report on Sports Drinks Essay Sample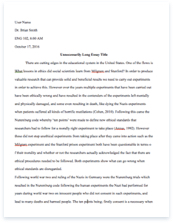 The whole doc is available only for registered users
OPEN DOC
Pages:
Word count: 1115
Category: sports
Download Essay
A limited time offer!
Get a custom sample essay written according to your requirements urgent 3h delivery guaranteed
Order Now
Report on Sports Drinks Essay Sample
INTRODUCTION
I shall be investigating the sports drinks market in the UK, focusing on the overall market and launching a new product. The UK sports drinks market is estimated at £1.2 billion in 2012 with a growth in sales of more than 60% by 2012 (Mintel, 2012) showing what a rapidly growing market this is. I will examine how a leading drinks manufacture can expand into this market and launch a new sports drink using Usain Bolt in promotion.
THE MARKET
The market share for sports drinks grew by 10.7% last year with an average of around 8% growth year-on-year (Mintel, 2012). The sports drinks market in the UK is a highly competitive market with market leaders GlaxoSmithKline (GSK) taking 27% of the market share in 2011 with Lucozade energy and 12% with Lucozade sport (Mintel, 2012), therefore being the clear competitor. The market is segmented through socio-economic groups with a higher average of sales with those earning the highest incomes (BDSA, 2012). Sports drinks have also been considerably biased to the 16-24s (BDSA, 2012) leaving a gap in the market to broaden the appeal.
THE EXTERNAL ENVIRONMENT
A key external factor that influences the popularity and growth of the sports drinks market is the increasing popularity of fitness lifestyles. The UKs fitness industry is at the highest it has been, with more consumers wanting to improve health through exercise. 11.9% of the UK population are registered members of a health and fitness club (The Leisure Database Company, 2011). This affects the demand for sports drinks as the more people that maintain a fitness lifestyle should mean a higher demand for sports drinks. A second external factor is the UK economy. With the downfall in the economy it means that consumer expenditure remains weak. This can lead to weak consumer confidence, with people wary of spending. If sports drinks are expensive it may lead to lower demand, therefore they need to be careful of their pricing strategy.
THE TARGET MARKET
The sports drinks market in the UK has been mainly focused on the younger category, as they are taking up the bulk of the sales with higher than average consumption by 25-34 year olds (Campaign, 2012). They are also expected to continue growth from 12.5 million people in 2010 to 13.5 million by 2035 (Daily Mail, 2011). The under 30 category is very focused on the price of the products they buy as the average wage is lower than an older category, therefore the product must be aimed at satisfying these needs. Another key feature of this target market is that many under 30s are members of fitness clubs; therefore the sports drinks market can aim their products at them. With a growing younger population it is clear to say they must first conquer the core consumer group, therefore the product should be aimed at the consumer group of 15-34 year olds.
THE PRODUCT
Launching a new product into the sports drinks market is challenging as there are already well known products. To keep in line with the being a sports drink it must contain isotonic/hypotonic and aim at replenishing nutrients. With around 57% of consumers wanting to see a greater range of flavours (Mintel, 2012) it suggests that a new product should use more interesting flavours. A new flavour such as Orange and Cranberry would allow consumers to have a new take on the popular orange flavour. With both orange and cranberry being sources of vitamin C it addresses the more health-conscious consumers. They may also branch out to introduce zero-calorie versions, as 20% of consumers (Mintel, 2012) do not use sports drinks because they are calorific.
DISTRIBUTION
The aim of distribution is to make the product available in the right place for their target market. As this is already a leading drinks manufacturer it should be easy to provide intensive distribution, therefore selling to major stores such as Tesco. This would be a good way of marketing competitively. They would also be able to sell to not only their target market but also others shopping there too. With the most successful sports drinks becoming more mainstream they are competing with the soft drinks market overall, therefore to allow this new product to be successful it must also compete in the mainstream market.
PROMOTION
The promotional mix consists of advertising, sales promotions etc. The aim is to make sure consumers are aware of the product and persuade consumers to buy it. Advertising is a key way of getting a message to the audience, therefore using Usain Bolt would be brilliant in this promotion as many people look up to him and being a well known sports figure it provides a positive image of the product. Many brands use well known figures such as Lucozade sport using Mo Farah and with the leading market share it shows it works. Using above the line promotion would help sell the product to both the target and wider audience.
PRICE
The sports drink market aims most of their products at a younger audience, therefore having to allow pricing to benefit that age group. Around 50% of non-users say that the products are expensive for what they are (Mintel, 2012) therefore stopping them from buying the products and consuming other soft drinks instead. This suggests that a new product should keep away from being too expensive. With Lucozade being in a range of £1.08 and £1.15 for 500ml at a range of supermarkets, the new product should aim at being a steady price of £1.00 for 500ml. This therefore undercuts the current leading brand but should still keep it at a high enough price to cover costs involved.
CONCLUSION
Overall launching a new product into a new market is challenging but by can be successful using the right marketing mix. A new product must fulfil the needs of the consumers and provide a difference to the other sports drinks available to provide competitive advantage. This new product should reach all these aims and more.
REFERENCES
British Soft Drinks Association (2012) – 'The 2012 UK Soft Drinks Report [Online] BSDA. Retrieved from: http://www.britishsoftdrinks.com/PDF/UK%20soft%20drinks%20report%202012.pdf
[Accessed 22 October 2012]. Jane Bainbridge (2012) – 'Sector Insight: sports and energy drinks' [Online] Campaign. Rertieved from: http://www.campaignlive.co.uk/analysis/1154040/Sector-Insight-sports-energy-drinks/?HAYILC=RELATED [Accessed 23 October 2012] The Leisure Database Company (2011) – 'Fitness Industry Stands Strong Despite Downward Economic Trend' [Online] Fitness Industry Association. Retrieved from: http://www.theleisuredatabase.com/news./news-archive/fitness-industry-stands-strong-despite-downward-economic-trend [Accessed 22 October 2012] Mintel (2012) – 'Sports and Energy Drinks'. Mintel report – UK – August Mintel (2011) – 'Sports and Energy Drinks'. Mintel report – UK – September Steve Doughty (2011) – 'UK grows by 500,000 every year' [Online] Daily Mail. Retrieved from: http://www.dailymail.co.uk/news/article-2053652/UK-population-hit-70m-2027.html [Accessed 22 October 2012]