Repositioning the Movie Theatre Essay Sample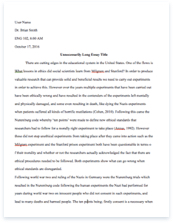 The whole doc is available only for registered users
OPEN DOC
Pages:
Word count: 1137
Category: theatre
Get Full Essay
Get access to this section to get all help you need with your essay and educational issues.
Get Access
Repositioning the Movie Theatre Essay Sample
The key industry statistics chart shows numerous of movie theaters repositioning their business and how it affects the economy. The year 2007 was the climax of repositioning the movie theater business (www.U.S. Censusdata.com). The number one type of theater was the 'Theater companies and dinner theaters. The U.S. census data reported that "New York and California accounted for 48% of receipts in this industry in 2007." Since California and New York consist of more of upper middle class I would definitely repositioned my focus of business around that particular group of people. By targeting the middle class family I would send out e-mails advertising two different websites like, "Fandango" and "Box Office Mojo".
Within those websites I would display fun facts questions from an old classical movie and if those people get the fun fact question correct they will receive a coupon for a buy one get one free movie ticket. This particular marketing strategy will increase the movie sells in the U.S. census market forecast movie theater report. The U.S. census report also shows that converting over to digital 3-D capabilities brought up revenues of sales in the movie theaters attendance (www.U.S.Censusdata.com). So I would definitely incorporate the 3-D capabilities in my movie theaters. I would use the applied research and the survey research method to help build up attendance in the theaters. Applied research is defined as an attempt to develop new or improved products. So I would of course do that by upgraded the movie theater comfort zone, and by doing so I would install some lazy boys' chairs in the front side of the theaters. But I would like to improve the services of the movie theaters, by also applying the survey research. Survey research will help sort out the pro's and cons of repositioning the movie theater business.
When I form my marketing team I would have them to do three out of seven survey research techniques. Those three techniques are In-Home personal Interviews, Mall Intercept Interviews, and Self Administered and One-Time Mail surveys. I believe by choosing applied research and survey research will help develop one-to-one marketing skills. Developing a one-to-one marketing skills will also help keep the main focus on to reduce costs through customer retention and increase revenue through customer loyalty. Many researches and different sources of websites showed that consumers love to be showed personal interactions with the movie industry. Those two researches will most definitely sustain growth in this slow business. While other author's may feel different about the theater being so technology focus, I personally feel different about it. For instance, writer, Continuum believes reviving one day out of a week can help reposition the theaters. Ms. Continuum had her own reposition question and that was, "So why cinemas are so intent on one-upping the home theater experience with new visual and audio effects?" "What if they really focused on competing for Friday night?" (Susan Lee Continuum). I of course totally disagree with her theory of repositioning the movie theaters; I am a firm believer in technology, because it revives and evolves all business to success!
To increase adoption rates in movie sells I would have idea labs where we would allow customers to submit their ideals and thoughts. Then, we would have a team of people who would actually respond to some of the ideas and reward the selected customer with a $ 1000 Gift card. I believe in just listening to a customer is always the main key to increase adoption rates (Ashley Daniel). Furthermore cheaper is not always better, so the second step is to always give good deals, that have great value (value is important). I would access what value my services brings to the consumer and use that to my advantage. Last but not least I would also focus on major motion pictures of that particular month. For instance the last movie of 'The twilight Saga : Breaking Dawn- Part Two', I would send out emails to customers stating that, who ever come to the movie premiere in a costumes will receive a free movie ticket. I plan to ask the following open ended question to what are we offering? Why should people see that particular movie? I know plenty of everyday families who buy strictly based on a major motion picture. The third open-ended question is how we can convince families to come to the movies to see it. Those questions are the three ways to increase the adoption rate of the movie theaters (www.investopedia.com/terms/r/rate-of-adoption.asp).
Newer service component will provide new interest in the movie theater service. By capturing viewers with long-term character development; Movies do that mostly in fantasy franchises. Like the 'Twilight" series as well as "Harry Potter" spinned offs and "The Chronicles of Nardia". Although the middle class is suffering tremendously with today's economy, they still love the escape from reality to the movie theaters. Providing coupons, rewards cards and personal survey regarding the movie experience will keep the middle class consumers coming. Having those new service components will comply with their financial statistics. With promoting major motion pictures will capture the interest the consumer by giving constant good customer services. As I mention before customers love to feel appreciated with prizes and personal interactions.
The most anticipate problems I would encounter if a movie release date changes, profit sharing with distributors, and buzz of a movie. To address those problems I would use a buyer to represent my movie theaters in negotiating will be very political. The buyers will often accept a movie that the theaters are not very interested into make sure they get a film they really want. Sometimes my theater will get an exclusive or special engagement to premiere a movie in its booming area. Once a buyer is interested in a movie, the lease terms will be discussed. Far as buzz about a movie with unknown cast and unofficial information about the movie, I would resolve that, by once again informing my buyer about coming up with an ideal to presented the movie to a mass audience.
All the factor help the distributor determine the number of print to make, which helps me to control the profits of my target audience. In one article it mentions that," Each print typically costs about 1500 to 2000 to make, so the distributor must consider the number of theaters a movie can successfully open in." I will also have my buyer to assist the distributor on the leases of the movies, and will help the distributors determine the best strategy for opening the movie. While doing so I will keep major factors in mind and they are the studio, Target audience, Star power, Buzz, and season those factors will keep the movie theaters in business.