Research Report On East Asian Stuff Essay Sample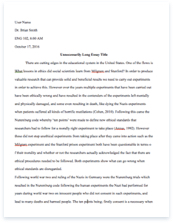 Pages: 11
Word count: 2,964
Rewriting Possibility: 99%

(excellent)

Category: asia
Get Full Essay
Get access to this section to get all help you need with your essay and educational issues.
Get Access
Introduction of TOPIC
TOPIC:
China is one of the most progressive economies in the world and growing at a very fast pace in recent years. Its economic growth is tremendous and inviting all the intellectuals of the world to study the reasons for Chinese dramatic economic spur, it's positive and negative reasons combine with impacts on these changes on Chinese East Asian Neighbors, Western Countries and rest of the World. This paper is also an attempt to find out the answers of the above mentioned questions using a thorough, critical and analytical approach to study present, past and future of China.
THESIS BACKGROUND:
COUNTRY OVERVIEW:
China is an economy of over 1/5 of total population of World. It has emerged as a great economic and political power in recent years. This drastic change has occurred after the revolutionary teachings of Moa Ze Tang and ideology of socialism that changed the overall picture of Chinese economy, politics, social and democratic structures, institutions and all aspects of Chinese personal and professional lives specifically. China is completely transformed from the fumes of marijuana and other drugs into an organized, planned and cultured and one of the greatest nations of present time on the map of the world.
CURRENT ECONOMIC SITUATION:
         Current economic situation of China is an example of planned and organized efforts to change the destiny of a nation. The economic boast of china is due to its cheap, skilled and literate and excessive labor, and directed efforts towards development of value added industry. These efforts make China the most attractive choice of investors from all over the world to invest in Chinese economy.
            China started its "Open up Policy" in 1978 that is followed by 9% growth rate on an average in following years till 2003. Statistic shows that within just 57 years china's foreign reserves are second after Japan, 6th Highest Gross Domestic Product and 4th highest Foreign Trade Volume in the world. These growth patterns shows steady confidence of investors in Chinese economy and shifting of heavy investment from Western countries and organizations from Korea, Japan, Taiwan and Malaysia to China.
            In past "most famous and preferred industry sectors were manufacturing, automobiles and electrical industries M&A, service centers, head quarters and research and development projects."[1]
FACTS AND FIGURES:
The Chinese economy is having 9.5%growth and 13.65 Trillion Yuan in 2005
Foreign Trade of China in 2005 was 37.5% increase.
Export of Foreign industries increases by 58% and governmental organization by just 11.8% in 2006.
Consumption growth rate increases from 9% to 13.3% in 2006.
ANALYSES
CHIENESE ECONOMIC GROWTH AND CAPITALISM:
"The main objective of Chinese economy was to establish a socialist economy with Chinese characteristics."[2] Chinese economy is a mixture of market economy and government control socialist approach. In short words one can claim that Chinese economic system earn through market mechanism of Marxism and distribute that income equally  following Socialist and Mao philosophy among all members of society. The command economy is actively operating in China but with limitation and restrictions from macro economic planning from governmental levels.
In China two types of economic institutions are present. First government owned and secondly Foreign owned. Recently Chinese government has planned to denationalize few big governmental institutions as an effort of planned macro economic activities.
Socialist approach maximizes demands and creates a state of perfect competition. This is true for both workers and money. Socialism is the method of justice for division of benefits to all sectors of society.
ECONOMIC MODEL:
 China has a large number of populations but Chinese do not make it as their weakness instead they make their large population as their biggest strength and adopted the labor incentive model of economic development and socialist policy.  Open policy helps to persuade investors towards industries those required large number of work force and due to less no of jobs and opportunities available in the market labor force was willing to work in newly established industries with minimum wages.
LABOR INCENTIVE ECONOMY:
Gradually with increase number of industries, especially shifting of automobile industry and electronic industry of the world in China increases employed work force of China, resulting in increase earnings and overall purchasing power and buying capacity of common men in turn increases standard of living of people in China. With increase buying power consumption power also increases that give boost to local and international consumer industry in China and generate more jobs for local people that increase opportunities and further reduces unemployment.
Disguised unemployment was also reduced through proper planning and continuous efforts. All these efforts combine to give boost to economy and cycle continues till today. Meanwhile China population is also increasing and therefore new labor infact more skilled, educated and trained labor is continuously available to fill newly created jobs. Reforms in financial and legal sectors to facilitate investors also played a critical role in steady and consistent growth of Chinese economy.
China's government invested heavily in the sectors like education, human resource and skill development. This investment produces skilled and educated labor that is essential in later age of economic development and advancement in technologically driven industries. This gave world no choice except to shift their industries, money and fortune from other parts of world to China.
            The reasons behind such a high rate of investment in China are multiple increases in profits of investors if they produce their goods and operate their services from China. Minimum labor cost and reduced fixed cost reduces overall cost of production of commodities and services that reduces consumer prices as well. Low cost of production decreases cost of per unit which increases profit of manufacturers that is central focus of all investment decision.
REASON FOR GROWTH & ECONOMIC SPUR
The reasons for growth and economic Spur are many. They are as follows.
POPULATION CONTROL:
China is having the largest number of population in the world and this is ever
increasing. The high population growth rate is a tradition from centuries. The Chinese policy of one
child one family very strictly imposed by the Chinese government that reduces the overall child birth rate and in turn population growth rate. Reduce population increases opportunities and income distribution.
With increase individual income GNP and per capita income also increases. Actually in China increase in economic activity generate amplified income streams but population growth rate is decreasing resulting in availability of greater share of individuals. Population control plays a very important role in economic growth of China.
PROPER PLANNING:
One of the major reasons behind Chinese rapid growth is proper planning and organized efforts. Although Chinese Economy is following the principles of free economy but macro economic features were well organized.
HUMAN CAPITAL DEVELOPMENT:
With economic growth and development China put continuous efforts to develop their human resources and learn the benefits of skilled and educated labor. Human Capital is the biggest asset of any society. If it is groomed, organized and continuously developing then chances of prosperity are immense not only in economy but all heirs of life.
POSITIVE POTENTIALS
Positive potential of China are many. They are as follows.
INCREASED INVESTMENT:
More investors will enter into Chinese market bringing in more profit and prosperity to Chinese people. Increased investment will increase competition. Healthy competition increased quality of the goods sold and decreases price because of increased supply.
INCREASED CONSUMPTION:
Consumption is directly related with earning. Increase in earnings also uplifts purchasing power of people and people will have more money to buy new things. This increase retail and consumer goods industry in the economy and create more jobs for people.
IMPROVE CLASS STRUCTURE:
With increased income people from lower class will have an opportunity to increase their socio economic status and a working middle class is generated that is essential for the stability of society. Middle class is essential for social harmony and prosperity.
NEGATIVE POTENTIALS
"Chinese economy in the year 2005 is sailing against the current. Either it will keep forging ahead or fall behind.[3]
EXTERNAL PRESSURE:
With increased investment, high growth rate and rising foreign investment external pressures also increases. These pressures includes devaluation of Chinese currency, increases in crude oil prices, decline in overall world economic activity, increased influence of international actors etc. All these influences bring changes in overall scenarios of economic and social activity of China.
WIDENING THE GAP BETWEEN RURAL & URBAN CHINA:
The increased rate of growth and industrialization increased migration of population from villages and small towns to big cities because these big cities open doors of opportunities for them. The difference between earnings in industrialized workers and farmers is wide.
The wide difference increase gap between rural and urban societies and create income disparities that widen the gap between socio economic classes of China which is not a good sign because income disparities increases capabilities and resources of limited number of individuals and groups to utilize opportunities and increase their influence, power and control over means of economic goods which is not a good sign for an economy.
In order to minimize the effects of rural-urban population shift agriculture support activities and programs are initiated like abolition of agriculture tax etc.
FUTURE FOR CHINA:
The future for China is bright and shining because they are developing their human resources continuously. Research and Development facilities are continuously growing in the mainland china due to their highly qualified and less expensive labor. The transfer of knowledge is important benefit of development of Research industry in China which is very beneficial for reducing dependence on economically developed and industrialized countries.
In future it is claimed that if China will grow with the same rate it will become difficult for rest of the world to survive. Extremely high rate of growth pushes economy but that growth is not stable and caused more troubles than solutions.
The whole world is going towards China to experienced reduced cost and increased profit margin on their investments. Economy of China is growing and nature of their economy is continuously changing with changing economic scenarios of the world.
CHINA & EAST ASIAN NEIGHBORS:
China is having good political, social and cultural relationship with all East Asian Countries But economic rivalry of China with other Asian Tigers is not a hidden truth. East Asian Countries like Korea, Malaysia, Indonesia, Taiwan, Singapore are hub of foreign investments but now the labor in all those countries is expensive than China therefore economic activity in all mentioned countries is highly effected by Emergence of China as an international investors paradise.
China is very large and politically powerful as compare to other Asian Tigers. China took around 50% share of export of East Asian countries. If Chinese economy will continuously growing with the same pace it will become difficult for others to survive. For example South Korea is facing serious issues due to shifting of Japanese firms into China instead of Korea resulting in economic problems in the country.
The relations of China with Korea are still under stress due to present crisis of North Korea and Chinese support to North Korea.
CHINA AND WESTERN COUNTRIES:
Western countries like America and Europe are the most beneficiaries of Chinese economic development. The selling price of Chinese goods and services when they export to Western countries are having very less selling prices than Native American and European products. American economy has recently recovered from two years of recession for a long steady path to follow.
China is a major player in economic scene of the world. World economic situation is improving day by day. "It is a gradual inclination of Chinese economy into world's economy.[4]
            Present positive moves from American government will definitely increase the mutual consent and benefits. After the implementation of World Trade Order, Chinese economy is growing at a faster rate because of very les cost of production. Government of China is trying to slow down the rate of growth for a steady and sustainable growth of overall economy of China and rest of the world.
CONCLUSION:
It is a well known truth that China is an emerging economy with increasing influence on International economy and growth. The situation China is facing can lead it into a situation of either extreme prosperity or disaster. It is extremely advisable to develop a society or group of East Asian countries and should introduce a single currency provide stability.
Chinese had achieved its extremely prominent position due to its extremely successful economic planning and policy. Socialist ideology in China is extremely successful in distribution of wealth to lower and deprived classes.
The economic spur of China is due to their extreme work hard, dedication, sincerity and long term approach. The command economy has not failed in China like USSR in the past because it gave us the lesson that it is really important to identify the reasons and before applying any concept or method it is really essential mould things according to our environment and local conditions and environmental factors to understand situation better.
No approach is perfect and no school of thought gave us exact solutions f our immediate problems. China history of economic prosperity was showing that a nation who was sleeping in the darkness can develop and lead the world with little effort. The only requirement is coherent effort and goal directed efforts with strong, planned and organized leadership and rest will become history of a successful nation.
BIBLIOGRAPHY:
Past, Present and Future of China: From Semi-colony to World Power? By: Petras, James. Journal of Contemporary Asia, 2006, Vol. 36 Issue 4, p423-441, 19p;
China: The Balance Sheet; What the World Needs to Know Now About the Emerging Superpower. By: Pye, Lucian W.. Foreign Affairs, Sep/Oct2006, Vol. 85 Issue 5, p177-178, 2p;
High-level economic talks planned for U.S., China By: David J. Lynch. USA Today, 09/21/2006;
Biz Group Cites Growing State Role In Chinese Economy. By: Koffler, Keith. CongressDaily, 9/27/2006, p4-4, 1p;
Is China Growing Too Fast for Comfort? By: Bremner, Brian. Business Week Online, 7/19/2006, p4-4, 1p;
China Slowdown Affects Commodities. By: Bremner, Brian. Business Week Online, 7/25/2006, p12-12, 1p;
Tenth Five-Year Plan Gives Legitimacy China's New Economic Growth Model. By: Berger, Yakov. Far Eastern Affairs, 2006, Vol. 34 Issue 3, p106-123, 18p;
Audrey G. Donnithorne, Audrey G. Donnithorne, 2004, China's Economic System, Routledge (UK)
Chris Bramall, 2000, Sources of Chinese Economic Growth, 1978-1996, Oxford University Press, 558 pages,
Emerging-market indicators. Economist, 3/18/2006, Vol. 378 Issue 8469, p96-97, 2p, 2 charts, 2 graphs;
[1] Counsel General of Switzerland, Shangai Flash, Issue no 3, March 2005, Economic Situation of China and the Yangtze River Delta at the Turn of 2004 and 2005 retrieved from http://www.sinoptic.ch/shanghaiflash/texts/pdf/200503_Shanghai.Flash.pdf
[2] Tu Ma Cein, Chinese Economic Miracle, Capitalism meet Socialism,
[3] Counsel General of Switzerland, Shangai Flash, Issue no 3, March 2005, Economic Situation of China and the Yangtze River Delta at the Turn of 2004 and 2005 retrieved from http://www.sinoptic.ch/shanghaiflash/texts/pdf/200503_Shanghai.Flash.pdf
[4] Tu Ma Cein, Chinese Economic Miracle, Capitalism meet Socialism, pgs 34-38