Response on Mair's "On Being a Cripple" Essay Sample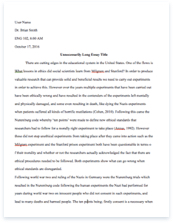 The whole doc is available only for registered users
OPEN DOC
Pages:
Word count: 248
Category: human
Get Full Essay
Get access to this section to get all help you need with your essay and educational issues.
Get Access
Response on Mair's "On Being a Cripple" Essay Sample
While reading this essay I found myself emerged in a lifestyle unknown to me. As Mairs goes through her experience with being a cripple she use multiple types of rhetoric to achieve her goal of explain how she is able to live with her handicap.
Mairs tone in this essay shifts from being humorous to being serious all throughout. Like how she goes from talking about how when her family invites people over they treat her like a normal human being and even laugh at some of her jokes, to talking about how she does not want people to do things for her because they feel sorry for her or just plain being fake. I feel as if this approach helps to keep people into the story because they do not ever know what kind of story they will get next. This method that she uses also seems to parallel with her disease because sometimes she has days were things seem to go fine and sometimes she has days where she wishes that this disease would just go away.
I believe that overall her purpose for writing this essay was revealed in a very successful manner and that when she closes the essay she sums up everything that she wanted to be understood up. I especially liked how she mentions the fact of how if there was a cure she would take it making her feel even more relatable and human to the reader.