Responses to Outlaw motorcycle gangs Essay Sample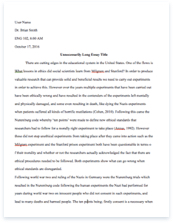 The whole doc is available only for registered users
OPEN DOC
Download Essay
Get Full Essay
Get access to this section to get all the help you need with your essay and educational goals.
Get Access
Responses to Outlaw motorcycle gangs Essay Sample
Outlaw Motor Cycle Gangs (OMCGs) are one of the most high profile exhibitions of organised crime that have encapsulated a threat to the community in all Australian states and Territories as the Motor Cycle gangs participate in increasing various activities ranging from social nuisance in residential communities through to their involvement in some of the most significant criminal associations in Australia this then imposes issues for the community. Some OMCGs members have expanded their skill sets and have become more involved in serious frauds such as money laundering, extortion, manufacturing and distribution of illicit drugs and possession of prohibited firearms/weapons in which all captivate the attention of non-government organisations and law enforcement bodies and legislators. The Australian Crime Commission has issued a warning that organised crime by outlaw motorcycle gangs is putting innocent Australians at growing risk of getting caught up in the crossfire of guns and drug crimes.
The bashing death of Anthony Zervas on 22 March 2009 by bikie members from Hells Angels from Melbourne has created community concern about the depth and degree of bikie gang violence. This attracted attention of NSW government parliamentary bodies and have responded to this issue. Following the incident, on 2 April 2009, the NSW Premier introduced the Crimes (Criminal Organisations Control) Bill 2009, which commenced on assent on 3 April 2009 as Crimes organisation legislation amendments Act 2009, making it the first Australian Jurisdiction to legislate specific offences against criminal organisations. The intention of this legislation was to decrease criminal activities associated with outlaw motorcycle gangs across NSW.
The NSW government has also introduced the 'Strike Force Raptor' which gives authoritarian powers to law enforcement agencies to prevent, investigate and disrupt any activities OMCGs may be involved with. This task force is a legal method of dealing with outlaw motorcycle gangs by setting up operations which investigators and officials who worked closely with the NSW government to develop new laws such as firearms prohibition orders which gives them grant to search any individual they suspect of being in possession with an illegal firearm. This operation was formed after the death of Anthony Zervas of a rivalry between bikie gangs Comanchero and Hells Angels.
The effectiveness of the legal system responding to the issue associated with OMCGs has been evaluated upon the criteria of responsiveness, meeting society's needs and enforceability. The legal system was quick to respond to the incident between bikie gangs members which resulted in the death of Anthony Zervas. This was proof that NSW government legislative bodies was more than capable to adapt and respond to new issues that arise to achieve justice for individuals in the community. The responsive and effective legislation which has been implemented after the case of Anthony Zervas benefited the community as this derived from other criminal activities and prevent reinvestment of any other intended or further criminal actives. This then has been effective in the way that the law has reflected justice and responsive within the community to enable a safer living civilisation and protects the rights of individuals and those members of OMCGs are eligible of being prosecuted for criminal activities.
Another non legal methodology used to address the issues with outlaw motorcycle gangs is through Member of Parliament 'Barry O'farrell'. His proposition was to frustrate the efforts of bikie gangs on whatever side of the boarder they may be on. This was investigated after Gold Coast Bikies fled across the border to NSW to avoid prosecution in Queensland. His idea was to propose a plan which enables police officers to distribute information and use the same techniques to try and crack down on outlaw motorcycle gangs and organised crime activities. This intention was to stop the tougher new laws Campbell Newman had instigated but instead, boasting other states were
The Media is also a non-legal organisation that enables public awareness of issues which may be uprising in the community. They may not have government powers that institute legislation but they have the power to influence the way the issues are dealt with or propose issues which may have not been dealt with already. Article 'Bikie nation- the outlaw gangs in your backyard' from news.com.au informs the public about the outlaw motorcycle gangs which are posing a risk to the community. Within the article, they emphasis the fact that legislation or any law enforcement method needs to be created to enable justice and an equal balance of civilisation within the community.
Member of Parliament, Barry O'farrell was not effective in the way of imposing a proposition of stopping outlaw motorcycle gangs from crossing the borders because no legislation or action has been brought forward to back up this new method of resolving the issues which outlaw motorcycles create. In terms of responsiveness, he was receptive to addressing the issue of Queensland bikies fleeing to NSW to avoid prosecution in Queensland. Although this proposition has not yet been executed, it has not yet fulfilled the needs of society as crimes across borders still occur. This has not been affective in achieving justice and withdraws enforceability as no mechanisms have been put into place to address the problems caused between borders and limits the chances of the proposal being instituted and complied by.
As being another non-legal methodology, the media has been effective in achieving justice by informing government bodies of the issues which have been occurring through the community. An example of this was executed through the death of Anthon Zervas which the case was broadcasted nationally, bringing attention to NSW government legislative bodies and the Crimes organisation legislation amendments Act 2009 being passed through parliament. Referring to the criteria, the media is evident that it shows that it's responsive and pushes for justice to be achieved. The enforceability of media organisations may not prove to be effective as they can't enforce any criminal conduct as it's not in their power to enforce or pursue any processes to ensure the community complies by the media's influence.
In conclusion, legal responses have been more effective than non-legal responses in evidence of being responsive to the issues caused by outlaw motorcycle gangs by introducing legislation which targets the bikie gang's participation in criminal conduct. Legal responses have also been effecting of meeting society's needs by protecting them from the risks posed by the bikie gangs and being enforceable in the manner of having task enforcement bodies which persecute the criminal conduct in which OMCGs could be associated in.