Revising and Editing: Summary Essay Sample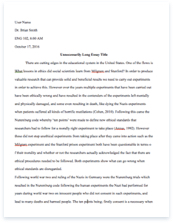 The whole doc is available only for registered users
OPEN DOC
Download Essay
Get Full Essay
Get access to this section to get all the help you need with your essay and educational goals.
Get Access
Revising and Editing: Summary Essay Sample
Revising can be defined as a process of identifying major flaws and weak points in essay. Actually, revising is not a single-step process as it focuses on such issues as content, organization and purpose. Editing can be defined as a process of improvements in sentence structure, word choice or grammar. Editing takes place after revising. Sometimes global revisions are needed to make essay flow coherently and smoothly. For example, the chosen thesis maybe changed after you figure out core ideas and concepts.
As a result, the whole paragraphs may be added or dropped out. Entire sections may be re-arranged. It is noted that some tend to escape from global revisions as they find it difficult to consider paper from audience viewpoint. Therefore, it is recommended to put your essay for a while and then to take a fresh look at it. It is possible even to involve reviewers who will stress weak and strong points of the paper. Computer is considered excellent tool in case of global revisions as it gives an opportunity to change the paragraphs faster.
Editing is the process of paper improvement or, in other words, correcting sentence structure, grammar, word choice, etc. Alls sentences should be revised for clarity and style and then should be edited for punctuation and grammar. There are several ways of paper editing – one prefers to edit paper using computer and correcting mistakes in working regime, whereas another prefers to print out hard copy, to revise and only then to edit.
Proofreading is needed after revising and editing as it gives an opportunity to take a final look at the paper and to eliminate any mistyping or things which remained hidden from student's sharp eye. Actually, the key difference between revising and editing is that during revision a student reconsiders his argument, evidence and structure, whereas during editing a student makes things looks and sound better. In other words, editing is grammar and spelling check, whereas revising is argument and thesis check. Revision results in re-writing, whereas editing results in correcting mistypes, punctuation and formatting.