Rhetoric Assignment Essay Sample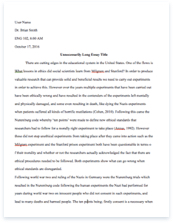 The whole doc is available only for registered users
OPEN DOC
Pages:
Word count: 322
Category: rhetoric
Download Essay
A limited time offer!
Get a custom sample essay written according to your requirements urgent 3h delivery guaranteed
Order Now
Rhetoric Assignment Essay Sample
#1.  What might be a common use of rhetoric in persuasion? Why might politicians, for example, select this mode of "logic" as opposed to rational argumentation? I've also seen this used in relationships of all kinds, such as parenting, marriage, and with co-workers. Consider why it may be popular and what your response to it might be.
The importance of rhetoric is significantly growing nowadays as it can be used in different spheres of life: communication, political and social life. Rhetoric offers argumentative strategies how to persuade people without particularly saying anything important. Actually, rhetoric is the study of effective communication in professional and personal life. Rhetoric can be also used to talk people into doing something or make them change their ideas and opinions.
For example, in literary and art worlds understanding of rhetoric enriches our appreciation of art works.  Of course, rhetoric is important for politicians as it is an excellent argument form of influencing the audience – you say nothing important, but people believe and follow you. Rhetoric can be applied in parenting as nothing can prevent naughty children from doing something as right words and intonation. Therefore, rhetoric can be used in any situation. It is known that rhetoric undergoes no rules and it is hardly possible to offer descent rebuttal.
#2.  Please pretend you are someone else (you are not the writer but a reader). Please write a feedback to #1 saying you agree with it and the reason.
I agree that rhetoric embraces many spheres of our life, especially professional career. Rhetoric is an effective way of saying something and seeing people are ready to follow you. People, who are able to refer to rhetoric, are likely to be more successful in professional life. Therefore, I think that more people should pay attention to the mystery of rhetoric. Rhetoric gives provides with power to influence human minds and actions.