Richard Branson Leadership Essay Sample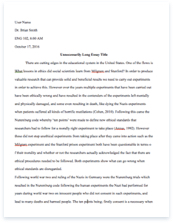 The whole doc is available only for registered users
OPEN DOC
Download Essay
A limited time offer!
Get a custom sample essay written according to your requirements urgent 3h delivery guaranteed
Order Now
Richard Branson Leadership Essay Sample
Richard Branson was born in England in 1950. Since a little kid, he was encouraged to be independent accomplishing challenges set by his mother at short age. Branson "saw this as opportunities to overcome weaknesses and conquer a small part of the world". He was not a good student, for he was struggling at school due to dyslexia, and ended up dropping from school at age of 16. It was the beginning of an entrepreneurial career. At that time he founded a Magazine called "Student" with great success. Then he diversified to mail order record business. He founded Virgin Records in London, England, and started, entrepreneurial projects, expanding his business into other sectors. "Virgin Group holds more than 200 companies, including Virgin Galactic". The companies run independently with independent shareholders sharing the name, resources and experience from the Virgin Group.
Branson Leadership
Leadership implies to influence other people to achieve goals, and this is something that Branson knows how to do very well. His leadership style is transformational which "is not a style that appeal to conservative" leaders. Branson's key elements in his leadership style are:
Charismatic: Branson's charismatic personality makes people follow his entrepreneurial ideas and goals.
Risk taker: Branson does not have fear to take risks. He can take decisions without worrying about uncertainty conditions. Branson is flexible and can adapt to the conditions. It is easy for him to move into the business world in a wide range of different companies. He doesn't limits himself according with his knowledge or not about a new type of business. Innovative mentality: He has a great ability to see what others do not see. Constantly he is generating new ideas or getting new ideas from others. This feature not limited by the uncertain market conditions. This is trait is consistent with his personality to be adventurous.
Virgin Group as a Fast growing Entrepreneurial Company
Virgin Group is a fast growing entrepreneurial company that began to diversify its products in 1984 adding to Virgin records, Virgin Atlantic Airways and Virgin Cargo. At that time, Branson's ability to see the big picture he thought that he might have an opportunity in the airline having into account that he "witnessed poor customer service and unpredictable high pricing." Besides, he can identify companies that can boost their potential through participation in international markets. With the time, new acquisitions and joint ventures become part of Virgin Company as it is the case of Virgin Brides, Virgin trains, Virgin Galactic, and Virgin fuel and among others. His leadership style allowed him to create an organizational structure "where people have a sense of control and a feeling of ownership over what they are doing."Branson prefers small size companies and decentralized which "allows being flexible and responsive to market conditions." Branson's philosophy is "small is beautiful." Decentralization is a key piece to promote an entrepreneurial environment and also to facilitate the flow of communication with him. As they don't have formal board meeting or committees, if employees want to share and idea with him it is possible to call him directly.
Branson's personality traits as "risk-taker, negotiator, creative, flexible, competitive, hardworking, charismatic" drove him to create and develop a multifaceted company.
Motivating Employees
Branson delights to set the standards in the business; he desires to lead by example and to set the rewards system either. He enjoys rewarding the performance of his employees with attractive incentives. His way to motivate employees is in the form of stock option bonuses or "some other profit – sharing plan." Richard Branson believes that sharing ownership is necessary as a way to retain their best employees. He says, "he does not want the high performer employees to leave Virgin to start their own companies elsewhere." On the contrary with his reward system, his best employees can become millionaires with Virgin. "I suppose that we have made maybe 5 or 20 multimillionaires through this structure. We like to reward our key performers for their creative contribution."
He understands that the idea to offer employees assets will increase their motivation, loyalty and desire to work for the company. At the same time, it will allow him to do what he likes most, "finding new ways to market and find free advertising to the group."
Another way Richard Branson has to reward his employees is through "adventure incentive jaunts." Once a year, he takes employees to spend time at his house in Oxford shire. During this time, they don't talk about business. They get to engage with others, have fun, and it helps to raise the morale of the employees. Richards Branson's approach to share stocks as a way to motivate employees can work in organizations as a way to retain the best employees, gain loyalty and create a sense of ownership in which the employees are free to take decisions and to work for the best interest of their company. Motivating employees sharing stocks in the company is nowadays use by big companies with hierarchical structures, in particular multinationals with complex organizations. One way to make employees participants on the company stocks is rewarding their high performance in achievement the goals. An example of this strategy is BHP Billiton and Shell, among others.
Richard Branson's Communication
Branson considers that people are the most important asset for a company and primarily a service-based business. He also believes that in order for employees to know, understand the company's vision and feel value, it is important to encourage employee involvement and improve internal communications at all levels. Richard Branson promotes inside his company open communication between employees, managers and himself. Anyone in the company knows they can call him to share with him innovative ideas or suggestions. Inside the company communications are promoted between the different areas. At the time when the company is developing a new project they promote a team of different departments working together to have the better outcome of the project. As the company involves employees in product development, the result will be not only in a better product design, but also it "adds impetus of an immense pride of association factor: We came up with this as a team. Everyone wins, including customers and shareholders."
Position as Manager in Virgin
As a manager I prefer flat structures where employees have a sense of ownership and freedom to be creative, express ideas and be proactive. Some characteristic of Richard Branson's leadership style I admire is the open communication between the employees and the directives, the possibility to work as a team with employees from other departments to solve problems and improve products and the possibility to allow workers to share their visions to develop innovations.
For a manager to be able to fit under this type of leadership, he or she has to be flexible and willing to adapt to changes quickly. Also in this type of leadership the manager has to be self motivated and accept uncertainty, as there will be risks and decisions that have to be taken. Having into account this working environment I believe I could fit Virgin group.
Richard Branson as Global Leader
I consider Richard Branson is a model of global leadership, "unique" leader. A global leader must "have the ability to inspire with a physical and spiritual energy, be ready to deal with eventualities, know when to push others or when to back off, humble, teach and inspire other telling their story." Richard Branson says that it is the responsibility for leaders to help in the solution of world problems like climate change, war and sustainability. He considers that one of his purposes is "generate global changes to have a better world." As part of his global leadership, Virgin Group is continually developing new ways to contribute to having a better world. He promotes a green energy plan for the Caribbean Islands, promoting to change from diesel to solar and wind energy. He supports his ideas "going carbon free won't just help keep the air clean and reduce greenhouses in atmosphere; it will save lots of money too."
Richard Branson has established himself and the brand Virgin Groups a name through innovation and riskily entrepreneurial ideas that led them to success. Although Richard Branson has several significant ideas, there certainly is something that business leaders can learn and adopt from his.
Branson's Success as Leader
Over the next five years, Richard Branson will continue being a successful leader inspiring new generations and future entrepreneurs into pursuing what they want to do, to be creative and free to take risks in order to be innovative. As he says "To achieve lasting progress, you must nurture and learn from the next generation of business leaders." His interest in making "people's lives better" has driven to open Branson Centers of Entrepreneurship in the Caribbean and South Africa. The goal is to offer practical business skills and let them have access to guidance and share experiences with leaders, which will help them to build a stable business.
Also, I think Richard Branson will continue leading and supporting new tendencies and creative ideas that can change the world..
Work cited
Branson, R. (2010). Don't leave employees on the outside looking in. Canadian Business, 83(11/12), 13. Branson, R. (2013) Become Part of the Next Entrepreneurial Revolution. Retrieved from: http://www.inc.com/richard-branson/young-entrepreneurs-importance.html Branson, R. (2013). SET YOUR EMPLOYEES FREE. Canadian Business, 86(1/2), 27. Helman, C. (2014). Richard Branson Launches A Green Energy Plan For The Caribbean. Forbes.Com, J.Q. (1995). Cutting loose. (cover story). Incentive, 169(5), 35. Kets de Vries, M. R. (1998). Charisma in Action: The Transformational Abilities of Virgin's Richard Branson And ABB's Percy Barnevik. Organizational Dynamics,26(3), 7-21. (2008). RICHARD BRANSON, STRIPPED. Entrepreneur. p. 10. (2014). Sir Richard Branson to Participate in Keynote Lunch Interview at the 2014 BIO International
Convention in San Diego. Business Wire (English). Why Young Entrepreneurs need our Attention". (n.d.). Retrieved from http://voices.mckinseyonsociety.com/richard-branson-why-millennial-entrepreneurs -need-attention/