Riordan Manufactors Essay Sample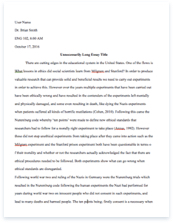 Get Full Essay
Get access to this section to get all help you need with your essay and educational issues.
Get Access
Introduction of TOPIC
Riordan Manufacturing wants to improve innovation and sustainability of business operations both in the United States and in the global market. An executive team at Riordan researched other companies including Nike to decide on the most effective competitive strategies to employ for attaining this goal. Below is a report of the findings that include which competitive advantages Riordan has in common with Nike. Based on the commonality between the companies is a recommendation of which competitive strategies will allow Riordan to move forward. The team explains why these competitive strategies were selected and estimate how they might affect sustainability of long-term organizational performance. Finally the team explains how the global market affects the business strategy of Riordan (University of Phoenix, 2013).
Strategies in Common
Riordan Manufactures was founded by Dr Riordan in 1991. The company became Global in 2000. Riordan manufactures fans and plastics beverage containers. The company's mission is to remain leaders in the use polymer materials to provide solutions to their customers and remain industry leaders in identifying trends (University of Phoenix, 2006). Riordan's competitive edge is effective marketing, customer relationships, strong reliable products, and effective distribution of products (University of Phoenix, 2006 Riordan's competitive edge compares to Nike. Nike has a competitive edge of Brand recognition, high quality products. Nikes use the competitive strategies to improve innovations and sustain its business. Nike's strategies focus on marketing strategies and product offerings through product differentiation.
Other strategy are to ensure economies of scale in manufacturing and distribution, continue with products through research, use social activities to ensure the brand image remains strong, conducts foreign exchange and strengthens customer relationships by working with customer for new designs for product risk management. ("Strategic Analysis of Nike, Inc." 2000). Riordan competitive strategies should be Differential strategy and Focus Differential Strategy. The company can use these strategies to improve innovation and sust
ainability of business operations: Reduce carrier cycle time by 5%, create market brand recognition,
Develop and implement plan for ensuring customers required due dates in the North and North-Eastern parts of the United States during winter months, and build the brand through delivery of design recognition, and deliver high class product support (University of Phoenix, 2006)
Sustainability
By utilizing the differentiation strategy Riorden can promote what their products are made from. The strength and durability of each of the products can be the focus of our product differentiation. As these processes and the materials used are under patent, it is the strongest strategy to go with. Riorden not only has their own patent on the materials they mold to make their products, but they continue to utilize their research and development team to look for new innovative products as well as faster production processes. These are all product attributes that will set Riorden apart from its competitor. Further, once the competitive edge is gained it is even more important to maintain that edge which is exactly what the research and development team will assist with. By utilizing these strategies Riorden can capture the market share building our customer base and maintaining the current customer loyalty.
Global Market
Riorden Manufacturing, Inc. expanded in 2000 and opened up a factory in China (University of Phoenix, 2013). Riordan will need to implement how to satisfy consumers in different diverse conditions. They will also need to know how other countries fiscal policies work with different tax rates and monetary policies. Riordan will need to examine the exchange rate and how the exchange rate fluctuates in different countries. Different countries have different ethical business practices and will need to implement these practices in their market strategy.
There are also different employment laws that they have in place in China. Several companies expand to different markets and do not look into different cultures and markets. Any company that wants to expand to a different global market will need to research different markets before jumping in. So many companies have a mind set that if they are successful in one global market they will be successful in any global market. Companies will lack of planning to enter in different global markets. There are so many rules and regulations that any company will have to apply to in different global markets.
Conclusion
The Riordan executive team in charge of improving innovation and sustainability of business operations in both the United States and the global market researched Riordan and Nike for comparison. The team found comparisons of Riordan and Nike useful in determining which competitive advantages these companies have in common with Riordan. The commonalities between Riordan, and Nike allowed the team to make a recommendation of which competitive strategies will allow Riordan to move forward toward its goal. The final element explained by the Riordan executive team includes details of how the global market affects the business strategy of Riordan (University of Phoenix, 2013).