Risk brain drain Essay Sample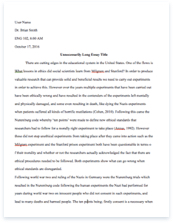 The whole doc is available only for registered users
OPEN DOC
Download Essay
A limited time offer!
Get a custom sample essay written according to your requirements urgent 3h delivery guaranteed
Order Now
Risk brain drain Essay Sample
Risk is an opportunity-without taking risks, one cannot conquer an opportunity. Be it an individual\'s point of view, a firm's objective or the government's involvement in providing aid to its citizens, all these revolve around using resources effectively and taking decisions that would lead to a favourable outcome. The usual thought process of people residing in a developing country is that, an individual can only find success if they choose to pursue a career in Engineering or Medicine. Because of this mentality, I opted for computer sciences in my O-Levels.
At the end of my O-Levels, I came to a conclusion that these subjects did not interest me. I chose to shift towards social sciences in my A-Levels and really enjoyed studying economics. As I reached halfway in the A-Levels program it was time for me to decide what career I wanted to pursue. An interest in mathematics and economics opened an array of fields, but what really compelled me towards the field of economics was how important it was in making daily life decisions. As a result, I decided to peruse a degree in economics. I did an internship at Naya Sawera- an orphanage that educated under-privileged children.
It made me realize that the need for such organizations is a necessity in Pakistan, where the masses are unable to afford quality education; therefore I want to start up a similar organization. With my knowledge, I intend to bridge the education gap between social classes. Since childhood my father has taught me to work for the welfare of our society. He runs a charitable school \"Eden Kids Campus, Muridkey\", where along with my mother, I conducted summer camps. I taught children basic maths, computers and English along with football and table tennis.
Being good academically and also in sports made me responsible of teaching it to others. Being an economist, I will be able to make a positive impact on people's life like my father. I belong to a developing country, where resources are not used to their full potential; an economist can help people in utilising their resources optimally. As a result I want to acquire skills to better this sector in my country to help bring about a positive change. I do believe I have the skills and motivation to study Economics at your university.
After successfully doing my undergraduate, I plan to come back home and set up a guidance firm as I believe that there is a desperate need for such organisation in Pakistan. That is why I believe that a good foreign education will help me in playing my part in taking my country out of the present turbulence. It is imperilled by a \"brain drain\" as the young educated people are leaving the country in search of better opportunities. This is proliferating the problems for my country. With my knowledge, I intend to fill this accentuating vacuum.
Studying in a prestigious university of Australia; which possess an excellent faculty, flexible course structure and world class amenities, not only makes it an ideal university but will also help me gain foreign exposure and experience culture diversity. This distinction will give me a clear edge over other fellow applicants in the future. I'm confident that with the level of interest I possess, in addition to the availability of my family's full support, I would be able to pursue a degree in BSC economics in one of the Australia's reputable educational institutes.