Robert Burns: "My Love's Like a Red, Red Rose" Essay Sample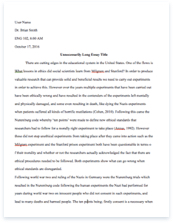 The whole doc is available only for registered users
OPEN DOC
Pages:
Word count: 778
Category: love
Download Essay
A limited time offer!
Get a custom sample essay written according to your requirements urgent 3h delivery guaranteed
Order Now
Robert Burns: "My Love's Like a Red, Red Rose" Essay Sample
Robert Burns was born in Alloway, Scotland in 1759. His father, a poor tenant farmer, tutored his sons at home and sought to provide them with as much additional education as resources allowed. During his youth Burns endured the hard work and financial difficulties which beset his family as they moved from one rented farm to another. During his young age Burns proposed marriage to Jean Armour, who was pregnant with his twin sons. Her parents rejected his offer and demanded financial restitution. Later he married her and move to West Indies and state a new life (Robert Burn). Burns "My Love's Like a Red, Red Rose" was first published in 1974 in A Selection of Scots Songs, edited by Peter Urbana. Burns is a man of the mainly emotional temper; with passions. He was the most famous romantic Scottish poet of all time, and one of the most well know poet of the eighteen century. He also tried to convince that if it really is love it will always be there no after how near or far the two people may be from each other.
In addition, he used simile to compares his love to a rose and to a melody showing as that love is beautiful, and precious. In the first and second line Burns try to wants to symbolize his love as a single red rose for Jean. He compare his love with a single red rose; newly sprung in June which means his love begins in June or the best moment of his love seems like a rose which blooms it in spring. He conveys his love as one and only for the woman he loves, since there is no comparison for his love towards her. In the first two lines itself it is clearly stated: "O my Luve's like a red, red rose .That's newly sprung in June. O my Luve's like the melodie.That's sweetly play'd in tune." The third and fourth line he describe his love as a melody, a sound which makes him dance and follow the tunes and always makes him feel happy. It feels like all his pain has gone, the beautiness of the rose makes him forget his fearful past.
He also feels better and relaxes mind. In the other word, he compares the music and his love as a medicine which make him to feel better and flow away all his pain. Burns "As fair as thou" tried to stated that when he got the Jean his life she enlightens him so everything seems like exciting. He feels that his lover was a beautiful "My Bonnie lass", as others and he loves with her so deeply. Although, they are distance away from each other "And I will luve thee still, my Dear", but he loves her still. Similarly, Till a' the seas gang dry, means he will always be into her love until the seas going to dry. Here also it stated that, "As fair art thou, my bonnie lass, so deep in luve am I;
And I will luve thee still, my Dear, Till a' the seas gang dry". In other stanza, the rocks melt wi' the sun, his love toward her will never going to lost and he was so deeply suffocated in her love. Morley, he tried to express that his dear was as beautiful as and he loves her until he remain in the earth. In the eleven line " O' life shall run", he feel regrets to his girlfriend because he feel that he does not give her a enough love to her because "Fare thee weel" how far he goes or she goes ,but he only counts a temporary distance, just for a while for say. He promises to his own love that he would come back although he was away from her thousand miles for some while and back with her with lots of love and happiness. The below stanza stated clearly: "And fare thee weel, my only love, And fare thee weel a while! And I will come again, my love, though it were thousand mile". In conclusion, Burns dedicated this poem to his dearest woman, even though he loves a lot of women in his life, he was truly deep in love when he made My Love's Like a Red, Red Rose. In fact, he was away from her for some while, but he compares his love to a rose and to a melody showing as that love is beautiful, and precious forever in his life.
Works Cited
"Robert Burns." LitFinder Contemporary Collection. Detroit: Gale, 2007. LitFinder. Web. 15 July 2013.