Robert Nesta Marley Essay Sample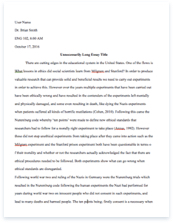 The whole doc is available only for registered users
OPEN DOC
Pages:
Word count: 447
Category: jamaica
Download Essay
Get Full Essay
Get access to this section to get all the help you need with your essay and educational goals.
Get Access
Robert Nesta Marley Essay Sample
Reggae made a big part to a Jamican singer-songwriter and musician, Nesta Robert "Bob" Marley (Smith & Brooks, 2011). He was born on the 6th day of February 1945 and spent his early years in Saint Ann Parish, Jamaica in the village known as Nine Mile. Unintentionally, his first and middle names were reversed by a Jamaican passport official, so his name turned into Robert Nesta Marley (Jacobs, 1999). Around 1960's to 1980's, being the guitarist, lead singer and songwriter for the bands The Wailers and Bob Marley & The Wailers, Robert Nesta Marley served as the world's ambassador for reggae music and sold more than 75 million albums throughout his career. Also, he entitled of spreading the Jamaican music and the Rastafari movement to a worldwide audience (Smith et al., 2001). With heavy influences from the social issues of his fatherland, Marley's music have voiced out the link between Jamaican politics and culture.
Among his well-known songs were "I Shot the Sheriff", "No Woman, No Cry", "One Love", and "Three Little Birds". In 1984, three years after his death, an album entitled "Legend", which was a compilation of his greatest hits, was released and was branded as the best-selling album for reggae genre. The album got so popular, it had reached ten times Platinum or in US terms One Diamond with 25 million copies sold out across the globe. In 2004, the Rolling Stone considered Marley as the all-time greatest artist. Cox, Cassey and Otto (2005) stated that in July 1977, Marley was informed of having a type of malignant melanoma, a dangerous type of cancer that was found on his toe. His cancer would most certainly be taken care off by amputating the toe. Marley refused because his religious beliefs prohibited this kind of surgery. Regardless of his illness, he continued touring and still decided to schedule a world tour in 1980.
According to Otto et al., (2005), the cancer then spread his body. All his planned tours were cancelled. Marley received an controversial type of theraphy at Josef Issels' Bavarian clinic. He suffered for eight months but then, the theraphy didn't saved Marley wherefore he sent out to return to his beloved Jamaica one last time. Intending to fly home to Jamaica, Marley became sicker while in transit. After the plane landed in Miami, Florida, he was then immediately taken to the hospital for medication. His cancer spread throughout his lungs and brain and this caused his death. In May 11, 1981, at the age of 36, Robert Nesta Marley died in Miami at Cedars of Lebanon Hospital leaving to his son Ziggy his last words, "Money can't buy life".