The role and challenges for the Support Worker in establishing and maintaining accountability in health care setting Essay Sample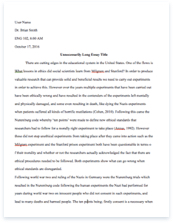 The whole doc is available only for registered users
OPEN DOC
Get Full Essay
Get access to this section to get all help you need with your essay and educational issues.
Get Access
The role and challenges for the Support Worker in establishing and maintaining accountability in health care setting Essay Sample
The last two decades has introduced an increasingly new level of multi professional 'Support Workers,' in place of the traditional 'Healthcare Assistants,' to help and work with registered professionals.
'Support Worker's' role can come under many different job titles with over a large quantity of workers being described as part of the 'Support Worker' force; they provide important services within the healthcare sector as part of the health and social care team.
There is currently no national policy that firmly decides a single title for 'Support Workers.' This raises confusion over their job role. This essay looks at the different titles and the role and duty of a 'Support Worker' looking at the codes of practice 'Support Workers' follow and the importance of professionalism within their role. Exploring the challenges 'Support Workers' face including legal obligation and their accountability. Lastly looking at why should 'Support Workers' have a regulatory body.
There is currently no national policy that firmly decides a single title for 'Support Workers.' There are numerous titles that exist that also represent the role of a 'Support Worker.' The titles include care assistant, social care workers, healthcare assistant, carer, social care workers, care worker and many more similar throughout the healthcare sector.
It is a national issue because of the variety titles given to 'Support Workers, giving confusion to their job role across the board. Regardless of the variety in titles a 'Support Workers' role is very similar throughout; 'Support Workers' support other members of a multidisciplinary team in order to care for patients, they are employed in many different settings and practices including within residential homes, hospitals as well as in the community were they care for patients in their own homes.
'Support Workers' have a duty of care to patients, colleagues and themselves. As the 'General Social Care Council' Codes of practice state social care workers must: Protect the rights and promote the interests of the service user and carers. Strive to establish and maintain the trust and confidence of service users while protecting them as far as possible from danger or harm. Also to respect the rights of the service users, whilst seeking to ensure that their behaviour does not harm themselves or other people. Lastly uphold public trust and confidence in social care services and be accountable for the quality of their work and take responsibility for maintaining and improving their knowledge and skills.
'Support Worker' is a professional role and they are to maintain professionalism at all time. A professional is an individual who takes responsibility for their own actions, adheres to good governance that directs behaviour that meets entry and ongoing competence standards. Who also abides by ethical and moral principles (NHS Connecting for Health)
It is very important within the care sector that they demonstrate professionalism, by staying within the dress code by wearing the correct uniform. In relation to the 'Health & Safety Act 1998' for the safety of the patients and yourself no jewellery is to be worn. Also to coincide with 'Infection Control' no nail polish is allowed, nails are to be kept clean and short and gloves are to be worn and changed regularly where appropriate
As part of being professional 'Support Worker' following the 'Code of Practice' they must protect abiding by the rights and promote the interests of the service users which includes respecting diversity and different cultures and values, including equal opportunities based on the legal obligation to comply with anti discrimination legislation 'Discrimination Act 1967.'
Equality protects patients from being discriminated against by sex, race, disability, sexual orientation, religion, belief or age. Diversity is about respecting individual differences such as race, culture, religion, politics, marital status and more.
'Support Workers' face challenges within equality and diversity as they are each individuals who have their own religion, beliefs or values that may be against or oppose to a patients. Patients could offend a 'Support Worker' but as professionals they do not let their own views and values interfere with their work.
'Support Workers' face more challenges within their work including lack of resources, " The shortcomings occurred because of inadequate resources" ( The duty of care 2003) Low staffing or equipment, pressure of work and excessive workloads are not in themselves a defence against neglect. As a result just because an employee cannot do everything that they believe needs to be done, does not mean they have breached their duty of care. The obligation of a 'Support Worker' is to ensure that what has been done is done safely and appropriately and the patient is treated with appropriate urgency.
As previously mentioned a professional 'Support Worker' abides by ethical principles. There are four ethical principles underpinning health and social care. (Staunton 2008) stated the notion of a principle is that it is a rule or standard to be applied in a given situation. There is a sense in a principle that it is the right thing to do, that it will guide one's behaviour. Firstly 'Autonomy' in practice the ethical principle of 'Autonomy' requires health care professionals to provide all necessary information to patients in everyday language.
Also to include information about potential risks, as well as benefits and expectations and to also accept the decision of a patient who chooses not to proceed. Described as the right to self determination, the ability to control what happens to us and how we behave. It is an important ethical principle as it involves respect for individuals and their personal space. It is also a principle reflected in a number of areas particularly in relation to ones right to consent to treatment. This ethical principle is not upheld in law in every situation. For example, people do not have the right to exercise autonomy in relation to voluntary euthanasia, as it is illegal, neither do people have the right to be assisted to die at any time they may wish.
Secondly 'Non-maleficence' the principle described as 'above all, do no harm.' This is a strong principle in healthcare and forms a basis of the 'Support Workers' duty to take care in the way in which they look after their patients. This obligation to do no harm is argued to override the principle of 'Beneficence' 'above all, do good' it is argued that a 'Support Worker's duty to do no harm is greater than a duty to do good, particularly where their duty to do good may put others or themselves at risk.
Thirdly as mentioned 'Beneficence' 'above all, do good.' This desire to do good undoubtedly is what motivates most 'Support Workers.' However it is valuable to recognise that there are times when a 'Support Workers' idea of what constitutes as good may go against the wishes of a patient. 'Beneficence' and 'Non-maleficence' go side by side, but often the difficulty in practice is to work out where one ends and the other begins. For example if a 'Support Worker re positioned a patient causing slight discomfort in the process which could be construed as doing harm, yet a 'Support Workers' motives are to do good. The principles could be construed as being in conflict with one another.
Lastly 'Justice' also known as fairness, treating patients equally. This does not necessarily mean treating people in the same way. Patients are not the same for example in terms of educational and cultural backgrounds. 'Support Workers' need to adopt different strategies to achieve equal care for patients.
'Support Workers' are expected to justify actions or decisions. As (Claufied 2005) stated accountability is being responsible for the outcome of an action and as a consequence, taking the blame when something goes wrong. 'Support Workers are still accountable even when faced with challenges.
The regulation of professionals is carried out within different bodies according to their registered sector. Nurses are a part of the 'Nursing and Midwifery Council (NMC) for example. However, 'Support Workers' are not currently regulated but are accountable for their actions in four ways. According to Diamond there are four types of accountability; first professional, secondly patient, third public legal and fourth employment. Claufied also includes ethnic accountability.
First to the patient/client 'Civil law' (duty of care) where the 'Support Worker' is accountable for their actions and omissions when they can reasonably foresee that they would be likely to injure people, or cause further discomfort or harm; For example, if a support worker failed to report that a patient had fallen out of bed.
Secondly to the public 'Criminal law' for example if a 'Support Worker' were to physically assault a patient, then they would be held accountable and could be prosecuted under criminal law, as well as being in breach of their contract of employment.
'Support Workers' are also accountable to the employer 'Employment law' working outside of their job description would breach the employment contract.
Lastly to the Professional Code of Conduct, a code of conduct exists for some professions. Ethical, moral and legal issues form the code in conjunction with standards of practice.
'Support workers' are also accountable to their line manager in addition employees are accountable to their employer to follow their contract of duty. In order to be able to delegate specific tasks to others, there is a legal requirement to prefer mine and evaluate the necessary level of skill needed. This then means the 'Support Worker' must then accept the task delegated as part of their role as well as performing their tasks responsibly. This, of course, is reliant in whether the task lies within the provided rules and regulations and policy and procedures. This therefore means supervision is also needed.
The legal system thinks closely with the health service providers, this means there is accountability on behalf of criminal and civil courts as mentioned earlier to make sure that their tasks follow legal requirements.
Accountability can be viewed as an important part of a 'Support Workers' role as it plays a significant part on the motivational aspects of the role. A part of this is the ability to learn as they go along and, in doing so, accept responsibility and blame for mistakes. The consequence of their actions is therefore also a part their role's accountability and helps make the role more personal in terms of the relationship between employers and employees.
Other health and social care job roles such as a practitioner are also accountable to a regulatory and professional body. At present 'Support workers are not subject to a professional registration. There are a number of reasons why 'Support Workers' should be regulated the (British Journal of Healthcare Assistants) state a few such as, Healthcare Assistants are the fastest growing workforce in the National Healthcare Service. Another good reason is power mount to a 'Support Worker' is to protect the patients and themselves individually. Regulation is also need to clarify roles and accountability to ensure equality of staff and high standards of care.
Janet Davies, Executive Director of Nursing and Service Delivery said " The Royal College of Nursing had been calling for regulation of 'Healthcare Assistants' for some time. 'Healthcare Assistants' are highly important in delivering care across the country, and this should be recognised in a regulatory framework.
Although regulation is seen as a positive idea there are also issues and concerns including who should regulate 'Support Workers?' How will the regulation be implemented? Also a concern mentioned in the (British Journal of Healthcare Assistants.) That members moved from one professional register are able to obtain employment as a 'Support Worker.' This identifies that as a professional register areas of concern have to be considered and also relationship and communication with other existing regulatory bodies is essential.
The regulatory body for nurses the 'Nursing and Midwifery Council' has identified that the regulation of healthcare 'Support Workers' as a priority for implementation.
In conclusion there is still confusion over the many titles and job role of a 'Support Worker' along with some good points to the importance to why they should be regulated by a professional body. 'Support Workers' a professional role that needs to be recognised across the board and they play a big part in accountability within the health care sector for the safety of the public.
The boundaries of accountability in terms of the approach to roles in the health service, is what must be established according to government policy. This aims to help in modernising the health care sector. New explorations of professional autonomy within clinical governance is a part of the changing role of a 'Support Worker.'