Rolls Royce Integration Essay Sample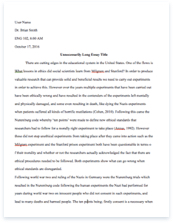 The whole doc is available only for registered users
OPEN DOC
Pages:
Word count: 1477
Category: machine
Download Essay
Get Full Essay
Get access to this section to get all the help you need with your essay and educational goals.
Get Access
Rolls Royce Integration Essay Sample
1. Introduction
The new internet age came along with many changes in our daily lives; these changes were not on a small scale but came abouts on a global scale. The new technological period had the biggest impact on businesses around the world. Small local businesses were able to market themselves to a larger audience, but the larger businesses were the ones who made the mass transition and became more efficient and became challenge for their competitors to follow their route or do something bigger and better. According to Child, J.( 2005, Ch.2,pp33) " ICT is part of a wider trend in which technological innovation has come to play an increasingly important role in the competitive strategy".
Businesses were able to meet their market demands in a more accurate and effective way and reach out to their customers which built a good client customer relationship. Through this report I will use the example of a multi-national company "Rolls Royce" and clearly illustrate how this company changed their methods of working. They moved to the next level of running a business by implementing a new system which offered business solutions. The approach and software that took the market by storm was the Enterprise Resource Planning (ERP) system implemented via SAP.
Background information
Since the 1990's companies around the world have been implementing an ERP system, for some it has worked and for others it has been an expensive loss. FoxMeyer Drug filed for bankruptcy, and Dell computers spent millions only to scrap the idea as they found it too "rigid" for the way they work. Yusuf, Y et al (2004). ERP system could not be seen just as an IT upgrade to a new software but a complete change in management, culture and modification to how people worked. ERP was a new revolution to the global business market. ERP system works on core modules each having a different functions, if you look at the modules as the departments within an organization and the functions as how they should work together it makes more sense knowing what ERP aims to achieve. The modules all link together to form a complete business solution. Yusuf, Y et al (2004). The key thing to know at this stage was that the software didn't work around the company processes but the company needed to work around the software. To change the software to make it more bespoken would have become very expensive.
2Rolls Royce
Rolls Royce is a leading British car manufacturing company as well as making and selling jet engine. Rolls Royce citied by Yusuf, Y et al (2004) states that: "Rolls Royce is a truly global business offering a range of first class world leading products. It has facilities over 14 different countries"
2.1Why did Rolls Royce need ERP?
Before the transition to SAP R/3, Rolls Royce used over 1500 systems, mostly were developed internally through their own IT department. The problem they were facing was the lack of communication between the systems as they didn't have the means to bridge each system with another. The legacy systems they used were expensive to maintain and run. Above all the systems were not accurate and consistent which hindered accessing data that was required for timely decision making. Their existing CAA system lacked the feature of interfacing with other systems. The other main problem with the existing system was there was no real way of connecting and reaching out to their customers.
The ageing system was also holding them back from technological era many businesses had already entered into. Illustrated by Yusuf, Y et al (2004, pp255). Rolls Royce addressed a need to their problems and first and foremost outsourced their IT department to EDS (Airspace IT Specialist). The reason for outsourcing is that they wanted to focus on their main expertise in building and supplying engines. This approach also allowed the structure to become more flat and the key focus turned to two main units, Customer Focus Unit and Operational Business Unit. Yusuf, Y et al (2004, pp256).
3. Implementation process
3.1ERP Project Implementation
As mentioned by Yusuf, Y et al (2004, pp256), the implementation team consisted of a management team of specialist from EDS, consultants from SAP and also incorporated Rolls Royce's managers from cross-functional teams who were well versed with the existing system and company methodology of working. Furthermore each OBU unit had their own ERP planning team which was involved in the changes and training of the staff.
4.2 ERP Project Problems
During implementation the company came across three main types of problems, cultural, business and technical. As it was such a massive project it was inevitable that such occurrences didn't happen.
Cultural Problems
The main cultural problem the company faced was the resistance to change the style of working by the current employees. The solution here was to educate and train the staff on the new system. The planning team did this by running workshops and training was provided to over 10,000 Rolls-Royce staff.
The staff needed to see the benefits of the SAP system and how the old legacy system was outdated and not sufficient for their business needs. There were two types of training that took place, one was for the specialist users who were trained by SAP and the others was just the mass users who were trained internally by the EDS staff. This inclusion of various teams and methods enhanced cooperation and communication between the teams.
During phase 2 of the implementation process a series of workshops as illustrated by Yusuf, Y et al (2004, pp259), known as "High Level Process Confirmation Workshops", took place which involved 200 personnel and ERP core team and looked into the business processes within the scope of the project. Another series of workshops were followed by "Business Simulation Workshops" which involved 300 personnel and it was done on building strong relationships between ERP core team and line personnel.
During implementation building relationships was very much focused and to integrate the teams as much as possible to avoid any major pitfalls and lack of co-operation. Also a risk register was introduced to identify any possible major risks.
Business Problems
As mentioned earlier SAP was an adaptable but not a complete flexible system and a lot of the business protocols and methods of work had to be changed around SAP rather than the other way round. This in light came across as a business problem but was overcome by "ultimately changing the way Rolls-Royce does business". Yusuf, Y et al (2004),
Technical Problems
The main technical problem encountered was the retrieval of accurate data from the legacy system and mapping it onto the new system. The work was very tedious and time consuming and there was a major concern about duplication of data. The solution was managed by interfacing the old and new system to allow a flow of the data between the systems. This was a massive transfer of data. Rolls-Royce had already estimated the need for over 1000 PC's and required a bigger network system to store over 2 Terabytes of data.
4. Conclusion
In conclusion to my studies, Rolls-Royce at a very crucial stage in their business realized the need to move to the next level. The ageing legacy system needed to be replaced with one core functioning but yet an integrated system. The move to SAP came at the right time when companies were looking for new technical solutions in making their businesses grow and compete well in the market. The problems that Rolls-Royce came across were not as big as anticipated and didn't disillusion the company from withdrawing from their new vision like other companies had done.
Rolls-Royce made a strong executive decision to allow such a change to take place, the integration of units and their functions and the complete culture change was not an easy thing to do but it was achieved very successfully. Rolls-Royce used their own IT staff and merged them with the outsourcing contractors to learn from them and then be able to continue to run the system with the help of EDS. This in itself was an excellent method of integrating and making use of the resources they had. An immediate benefit of using the SAP system mentioned by Yusuf, Y et al (2004, pp265) in the summary was the ability to promise and then deliver to the customer on time.
References
Child, J.(2005) Organization: contemporary principles and practice (Chapter 2). Malden, MA: Blackwell Publishing Article :Yasuf, Y., Gunasekaran, A. &Abthorpe, M., 2004. Enterprise information systems project implementation: A case study of ERP in Rolls-Royce. International Journal of Production Economics, 87 (3), pp.251-266.[Online].Available from: http://sfxhosted.exlibrisgroup.com.ezproxy.liv.ac.uk/lpu?title=International+Journal+of+Production+Economics&volume=87&issue=3&spage=251&date=2004&issn=&eissn= (Accessed: 5 August 2013)