Romeo and Juliet characters Essay Sample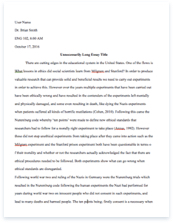 The whole doc is available only for registered users
OPEN DOC
Download Essay
A limited time offer!
Get a custom sample essay written according to your requirements urgent 3h delivery guaranteed
Order Now
Romeo and Juliet characters Essay Sample
Montagues
• Romeo — sole heir to the Montague fortune
• Lord Montague — Romeo's father
• Lady Montague — Romeo's mother
• Benvolio — Romeo's cousin
• Balthasar — Romeo's faithful servant
• Abraham — Montague servant
Capulets
• Juliet — sole heir to the Capulet fortune
• Lord Capulet — Juliet's father
• Lady Capulet — Juliet's mother
• Tybalt — Juliet's cousin
• The Nurse — Juliet's faithful Nurse
• Peter — Capulet servant
• Sampson — Capulet servant
• Gregory — Capulet servant
Peripheral characters
• Friar Lawrence — friend and advisor to Romeo and Juliet • Mercutio — Romeo's best friend; Prince's kinsman • Prince Escalus — Prince of Verona; kinsman to Mercutio and Paris • Paris — Loves Juliet
• Rosaline — Romeo's first love who never actually appears in the play • Friar John — Friar Lawrence's friend
• Apothecary — Romeo's acquaintance in Mantua
Sampson and Gregory, two Capulet servants, discuss how much they despise the Montague family. The two make puns about how they would like to defeat the Montague men and sexually conquer the Montague women. Their banter is interrupted when they spot two Montague servants. Gregory and Sampson try to determine the best way to begin a fight without being held accountable, and Sampson decides to bite his thumb at the Montagues. As this is considered a strong insult, Abraham and Balthasar, the two Montague men, take offense and begin a verbal quarrel. Benvolio from the Montague side sees this fight and draws his sword to force peace upon both parties. When Tybalt from the Capulet side sees this, he draws his own sword and informs Benvolio that he hates peace as much as he hates all Montagues. A widespread fight breaks out and Lords Capulet and Montague attempt to enter the fray. Their wives force them to stay out of the brawl, a command which is soon reinforced by Prince Escalus.
The Prince decrees that the Montagues and Capulets have disturbed the peace too many times, and future disturbances will be punished by death. With that, everybody leaves, except for Montague, Lady Montague, and their nephew, Benvolio. Montague demands to know how the fight began, and Benvolio explains what happened. Lady Montague is less concerned with the fight than she is with her melancholy son, Romeo. She asks Benvolio if he has seen Romeo, and Benvolio says that he has seen his depressed cousin wandering among the sycamores outside the city. The Montagues are distressed over their son's sadness and they confide that Romeo will not explain the source of his misery. When Benvolio sees his cousin approaching, he tells Lord and Lady Montague that he will find the source of Romeo's problems. Romeo's parents quickly leave, and Romeo approaches Benvolio. He informs Benvolio that he is miserable because he is in love with a woman named Rosaline who does not return his affection. Furthermore, she does not return any man's affection because she wants to live a life of chastity. Benvolio encourages Romeo to forget about Rosaline by focusing on other beautiful women. Romeo insists that there are no other women for him, and Benvolio vows to prove him wrong.
Act I, Scene ii
Capulet and Paris, one of the Prince's kinsmen, walk together and discuss Paris' desire to marry Juliet. Capulet is happy about this request, but he insists that Paris should wait two years because Juliet is not even 14 years old yet. Capulet tries to console Paris by saying that he is throwing a party that would serve as the perfect place for Paris to woo Juliet. Capulet gives a guest list to a servant named Peter and tells him to invite the guests. As Paris and Capulet walk away, Peter reveals that this will not be an easy task because he cannot read. Fortunately, Romeo and Benvolio wander by at that moment and Romeo reads the list aloud. Peter feels relieved and invites Romeo and Mercutio to the masquerade feast, provided that they are not Montagues. Benvolio persuades Romeo to go to the party to get his mind off Rosaline. Romeo agrees, but only because he saw Rosaline's name on the list.
Act I, Scene iii
At the Capulet house, Lady Capulet tells the Nurse to find Juliet. When Juliet enters the room, Lady Capulet tells the Nurse to leave so she can speak in privacy. She quickly thinks better and tells the Nurse to stay so she can help her. The Nurse immediately reminisces back to Juliet's youth and states that Juliet is the most beautiful child the Nurse has taken care of. She says that she hopes she will see Juliet married some day, at which point Lady Capulet brings up her subject. She asks Juliet if she wants to get married, and Juliet replies that she hasn't given the subject much thought. Lady Capulet tells Juliet that Paris will be at the party tonight, and that he would make a fine husband. Juliet succumbs to her mother's will and says that she will see whether or not she could love him. The conversation is cut short when a servant tells them that the feast is ready.
Act I, Scene iv
Romeo, Benvolio, and their friend Mercutio gather with other guests and walk towards the Capulet's feast. Romeo wonders how they will get into the feast without being recognized, despite the fact that they are all wearing masks. Mercutio tries to cheer Romeo up by telling him that he must dance at the party. Ever the melancholy one, Romeo replies that he is too depressed to dance. Mercutio then begins one of the most famous speeches from any Shakespeare play when he begins speaking about Queen Mab. At first, Mercutio is lighthearted, but he soon becomes angry. Romeo calms Mercutio down and reveals one final bit of depressing news. He says that he has a terrible feeling about this party, and he fears that death is in the stars. Still, Romeo and his friends make their way into the feast.
Act I, Scene v
The feast begins and all is well. Capulet greets all his guests and everybody is having a wonderful time. Romeo spots Juliet from across the room and he immediately forgets about Rosaline. Tybalt hears Romeo's voice and becomes enraged. He attempts to start a fight, but Capulet refuses to have any blood shed in his home. Tybalt vows that he will get his revenge at a later time. Meanwhile, Romeo is so smitten by Juliet's beauty that he asks her to kiss him. The two speak in metaphors that proclaim Romeo as a pilgrim and Juliet as the saint who can redeem him. Juliet agrees to stand still while Romeo eliminates his sin through her lips, but Juliet then realizes that his sin is now in her mouth. Romeo happily takes his sin back by kissing her again. The Nurse interrupts them and sends Juliet to speak with her mother. Romeo learns that Juliet is the daughter of his mortal enemy just as Benvolio tells him it is time to leave. As everybody departs, Juliet nonchalantly asks the Nurse to name certain people. When the Nurse labels Romeo as a Montague, Juliet is devastated.