Rosetta Stone – Financials Essay Sample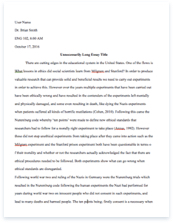 The whole doc is available only for registered users
OPEN DOC
Get Full Essay
Get access to this section to get all help you need with your essay and educational issues.
Get Access
Rosetta Stone – Financials Essay Sample
The Rosetta Stone is a leading developer of software for learning languages in the world. Rosetta Stone revolves around a very simple idea: learning a language should be fun, easy, and most definitely effective. Rosetta Stone began their business with one man's quest for a better way to learn a language. The company's idea came to the world when Allen Stoltzfus began studying Russian in 1980s and became very frustrated with his slow progress. He knew there was a better way to learn a language, through immersion, which he had experienced years earlier while studying in Germany.
He started to learn German not from sitting in the classroom, but from learning of being a part of the culture and the world of Germany. However, his idea had to wait for the technology to simulate the way that people learn their native language, such as with pictures, sounds in context, and with no translation. That time came in 1992 when Fairfield Language Technologies was founded in Harrisonburg, Va. Then Allen, the company's Chairman and President, and his brother, Eugene Stolzfus, the company's first Executive Vice President, combined their skills and create the structural and visual components of the program, which quickly went from a dream to reality. They called their product "Rosetta Stone," named after the artifact that had unlocked the secrets of Egyptian hieroglyphics for linguists. The name certainly fits the product. The software unlocks language-learning success to millions of users around the world.
In 2003, Tom Adams was named CEO and his innovative leadership and passion for language-learning has taken the company global. In 2006, the company was sold to investment firms ABS Capital Partners and Norwest Equity Partners, and was renamed after their signature product. Before the offering, ABS owned 46% of Rosetta and Norwest owned 30%. In January 2006, to get the company off the ground, ABS provided $29 million and Norwest invested $19 million. Those investments have paid off handsomely. The company became publicly traded on the New York Stock Exchange (RST) in April, 2009, providing language-learning solutions for 30 different languages in more than 150 countries. After that ABC's 46% stake was worth about $145 million, while Norwest's stake was worth about $95 million. They essentially made about five times their money in 3 years. The company became a leader in providing educational materials in particular targeting individuals, businesses and school, as well as the U.S. government and military. The teaching technique Rosetta Stone employed, called "dynamic immersion," is akin to how kids learn their first language.
No translations or tedious grammar drills are used. Instead, learners gain command of new words and proper pronunciation by matching them with images and pictures that provide real-life context. According to its SEC filing, the company's idea for business and motto brought the expected results. Rosetta Stone reported a profit of $13.9 million in 2008, up from $2.3 million the year before. Since Tom Adams joined Rosetta Stone as chief executive, the company had grown from a small, family-owned business with $10 million in annual revenue and 90 full-time employees into a 1,200-employee operation with first-quarter revenue in 2009 of $50.3 million. Moreover, the consumer revenue was $167.70 million for the year ended December 31, 2008, and an increase of $60.6 million, or 57%, from the year ended December 31, 2007.
Institutional revenue was $41.7 million for the year ended December 31, 2008, and an increase of $11.5 million, or 38%, compared to the year ended December 31, 2007. Cost of revenue for the year ended December 31, 2008 was $28.7 million, and an increase of $8.0 million, or 38.6% from the year ended December 31, 2007. Operating expenses, such as sales and marketing for the year ended December 31, 2008 were $93.4 million, and an increase of $27.90 million, or 43%, from the year ended December 31, 2007. The company financial data obviously showed that Rosetta Stone became a leading provider of technology-based language learning solutions.
Mr. Adams chose to take Rosetta Stone public in April, 2009. The company offered 6.25 million shares of common stock and it was a rousing success, selling out shares priced above the estimated range of $15 to $17 and raising $129 million. Rosetta Stone shares were priced at $18 in the company's initial public offering, above the estimated range, making it the fourth IPO on an American exchange in 2009 as equities markets struggle to stabilize. Rosetta Stone stocks end the day with large gains, such as the 39.60% price increase of Open Table. The cost of going public is extremely expensive and time consuming, but Rosetta Stone proved that if it is planned right it is possible to succeed even during the time of recession. Rosetta Stone sold 3.125 shares at the offering price of $18.00 per share to the public and founders and the other shareholders also sold 3.125 million of their own shares. In this IPO, the underwriters' direct compensation was $1.26 per share, which means that the stock was sold at a price of $18 to the public, but Rosetta Stone received $18.00 – $1.26 = $16.74 per share.
For the 3.125 million shares issued by Rosetta Stone, these direct underwriters also made the same amount on the shares they sold for founders and other existing shareholders. The other costs, such as lawyers' fees, accountants' costs, printing, and engraving cost the company totaled about $3.5 million. However, Rosetta Stone proved that the money left on the table, which is equal to the number of shares multiplied by the difference in the closing price and the offering price, can be quite large. Rosetta Stone experienced a first-day run-up to $25.12 from an offering price of $18.00, so its indirect costs totaled 3.125($25.12 – $18.00) = $22.25 million. Thus, Rosetta Stone received proceeds of 3.125($18.00 – $1.26) = $52.3 million, the underwriters and their sales forces received $3.9 million, other expenses totaled about $3.5 million, and $22.5 million was left on the table. Numbers like those are definitely encouraging and they show demand is slowly outpacing fear in another formerly shunned corner of the market.
However, one of the hottest stocks in 2009 has become an investor disappointment in 2010. From 2009 to 2010 shares of Rosetta Stone have dropped 33 percent. Shares, initially offered at $18.00, hit closing high of $31.67 by May 5, 2009. On September 2, 2010, the stock traded below its initial offering price. Year after year, Rosetta Stone, has seen their bottom line shrink from a gain of $13.3 million to a loss of $20.0 million despite an increase in revenues from $258.90 million to $268.40 million. An increase in the percentage of sales devoted to SGA (all direct and indirect Selling, General & Administrative expenses) costs from 71.12% to 83.26% was a key component in the falling the bottom line in the face of rising revenues. Shares of Rosetta Stone are still dropping. Everyone looks for the reasons and Mr. Adams, CEO, explains that the reason for poor U.S. sales was not weak consumer demand, but it was changes in the advertising market.
He also explains that Rosetta Stone uses cheap advertising – "bought at the last minute in the television spot market" – to drive sales on its website and through call centers (September, 2010). Moreover, the bankruptcy of Borders Group, one of Rosetta Stone's retail partners, also negatively affected the revenue and earnings for the fourth quarter of 2010. In 2011, Rosetta Stone's revenue increased 8% to $80.5 million on bookings of $84.8 million. The company lowered its prices during 2011 and focused on promoting more appealing price points in its holiday promotional campaigns in the quarter, which pushed average price unit price down to $313, a 20% decrease. Total consumer units sold increased 28% to 221.70 thousands units in the quarter. Rosetta The change reflects fewer units sold which partially offset by higher average sales price per unit.
As of the second quarter 2012, Rosetta Stone reported revenue decrease 9% to $60.8 million reflecting basically the rationalization of less efficient kiosks, lower sales internationally and a decline in the Institutional business because of the non-renewal of the Army and Marines contracts last year. Adjusted EBITDA (Earnings Before Interest, Taxes, Depreciation, and Amortization) for the second quarter was $1.1 million, an increase of $2.4 million from ($1.3) million in the second quarter of 2011. The improvement in Adjusted EBITDA was primarily driven by a reduction in sales and marketing expenses. Rosetta Stone recorded a net loss of $4.5 million in the second quarter 2012, compared to a net loss of $4.6 million in the second quarter of 2011. Net loss per share was $0.22 unchanged from a net loss of $0.22 per share in the prior year period. Cash, cash equivalents and short-term investments were $120.4 million at June 30, 2012, an increase of $4.1 million compared with $116.30 million at December 31, 2011 and an increase of $5.2 million from the prior year period. The company has no debt. Net cash provided by operating activities in the quarter was $3.4 million compared with ($2.9) million a year ago. Capital expenditures were $1.0 million. Free cash flow for the quarter was $2.4 million, compared with ($5.8) million in the second quarter of 2011.
Based on Rosetta Stone's financial statements, the company appears to have some financial risk as the company holds substantial amount of cash on its books with very little or no debt. The company's accounts receivable are also typical for the industry, although worsening, with 68.02 days worth of sales outstanding. Last inventories seem to be well managed as the inventory processing period is typical for the industry, at 61.87 days. The Rosetta Stone is going through some tough times, but it is still selling for a value price. Like many companies Rosetta Stone tries to find the way to keep up with the customers' expectations and improvement to their technological side. Based on the financial data, the company still tries to find the way to be more stable on the market. It is important to notice that Rosetta Stones tries to improve their profitability by better balancing the need to generate positive margins on the bottom line with investments to drive growth. They focus is on the cost structure, which enables the company to pursue profitable growth.
Some of the actions that Rosetta Stones implements in this fiscal year are the following: reducing and better managing the media spending, continuing to optimize the distribution channels, streamlining the European operations and carrying out a headcount reduction, primarily in the U.S. The end result should be a positive Adjusted EBITDA. Rosetta Stone's President and Chief Executive Officer, Swad also confirms that the company priorities for this year are the following features that have to come to comprehension: leveraging the company's brand, innovating the company's platform, and expanding distribution. Rosetta Stone obviously has a great opportunities ahead in the high-value institutional and international customer markets. The main goal of the company is to keep up with the prospect and going public most definitely increased the potential market to the company. Rosetta Stone isn't doing great operationally these days, but at current prices, Rosetta Stone certainly is building a brand and holds the promise of riding the trends toward globalization and personalized, go-at-your-own-pace education.
Bibliography
Amendment No. 5 to Form S-1: United States Securities and Exchange Commission (March 31, 2009). Retrieved August 8, 2012 from http://www.sec.gov/Archives/edgar/data/1351285/000104746909003564/a2188696zs-1a.htm Ehrhardt, Michael C., and Eugene F. Brigham. Financial Management: Theory and Practice. 13th ed. Mason, OH: South-Western Cengage Learning, 2011. Rosetta Stone – About Us (2012). Retrieved August 7, 2012 from