Rough Notes On Global South Essay Sample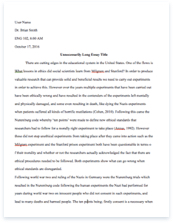 The whole doc is available only for registered users
OPEN DOC
Pages:
Word count: 313
Category: global
Download Essay
A limited time offer!
Get a custom sample essay written according to your requirements urgent 3h delivery guaranteed
Order Now
Rough Notes On Global South Essay Sample
The Global South refers to Developing nations that include Latin and Central America, Africa and most parts of Asia. They make up 157 of the total 184 nations. They were once colonized by the developed nations
These economies are bedeviled by serious challenges that range from political social to economic. Poverty, hunger and disease are very prevalent.
Deforestation, declining food production, growing debt burden, corruption, bad governance and internal wars exacerbate poverty, hunger and diseases
In 1990, 32% of children were malnourished in the Global South.
The UN says 143 million children under five years of age are malnourished. Asia led the park with 46% in 2006.
By 1990, 46.8% of the world lived on less than $1 a day. This figure dropped to 41.1 % in 2004. Poverty has been exacerbated by wide income differentials where 40% of the world population shares a mere 5% of world income. About 26, 500-30,000 children die everyday from poverty.
Global south is faced with diseases such as Tuberculosis, Aids and Malaria. About 2 million Africans die of AIDS every year and another 24million are infected. Swaziland leads the world in HIV infection with an estimated 33% of adults testing positive.
The Global South accounts for 95% of all HIV/AIDS infections and 98% of world TB cases. These two diseases account for 10% of world mortality.
The Global South is equally under the threat of diarrhea, measles and pneumonia.
Breton Woods's institutions have promoted and pursued skewed development policies in Global South that favors the developed world. Rigid requirements are attached to assistances from these institutions which are difficult to implement.
Developed countries have over the last 50 years channeled aids and grants to mitigate these problems. Donor agencies have since shifted partnerships from state to NGO's but the cycle of poverty still persists.