Rural Rebranding by the Forestry Commission in Wales Coed-Y-Brenin Forest, Snowdonia Essay Sample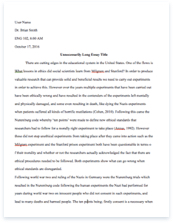 The whole doc is available only for registered users
OPEN DOC
Pages:
Word count: 961
Category: forest
Download Essay
A limited time offer!
Get a custom sample essay written according to your requirements urgent 3h delivery guaranteed
Order Now
Rural Rebranding by the Forestry Commission in Wales Coed-Y-Brenin Forest, Snowdonia Essay Sample
The Forestry Commission was set up in the 1920's, after WW1. Its main objective was to make lots of timber reserves, just in case for another war. The timber was used in trenches and in mines.
It ignored some aspects of countryside management until recently. This was because they just planted the fastest growing trees, such as non-native coniferous trees. These took over the land and lots were planted (1940's-1960 and more). But then they started to think of conservation (1980's). Also in 1992 the Rio de Janeiro Earth Summit was held. This was the first time sustainability as a policy was talked about and also protection. Then in 1998, the forest strategy was introduced; and they were the first country to have one. A new strategy was released called 'Woodlands for Woods'. This has a 5 year action plan (2010-2015) and then another one is released. This strategy was revised 2 years ago and is always a work in progress. This lasts until at least 50 years, where each new party has to follow this.
Rebranding at Coed-y-Brenin and other forest areas in Wales
They are a non-profit organisation and they are a primary producer of a primary resource. They are there to manage how the forest is run. These include how much would should be cut, where it should be cut and who is allowed to get it. They also buy more land and plant more trees there, increasing their land. This is to try and bring down CO2 levels and by covering as much as Wales as they can/afford to. To also to make money to put back into the organisation, so they can do more. They also have to bring more people into the forest, as the people own it. They have to think about sustainability. They are also used by the government, for example when the country was in recession, they helped running business and ones starting up out, by supplying them with timber cheaply.
The stakeholders are:
1. Legal Shareholders
2. Environment Agency
3. CCW (Countryside Council for Wales)
4. Water Boards
5. National Park
6. County Council
7. Local Council
8. Timber Traders
9. Visitors
10. Mountain Bikers
11. Conservationists
12. The General Public
The conservationists will probably go against everyone most of the time. The councils and the national park would get along. The CCW, Environment Agency and water boards may fall out with each other and others. For example, the CCW didn't like the idea of getting seed from the Midlands, but they had to. Timber Traders would want more wood, so they are likely to have conflicts. Generally, they should all get along.
The source of my information is Kim Burnham, the Warden of Wales' forests.
Evidence of success in rebranding
Research Evidence
* 55,000 people used Ffestiniog railway the last year.
* 150,000 people visited the centre in the last year (was 10,000 in 1982) It is a steady increase, and it has not reached saturation. The new centre brought new and more people, not just proper mountain bikers.
* It brings in about �1.5 million in the area.
* The Forestry Commission brings in �50 million for Wales every year (from recreation).
* The Cafe employs 6 people.
* Go Ape employs 5/6 people on a seasonal basis.
* The mountain bike hire shop employs 2 people full time.
* They do education. They have a leader, which has 19 education Rangers that go to schools and do talks. They also have 35 Rangers that do managing, conservation, designing and planning.
* The main building is made out of timber from the forest. They have timber buildings, green bins, clean sewage works, uses solar panels and have a wood chip burner. They t maximise the heat and light resources. So the main building (and many others) is almost carbon neutral. This is very sustainable. They also replant lots of trees, to replace the ones they cut, but not any tree, they pick a specific type and from a specific place. They also don't just cut down random trees, specific trees, from a specific place are cut; and only a certain amount can be cut.
Fieldwork
I think Coed-y-Brenin is very successful in meeting the needs of the people. They have a variety of activities in one place. They have mountain biking, hiking, walking and a Go Ape. All of these employ people and people have to pay to use this (parking charge). They bring in a lot of money to the area and for Wales, which is good for the economy because people are spending and letting the money get around. This means that there is a lot for the public to do and they are spoilt for choice. Accessibility there is also very good, with very good roads. They supply them with hire services, so if they don't feel like walking they can cycle, and it works for people with disabilities too, with a special 3 wheel bike. They also have children's activities, like a nature walk, set up by the Welsh Cbeebies. Also doctors now prescribe people to take walks in the forest. These are normally people with high blood pressure and cholesterol. But also people who are overweight and obese use it. Fat camps also do run here. The blind and deaf can also walk here, with assistance. There is the Cafe, which can serve food quick and also a small gift shop and information point. So a variety of people can use a lot of activities and facilities that are on offer.