Russian Avant-Garde Architecture: Mysticism in Form Essay Sample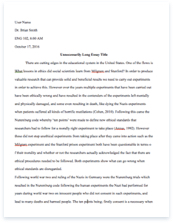 The whole doc is available only for registered users
OPEN DOC
Download Essay
A limited time offer!
Get a custom sample essay written according to your requirements urgent 3h delivery guaranteed
Order Now
Russian Avant-Garde Architecture: Mysticism in Form Essay Sample
The late 19th century Russian architecture witnessed the origin of the avant-garde architecture in Russian culture and art. Particularly, works of Konstantin Stepanovich Melnikov and El Lissitzky speak of the uniqueness of the era, and serve to inspire later artists, giving birth to Western architectural modernism (Rykwert 2000).
Briefly explained, avant-garde architecture, combines rational thought with imaginative or irrational modes (Read, as cited in Rykwert 2000). This means that art produced during this period combines mathematical, scientific, and technical theories with creative, intuitive, and spiritual expression. As a result, the architectural designs brought to us by two artists namely, Melnikov and Lissitzky redefine the construction of art from the formal thought to the sympathetic, mystical, and holistic art mode.
Born to a peasant family in 1890, Konstantin Melnikov reflects the art of his life, one that he learned from school and from his personal connections. For instance, the Rusakov Workers' Club he designed within Moscow clearly reflects his own perspective of breadth and width. At a distance, the club seems like a hand holding up to the sky. Each of the panels embossed seems like strong, masculine finger strongly structured against the city background. Such structure stands out boldly, like a powerful hand, such that of a worker.
His own house which he built in 1927 shows an example of how the artist maximized possibilities for his audience, and made incarnate their imagination (Melnikov, n.d.). As shown in the picture, the artist breaks the monotony of the place by combining modern structure with mysticism. From its cylindrical shape and the hexagonal windows that seem like gems at a distance, the audience can experience fascination mixed with curiousity. With the windows that seem to offer only glimpses of the view inside, the audience may feel a certain curiosity towards some secrets hidden inside the dwelling. The overall appeal created by the artist would amuse passersby.
Another proponent of the avant-garde is El Lissitzky. Though some of his designs did not materialize during his time, most of them serve as inspiration to later generations. For example, his Wolkenbügel or Cloud-Iron, designed in 1925 though never built, proposes inversion and the freedom to contradict formalistic art, and law of order, if any. The small towers that hold what is supposedly the base give impressions of falling and out of the usual order, thus instilling a certain cleverness to go out of the usual, and to consider possibilities.
Combining mysticism and geometry, El Lissitzky designed the Prounroom in 1923. In this particular design, he suggests a unique possibility of combining architecture with painting and sculpture—the very nature of his personality. As a painter and designer, the artist resorted to three-dimensional structures to decorate the place, replacing the usual frames of painting. This suggests blending of the plain structure of the room with the geometrical shapes, thus making all elements work as one. Such design is very popular nowadays in both Western and Asian art.
References
 "The Constructor: The Legacy of El Lissitzky." Retrieved 22 August 2008 <http://coilhouse.net/2007/09/01/el-lissitzky/>.
Beliakov, Dmitry. Image of  Melnikov's House (1927) for The New York Times. 2007. Retrieved 22 August 2008 <http://www.nytimes.com/2007/10/10/arts/design/10olig.html?_r=1&oref=slogin>.
"The Rusakov Workers' Club.' Image from Moscow Architecture Preservation Society. Retrieved 22 August 2008 <http://www.maps-moscow.com/index.php?chapter_id=176&data_id=25&do=view_single>.
Rykwert, Joseph. "The Origins of Soviet Avant-Garde Rationalist Architecture in the Russian Mystical-Philosophical and Mathematical Intellectual Tradition." Pennsylvania: Elizabeth Cooper English 2000.
Sharp, Dennis. "The Illustrated Encyclopedia of Architects and Architecture." New York: Quatro Publishing, 1991 p106.
Starr, Frederic. GreatBuildings.com. Retrieved 22 August 2008 <http://www.greatbuildings.com/buildings/Rusakov_Club.html>.