Safety support Essay Sample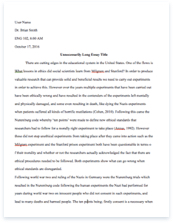 The whole doc is available only for registered users
OPEN DOC
Get Full Essay
Get access to this section to get all help you need with your essay and educational issues.
Get Access
Safety support Essay Sample
Safety support is the perceived extent to which workers other people in the organization such as supervisors or co-workers encourage safety practices (Huang et al., 2004). Hence, the supervisor's consistent emphasis on safe work practices would reinforce the employee's behavior towards safety (Snyder et al., 2011),. Supervisory support promotes safety commitment (Hofmann and Morgeson, 1999), upward safety communication (Hofmann and Morgeson), and also reducing the likelihood of hazardous work situations (Turner et al., 2010). Moreover, the safety practices of co-workers had been shown to envisage an individual safety behavior (Brondino et al., 2012; Melia et al., 2008; Turner et al., 2010.
The promotion of OSH practices is also influenced by safety compliance which is referred to the attitudes that aim to meet the minimum safety standards at work (Inness et al., 2010) which consist of wearing personal protective equipment, working in a safe manner or following safety procedures amongst others. The employer and employees have to be aware of the great importance of the establishment of safe working procedures (Alli,2008) and there are considerable injuries and that may happen when employee ignored safe working procedures (Griffin & Neal 2000, Hagan 2001)
In order to reduce workplace injuries or accident, safety programs including safety training and briefing on health and safety practices have to be implemented in industrial production (Bailey & Petersen 1989, Brown 2000, Cooper 2002, Zohar 1980). Workplace training has been effectively increasing worker's knowledge on hazards as well as the development and practice of safety and health behaviours for instance, the use of PPE (Robson et al. 2010)
The quality of safety communication within the organization is connected with a range of significant safety outcomes. Upward safety communication, from employees to supervisors has shown to be an important predictor of workplace injuries and safety behaviours. (e.g., Cigularov et al., 2010; Hofmann and Morgeson, 1999; Kath et al., 2010). The communication within a team is a crucial component of the team safety performance, mostly when the team members are working on interdependent tasks in close proximity (Awad et al., 2005; Lingard et al., 2002).