Sarah Palin Biography Essay Sample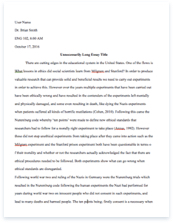 The whole doc is available only for registered users
OPEN DOC
Download Essay
Get Full Essay
Get access to this section to get all the help you need with your essay and educational goals.
Get Access
Sarah Palin Biography Essay Sample
Introduction
Sarah Louise Palin is one of the most influential politicians in the United States. She was the first female governor of Alaska from 2006 until she announced her resignation in 2009.  She made her debut in national politics in 2008 presidential elections where she was the running mate to the Republican candidate McCain.  Since she was born in 1964, Sarah Palin has served in different posts in Alaska including the mayor of Wasilla City Council, chairperson of Alaska Oil and Gas Conservation Commission, and later, the first female Governor of Alaska. She is widely seen as a potential presidential candidate for Republican Party in 2012 elections. Sarah Palin is an influential female politician not only in Alaska but also in the United States.
Life and Work
Sarah Louis Palin was born in 1964 in Sandpoint, Idaho. She was the third child of Sarah and Charles Heath, renowned school secretary and science teacher respectively. Her family moved to Alaska when Palin was still a child and she later attended Wasilla High school. [1]She attended different colleges within a period of six years, but finally received a B.S in Communication, majoring in journalism from University of Idaho in 1987. She was employed as a sportscaster and sports reporter in different TV stations before she joined politics.  She was married to Todd Palin, her childhood friend, in 1988.
According to her parents, Sarah was a stubborn but hard working child. Her father described her as a hard to bend child who was difficult to change. However, she attended children bible classes and became a staunch Christian. She also developed hobby in hunting and shooting, which she practices to date. She was a renowned basketball player who helped Wasilla High school win state championship in 1982.
Her political career started immediately after finishing her university studies. [2] She soon entered politics in 1992 when she ran for a public office and won a spot on Wasilla city council at a tender age of 28 years old. Her political ambition grew day by day and in 1996, she captured the mayor seat of Wasilla City Council, unseating an influential incumbent who had held the post for three terms.  In 2002, she sought Republican nomination for Lieutenant governor but she was defeated.  [3]
This did not deter her political ambitions and to keep up in public limelight, she joined the Alaska Oil and Gas Conservation Commission as a chairperson but she later resigned on ground of violation of ethics.  In 2006, she revived her political ambition and ran for Alaskan Governor as an outsider crusading for ethics and reforms in governance.  She succeeded in unseating incumbent Governor Frank Murkowski in the Republican primary.  In the elections which were held in November the same year, she defeated the Democratic candidate by a large margin. She became the first female governor at tender age of 42 years and the youngest governor in the history of Alaska.  She had maintained a high rating during her term in office.
In 2008, her political limelight continued to shine after she was named the running mate for Republican candidate John McCain. Her selection came as a surprise to many people and there was a lot of speculation about her personal life. Despite the Republican loosing the election to Democrats, she became the first Alaskan and the second woman in the history of United States to run on a major ticket. [4]However it is argued that here inexperience, especially on handling international issues was one of the factors that contributed to the fall of Republican Party in the elections.
[5]In 2009, Palin founded the Political Action Committee which is an organization that advocates for energy independence. She also announced her resignation as Governor of Alaska and at the same time, she asserted that she would campaign on behalf of a candidate who holds right principles with no regard to party affiliation, in the coming governor election. Her high profile campaign in the 2008 elections and her resignation as the Governor of Alaska has raised speculations that she may be seeking Republican presidential nomination in the 2012 elections.
[6]Reviewing her political and social ideologies, it is clear that Sarah Palin can be described as pro-life, pro-marriage, pro-gun, and also supports drilling of offshore and ANWR oil to help the country become energy self sufficiency. On environment issues she has however taken a different stand questioning whether global warming is really man made problem. Her political orientation is consistent with her religious beliefs and she is a member of feminist for life. For example after her unborn child was diagnosed with Down syndrome in 2007, she did not consider an abortion.
Conclusion
There is no doubt that Sarah Palin is a key political figure not only in Alaska but in the whole of the United States. She is seen as a potential presidential candidate in the coming elections, although she is yet to make her intention public.   Since she was born, Sarah Palin has served in different public posts including the mayor of Wasilla City Council and later Governor of Alaska. In 2008, her selection as the vice president of Republic candidate McCain catapulted her to national political scene. Her resignation as the governor has raised speculations that she is preparing for 2012 president bid. Sarah Palin is a staunch Christian who has tied her religious ethics to politics. She remains one of the most popular local politicians in America.
Bibliography
Bender, Bryan. Palin not well traveled outside U.S. Boston Glob, 2008
Bio.True Story. Sarah Palin Biography. Retrieved 27th July 2009 from http://www.biography.com/articles/Sarah-Palin-360398
Goerge, Will. Sarah Palin biography. University of California Press, 2002
Lowen Linda. Sarah Palin Profile – Bibliography of Sarah Palin. Available from, http://womensissues.about.com/od/genderwarriors/p/SarahPalin.htm; Internet, accessed 27th July 2009
Stuart, Paul. Sarah Palin. Mat-Su Valley Frontiersman, 2000
[1] Goerge, Will. Sarah Palin biography. University of California Press, 2002
[2] Bio.True Story. Sarah Palin Biography. Retrieved 27th July 2009 from http://www.biography.com/articles/Sarah-Palin-360398
[3] Stuart, Paul. Sarah Palin. Mat-Su Valley Frontiersman. 2000
[4] Bender, Bryan. Palin not well traveled outside U.S. Boston Globe. 2008
[5] Lowen Linda. Sarah Palin Profile – Bibliography of Sarah Palin. Retrieved 27th July 2009 from http://womensissues.about.com/od/genderwarriors/p/SarahPalin.htm
[6] Stuart, Paul. Sarah Palin. Mat-Su Valley Frontiersman. 2000