Selling Marble Slab Ice Cream in Southern China Essay Sample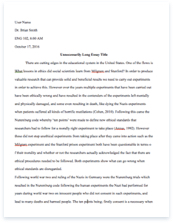 The whole doc is available only for registered users
OPEN DOC
Pages:
Word count: 417
Category: china
Download Essay
A limited time offer!
Get a custom sample essay written according to your requirements urgent 3h delivery guaranteed
Order Now
Selling Marble Slab Ice Cream in Southern China Essay Sample
MARKET SIZE ASSESSMENT
Ice cream is basically a dairy product that has been marketed by various franchises across the world. In southern china in particular the ice cream market  has over the past been restricted due to lack of adequate refrigeration facilities, research done in 2004 showed that out of every 100 homes only 3 own freezers, and this fact constricts the consumers to only purchase ice creams in small quantities that they can consume on the streets and not in bulk for home consumption.(Rutledge,2004)Those that own commercial refrigerators mostly stay in huge urban areas like Beijing, Guangdong and Shangai thus concentrating the ice cream market in those few towns.
Market share
            China has about 500 medium size and large frozen snack and ice cream factories with a larger proportion of them being in the southern part of the country, The market for ice cream in southern china is basically dominated by Meiyile industries that is located in the province of Guangdong with its yearly production ranging between 45,000-50,000 tons. The other major competitors in the industry, Uniliver and Meadow gold in conjunction with their joint venture factories also occupy a considerable market share of the pure ice cream market after the market leader (Meiyile)
Due to the above mentioned problems of lack of cold storage, most of the ice cream factories in the south produce ice cream from domestic milk powders that at times are of low quality or older, thus not producing high level products that have always been nabbed by the National technology supervision bureau.
However in the resent past in order to capitalize on the deficiencies in the market more and more American firms are now showing high appetite for the ice cream market in southern china with the pioneers being the Buds, Haagen-Dazs, Dairy queen, and Nestle being the latest to invade the ice cream market in southern china by opening a new ice cream plant in Guangzhou in Guangdong province southern china on 28th march 2008,(Asian pulse news,2008) this being the largest sector for the dairy products in china, in both volume and values since it brought to the countryUs$7.69bn in the year 2005(Dairy in china,2006)
References:
Asian pulse news (2008) Nestle opens new ice cream plant in southern china.
Dairy in china (2006) Market analysis [retrieved on 10th October 2008], from
http://www.globalbusinessinsight.com/content/rbaa0032m.pdf
Rutledge, J.(2004)China fancies tasty ice creams[retrieved on 10th October 2008], from
http://english.peoledaily.com.cn/200407/26/eng20040726_150785.html